The Way of the Househusband, Resident Evil + More: A Peek at Netflix's Anime Slate for 2021
Featuring a yakuza boss turned househusband, a girl raised by robots, and more.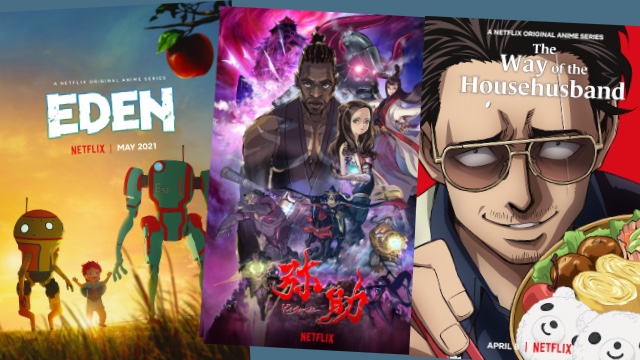 (SPOT.ph) 2021 is slowly turning out to be what seems like a rehash of 2020. We know everyone's on edge and there's quite a number of us who are running low on good vibes, but all we can do for now is buck up and do our best to get through these tough times. 
When life feels a bit overwhelming, one of the best ways to cope is to find a good distraction—even for just a few minutes—to help one relax, re-focus, and re-energize. There are those who find it in meditation, some in a good book in their hand, and others in movies and shows.
For Japanophiles, otakus, anime enthusiasts, and, well, anyone looking for something new to watch, rejoice! Netflix is releasing several new titles this year to add to your must-watch list.
Five new series were unveiled during AnimeJapan 2021, and they're just a few of 40 new anime titles that will be available on the streaming service this year, which is double the number that they released in 2020. The prospect of having many titles heading for Netflix is bound to make anyone's kokoro go dokidoki just a little bit faster. With a wide selection of stories ranging from glimpses of an ex-yakuza boss's everyday life, to battles against zombies and mega corporations, to duels against deities themselves, even the pickiest of binge watchers would surely find something to enjoy.
ADVERTISEMENT - CONTINUE READING BELOW
Check out these upcoming Anime Shows on Netflix in 2021:
Eden 
Release date: May 27
We love a good post-apocalyptic story. We also love a story that says, "Hey, maybe humans aren't so bad after all." Eden is both stories. Set thousands of years into the future in a mechanical city called Eden 3, which is inhabited by artificially intelligent robots, this sci-fi fantasy tale is sort of like Tarzan, but with robots and a young girl. Two farming robots stumble upon Sara, a young human girl awakened from stasis. Humans are nothing more than a myth and a thing of evil in this society, so the robots must raise Sara in secret. It's an original story directed by Fullmetal Alchemist: Brotherhood director Yasuhiro Irie.
CONTINUE READING BELOW
Recommended Videos
Record of Ragnarok   
Release date: June 2021
A man-versus-god story is one of those perennially riveting classic tales ("Whose side are you on and why is it the humans'?"), and the stakes are even higher when the fate of all of humanity hinges on the outcome of their battle. In Record of Ragnarok, 13 humans go up against 13 gods in a one-on-one fight to the death to prove humanity's worth and avoid extinction. Record of Ragnarok is based on the manga created by Azychika, Shinya Umemura, and Takumi Fukui.
Resident Evil: Infinite Darkness  
Release date: Exact date to be announced
Resident Evil: Infinite Darkness takes place in 2006, two years after the story of Resident Evil 4 unfolded. In this series, Claire Redfield and Leon S. Kennedy team up again to investigate a new zombie outbreak and bioterror threat. Leon is part of a team investigating a possible break-in at the White House, but ends up having to fend off an attack from a horde of zombies. Meanwhile, Claire investigates a mysterious drawing that depicts what looks like a victim of a viral infection. When the two encounter each other at the White House, Leon realizes that the zombie outbreak and the drawing are connected, precipitating a series of sinister events that show that in this world, zombie outbreaks and viral infections seem to be neverending problems (a feeling that currently feels all too familiar). 
ADVERTISEMENT - CONTINUE READING BELOW
The Way of the Househusband 
Release date: April 8
Based on the manga by Kousuke Oono, The Way of the Househusband is the story of Tatsu, formerly known as the yakuza boss Immortal Dragon, who is now living a new chapter in his life as a househusband. In his new role, he is applying to his chores the careful attention to detail and showing his wife the same dedication that he had when he was a crime boss. It got the live-action treatment in 2020.
Yasuke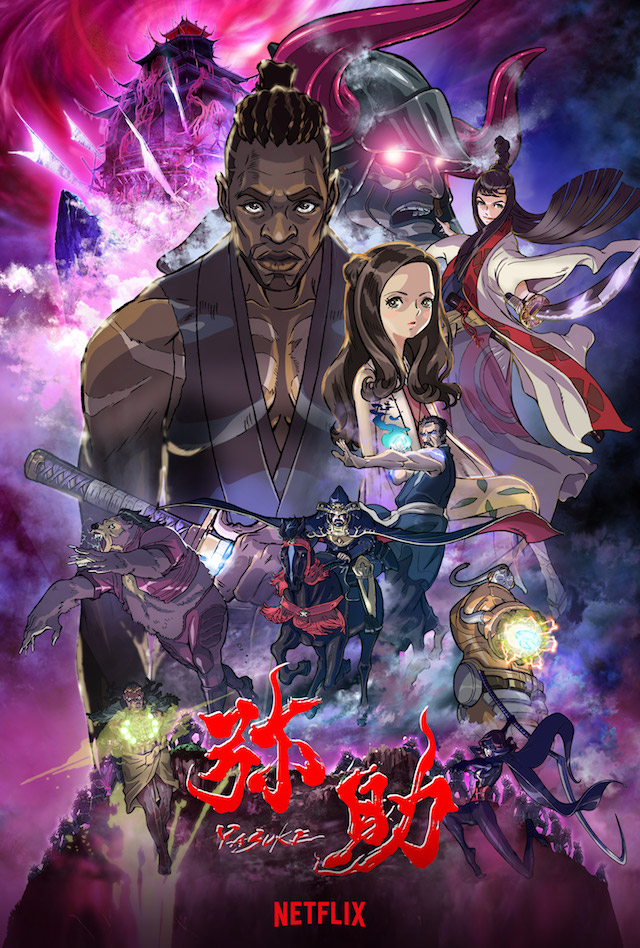 Release date: April 29
Set in an alternate version of the Sengoku period in Japan, this series follows the story of Yasuke, an African samurai who is forced to leave his carefully cultivated quiet life behind to protect a girl with mysterious powers against dark forces and warlords. This series combines swordfights and action with two essential elements of any adventure: mechs and magic. Fun fact: The real Yasuke actually hailed from Mozambique and served under the daimyo Oda Nobunaga.
ADVERTISEMENT - CONTINUE READING BELOW
During AnimeJapan 2021, the voice actors from some of the series also made an appearance. Japanese voice talents Kenjiro Tsuda, who voices Tatsu in The Way of the Househusband; Marika Kohno, the voice actress of Sara in Eden; and Toshiyuki Morikawa, the voice of Leon S. Kennedy in the Japanese version of Resident Evil: Infinite Darkness, talked about their roles and the storylines of their respective series during a quick question-and-answer session.
Tsuda talks about how The Way of the Househusband is "incredibly fun" and that there's a lot to learn from the series. Viewers can expect to learn "little tips and tricks of being [a househusband].He also thinks that fans will enjoy the "stark difference" between his character's appearance and personality.
For Kohno, Eden's visuals "came together very compellingly, and with plenty of color to support Sara's jovial character," she says. She also shared that the show is an entirely new story and is not based on an existing work.
Morikawa shares that the timeline for Resident Evil: Infinite Darkness happens several years after Resident Evil 4. But if there's something to look forward to, it's his character Leon's outfits, who is known to sport casual outfits. "For the first time in this series, he wears a formal suit which also looks quite cool." 
Netflix is proving that they're not only home to our favorite classic animes (Bleach, Naruto, Yuu Yuu Hakusho, anyone?), but they're also a force to be reckoned with in terms of producing top-notch new titles and future-classics. They already wowed us with the utmost insanity of their older titles like Baki and Kengan Ashura to their terrific adaptation of well-loved franchises like Castlevania and Ultraman, and they don't seem to show any signs of slowing down in terms of providing us with quality titles to enjoy.      
ADVERTISEMENT - CONTINUE READING BELOW
2021 may not be a great year but it is not completely bereft of good things to look forward to and be happy about. Our lives may still seem to be on hold, but there are still many adventures to be had. Even though they're just on our screens right now. 
Photos courtesy of Netflix.
Hey, Spotters! Check us out on Viber to join our Community and subscribe to our Chatbot.
We are now on Quento! Download the app and enjoy more articles and videos from SPOT.ph and other Summit Media websites.
Your guide to thriving in
this
strange new world.
Share this story with your friends!
---
Help us make Spot.ph better!
Take the short survey
Load More Stories