10 Contemporary Cebuano Films You Can Watch Online
Check out this contemporary Cebuano-cinema primer.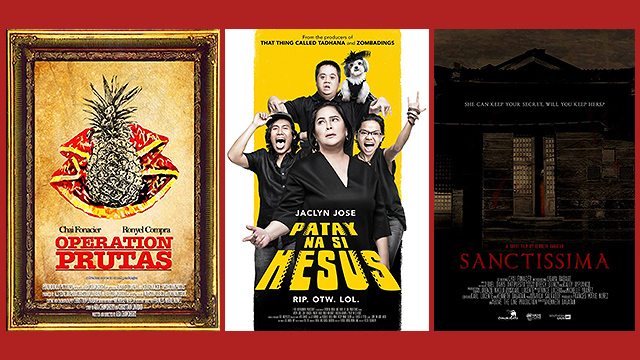 (SPOT.ph) The Cebuano film scene has seen a resurgence in recent years, as evidenced by events such as the Binisaya Film Festival, which has been going strong for over a decade now, and free streaming platforms like Sidlaw TV. Thanks in large part to the increasing accessibility of filmmaking technology, filmmakers from outside of Manila can now fulfill their directing dreams without having to move, and tell stories that could have only come from their locality. Not only are these stories relatable, but they also broaden the perspectives of the audiences they reach, enriching storytelling discourse among different regions.
As cinemas stay closed, the Internet remains the best place to watch movies and series. Why don't you try checking out a few Cebuano gems that have been online for a while now? Some can even be viewed for free. All the films on this list come with subtitles in English.
ADVERTISEMENT - CONTINUE READING BELOW
Get a glimpse of the Cebuano life and sensibilities when you stream these contemporary Cebuano movies: 
To Siomai Love (2009)
Where to watch: YouTube via the Panumduman Pictures channel
Many a film enthusiast loves long takes—or at least cunning editing that gives that illusion. To Siomai Love, a 2009 short, is acclaimed director Remton Siega Zuasola's attempt at telling a Cebuano narrative using this sometimes-gimmicky technique, and he succeeds in doing so. Here, he depicts a brief evening encounter between a germophobic nursing student (Donna Gimeno) and a young man named Marvin (Marvin Rubio) emerging from his boarding house to sate a night craving for some siomai. The two youth's conversation at a pungko-pungko (a roadside eatery that derives its name from the Cebuano word for "sitting" or "hunkering down") starts out rather casually—they're initially not even supposed to share the same table—before gravitating toward the always-tricky topic of love.
CONTINUE READING BELOW
Recommended Videos
The conversation unfolds in real time, without any cuts, and we the audience are almost like voyeurs to this uncannily believable encounter. As if that alone wasn't impressive enough, the narrative concludes with a twist ending that is just as much an intriguing bit of storytelling as it is an amazingly edited sequence—definitely worthy of its Best Short Film Award at the 2009 Cinemanila International Film Festival. 
Doktora (2010)
Where to watch: YouTube via the Panumduman Pictures channel
Christian Linaban's gothic-esque Doktora begins with a splicing-together of "documentary" clips, some told in an array of languages, looking into how the phenomenon of preteen girls getting pregnant is interpreted by various cultures. It's a puzzling sequence that leaves the viewer wondering just where exactly the film is headed. The titular doktora, played by award-winning actress and co-writer Bambi Beltran, enters—literally with a bang. A failed pediatrician, she makes off with the newly born child, a girl. She then raises the girl together with an older, previously adopted boy to become prodigies in the solitude of their provincial home.
ADVERTISEMENT - CONTINUE READING BELOW
The rest of the story elements are best kept under wraps, and no doubt different viewers will walk away with different takes. Nevertheless, the gripping narration of the doktora, the haunting piano theme played by the abducted girl for much of the short's runtime, the baritone word-for-word recitations of particular book passages courtesy of the male child, and the period set pieces are more than enough to send shivers down your spine. Doktora is definitely a must-watch for viewers who love films that leave their audiences guessing long after the credits have rolled.
Peace Valley (2010)
Where to watch: YouTube via the Panumduman Pictures channel
A casual discussion over lunch between two young men who happen to be assassins (Jeffrey Ogario and Nestor Molina), a culprit plagued by a literal specter that's symbolic of his guilt, and seemingly random images of a Cebu residential area edited together, all overlain by heavy audio—Ivan Zaldarriaga's Peace Valley (co-scripted by the aforementioned Christian Linaban) is a little hard to place at first, genre-wise. Ultimately, though, it's a story of vengeance and violence, and how these can play out even in the most seemingly peaceful and secure locations, such as a village ironically referred to as Peace Valley.
The 16-minute short draws clear inspiration from true-crime narratives, and the juxtaposition of certain images—such as streetlights with shadows, and paved highways with neglected backstreets—paints a picture of Cebu as a locale of dualities. It's a city that has enjoyed economic progress in recent decades, true, but much of this progress is underlain by a seediness and brutality that is briefly sensationalized in the media before being forgotten and repeated.
ADVERTISEMENT - CONTINUE READING BELOW
My Paranormal Romance (2011)
Where to watch: YouTube via the Cinema One channel
My Paranormal Romance tells the story of Mary (Phoebe Kaye Fernandez), an ambitious young woman who wishes to focus on her studies so she can get into the notoriously difficult Superhard University and forget a couple of past heartbreaks in the process. Everything was going smoothly until a refrigerator fell from the sky and landed on her landlady, Edwina (Publio Briones III). Naturally, Edwina passes away but not before leaving Mary her third eye. This unwelcome eye gives Mary the "gift" of being able to see the intrusive ghosts who've taken up residence in Edwina's boarding house, and it also makes her a target of the landlady's brother and main antagonist, Edgar (also played by Briones), who wants the eye for himself. It's a comically absurd film, definitely not for the discerning audience member looking for a little more realism and logic, and the unnecessarily long runtime could have been remedied by a few more cut scenes, but the performances alone make it worth the watch.
Fernandez shines as the bubbly but borderline hysterical lead, while Van Roxas, who plays the calm but confident huckster Lucas, makes for a great foil character. The real show stealer, though, is Publio Briones III, who pulled double duties as polar-opposite siblings, and even received a Best Actor nod at the Cinema One Originals awards.
Operation Prutas (2015)
Where to watch: YouTube via the Panumduman Pictures channel
ADVERTISEMENT - CONTINUE READING BELOW
Operation Prutas is a comedy-heist short from Ara Chawdhury (who would go on to direct the feature-length film Miss Bulalacao) starring Chai Fonacier (who would go on to forge an illustrious acting career in her own right) with a premise rooted in rumor and legend. According to some local narratives, the centuries-old Sto. Niño statue, encased in glass beneath its namesake basilica, would occasionally escape its receptacle and be seen traipsing about by devotees. But such tales barely matter to the two central characters (played by Fonacier and Ronyel Compra), who are more interested in the price an antique icon can fetch when sold to the right buyer. Here, then, is the heist aspect of the short, complete with the "planning" montage that is a staple of the genre, with some hijinks thrown in (including a parkour sequence) to complicate the situation.
It's an undeniably hilarious film, thanks in huge part to its leads, that's far from sacrilegious but still manages to be irreverent in its own way. No wonder it bagged both Best Director and the Grand Prize at the 2015 Sinulog Short Film Festival, establishing Chawdhury as a filmmaker to watch. 
Sanctissima (2015)
Where to watch: YouTube via the Cinema One channel
Atmospheric horror films are proving to be quite the popular genre of late, and director Kenneth Lim Dagatan's Sanctissima is a Cebuano filmmaker's contribution to this strand of the horror genre. In this unnerving 15-minute short, he eschews with the typical reliance on jump scares and explicit gore in favor of creepy imagery and lingering tension—and the results proved to be quite effective as he bagged the Audience Choice Award at the 11th Cinemalaya Film Festival.
ADVERTISEMENT - CONTINUE READING BELOW
Sanctissima centers on Marissa (Ligaya Rabago), a senior lady who resides, seemingly alone, in an old house in the countryside. She harbors a dark secret, having garnered a reputation as a skilled folk abortionist, with many young women coming to her seeking to terminate their unwanted pregnancies. When one of her clients (Chai Fonacier) returns with a complication and comes close to uncovering her secret, Marissa goes to great lengths to keep things as they are.
Thematically, this short can be viewed as a warning of sorts of the dangers unsafe abortion procedures can do on a woman's body. On the technical front, Sanctissima is a testament to how one doesn't need a feature-length runtime to leave audiences with the most disturbing of images lingering in their minds.
Memorya (2015)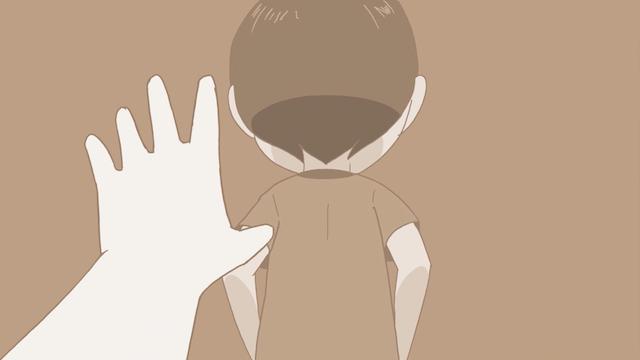 Where to watch: Viddsee on the Binisaya channel
Looking for an animated film set in the Philippines with some serious Studio Ghibli feels? Director and animator Jovanni Tinapay has you covered with Memorya, a 2015 short that tells the story of Trish (voiced by Lyka Ruela), an introverted young woman who meets up with a childhood friend (Michael Polinar) and realizes what she's been missing all this time.
ADVERTISEMENT - CONTINUE READING BELOW
Though the film's aesthetic is undeniably anime-inspired, the narrative is distinctly Cebuano—not just in terms of the language but in setting as well. Tinapay renders recognizable scenes from the Cebu landscape—from a downtown pedestrian crosswalk to a viewing deck in upland Cebu—in the most vibrant of colors, giving us a glimpse of just how a highly urbanized setting normally denounced by locals for being dirty and disorganized can also be beautiful if illustrated in a certain way.
Julie (2015)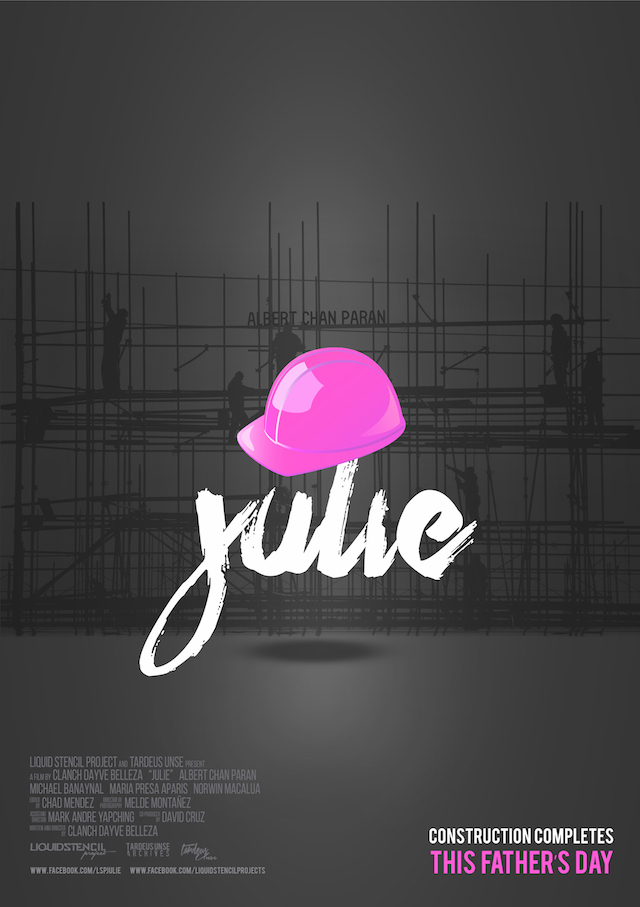 Where to watch: Viddsee on the Cinema Rehiyon channel
Julian Capoy (Albert Chan Paran)—nickname "Julie"—is a queer father who finds himself in the unexpected field of construction in an effort to provide for his only son, Jerome (Michael Banaynal). Living with them is Julie's sister, Patty (Maria Presa Apais). When Jerome invites an old friend from college to temporarily stay at their home, Julie and Patty grow quite tense, worried over how their unusual family setup will be viewed by an outsider. Things get even more complicated when Julie finds out that Jerome's friend is actually a colleague of his at the construction site.
ADVERTISEMENT - CONTINUE READING BELOW
The 29-minute comedy written and directed by Clanch Dayve Bellez, has an overall lighthearted vibe to it, and its placing a gay character at the center of the narrative is groundbreaking enough on its own, considering the general scarcity of queer-centric Cebuano films. Julie, however, isn't also afraid to delve into issues such as gender stereotyping, unconventional family dynamics, and homophobia, which highlight how far we as a society have yet to go in giving members of a long marginalized community their due. It's also worth noting that Albert Chan Paran earned a Best Actor award at the International Film Festival in New York in 2015 for the lead role here.
Patay Na Si Hesus (2016)
Where to watch: Netflix
When Patay Na Si Hesus premiered in Cebu cinemas in 2016, seats were filled with audiences pointing out recognizable landmarks and laughing along to the distinctly Bisaya humor. (This writer was in attendance at one of the screenings, and it was an enjoyable experience, mainly due to the audience's reaction.) Now this seminal film holds the unique distinction of being the only Cebuano-language feature on Netflix, undoubtedly leaving the gates open for more filmmakers from the regions to have their works showcased on the popular streaming service.
This road-trip comedy film centers on Iyay (played by Jaclyn Jose) and her three idiosyncratic children (Chai Fonacier, Melde Montañez, and Vincent Viado). A single mother, she learns that her estranged husband, the titular Hesus, has died, and she and her family get into their minivan and embark on a road trip from Cebu City to Dumaguete to attend the wake and funeral. Just like Paranormal Romance (which was also directed by Victor Villanueva), the humor in Patay Na Si Hesus can be rather absurd. It also covers topics that have already been dealt with more intimately in other narratives, from single motherhood to sibling squabbles. What makes this 2016 feature unique and fresh, though, is its ability to balance tropes of the dark comedy genre (which traditionally deals with macabre themes) with a Cebuano perspective (which can be quite sarcastic, even insincere, at times).
ADVERTISEMENT - CONTINUE READING BELOW
Drimsikol (2018)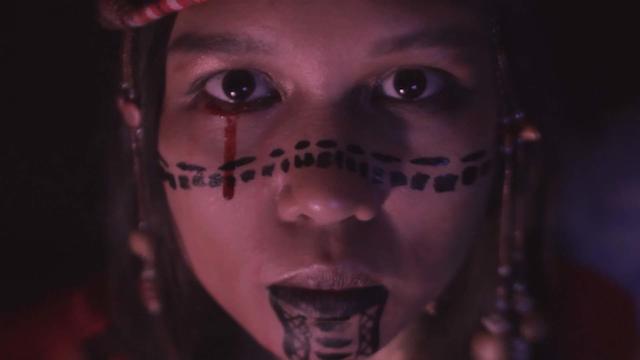 Where to watch: Viddsee on the Viddsee Jury Awards channel
This 2018 short by writer and director Christyl Abelleda has a premise straight out of the magical-realist tradition, starting out rather mundanely before taking a turn toward the trippy. Jennie (Riva Masbate) is a young woman haunted by recurring nightmares and consults the services of a "dream shop," hoping the staff can alter her dreams in some way. The beginning is set in a reception area that may very well be that of any small enterprise in a tight quarter of the city, say a salon or a massage parlor, with the only out-of-the-ordinary detail being a tarp on the back wall advertising the shop's different "dream" services. 
When Jennie enters, however, she is subjected to a bizarre procedure that dredges up a pastiche of news footage of our country's past and present, highlighting how the social issues of today are mere repeats of yesterday's atrocities, which have since been forgotten or warped. Jennie—with her "recurring nightmares" and her history of being abused by her first husband and used by her second—is an allegory of our nation's history, the violence and subjugation she endured and continues to endure mirroring our country's experiences.
ADVERTISEMENT - CONTINUE READING BELOW
The political commentary may be a bit too on-the-nose for some viewers, but the film's technical qualities are impressive enough on their own—from its bleak cinematography to the way the film reels from one seemingly random event to another to relay a coherent narrative. It's definitely worth a watch, particularly for a time as politically vibrant as the present. 
Hey, Spotters! Check us out on Viber to join our Community and subscribe to our Chatbot.
We are now on Quento! Download the app and enjoy more articles and videos from SPOT.ph and other Summit Media websites.
Your guide to thriving in
this
strange new world.
Share this story with your friends!
---
Help us make Spot.ph better!
Take the short survey
Load More Stories