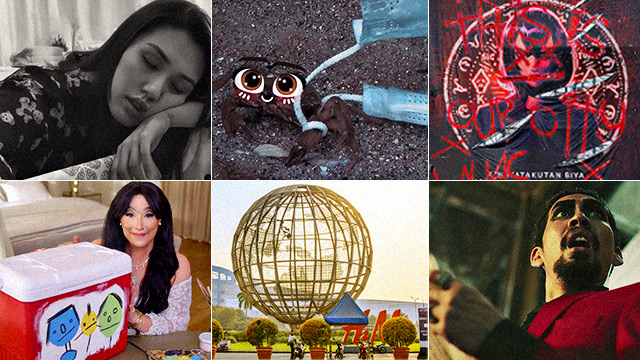 (SPOT.ph) The thing with advertising is that you've always got to up the ante. With all the ways marketing has pretty much become a rooted part of city life, it can be hard to get people to really look and listen to what you have to say—and make sure what you're saying is different. But that clearly hasn't stopped folks from creating some of the most attention-catching ad campaigns we've seen so far, all in 2021! Sure, commercials were still the main way to go but a few went the all-around route. We list down some of the coolest ones—no matter the scale, format, platform or what-have-you—that we couldn't look away from in the past year.
ADVERTISEMENT - CONTINUE READING BELOW
We actually didn't want to hit the "skip button" on these 10 extra creative Filipino ads of 2021:
Julie Leads the #StopTitaShaming Campaign—While Treating Us to Pan de Sal
Remember during the tail-end of the year-that-must-not-be-named when creative ad agency GIGIL shocked us with that RC Cola commercial? Well, they followed that up with a couple more brand-changing commercials—think Mega Tuna—but it was really how they switched up Julie, as in that corner-store-shop-tita we get our daily bread from—that had us going "Whoa." This short clip feels more like a surreal short film that art majors dissect in class than any commercial we'd expect from a bakery—and we like it that way. Plus, add in the fact that the real Tita Julie herself is one tough and business-savvy cookie—or should we say pan de sal—in real life and you'll see why the call to stop tita-shaming makes perfect sense for the bakery's 40th year.
ADVERTISEMENT - CONTINUE READING BELOW
Recommended Videos
Where Can We Get an Insecurity Officer?
Baggage. We have it, he has it, she has it, they have it, we all have it. Which is why we need this "Insecurity Officer" to literally call us out on it and yup, rip it out of us. The message itself is pretty simple, but as with most things in life, so much easier said than done. Think letting go and starting anew is easy? Yeah, we didn't think so either. Manulife's clever Insecurity Officer bit though—matched with this well-made fictional world and an incredibly apt character sketch—gets the message across in a way that we think hasn't been done before.
The MOA Globe Disappears and So Does a Bit of Our Sanity
ADVERTISEMENT - CONTINUE READING BELOW
One wild November weekend in Metro Manila, whispers began circulating that the massive steel globe in front of the Mall of Asia had disappeared—in "fact," it had been stolen. "By whom? And more importantly, why?" you probably asked. Well, turns out this grand heist was all part of an even bigger (fictional) heist led by the crazy Red Notice trio that is Ryan Reynolds, Dwayne Johnson, and Gal Gadot. The massive big-ticket adventure-heist-comedy and all-around entertaining watch had bled out into the real world in a move that definitely demanded folks' attention. The Internet was aflame with all sorts of theories and opinions, and if you hadn't already watched the movie before the MOA Globe disappeared then this "heist" probably got you streaming it.
Orocan Introduces Us to Ms. Hurt
The Orocan and GIGIL partnership is one that's been dropping gems all around—case in point, this Ms. Hurt commercial from January. Featuring Paolo Ballesteros in an ultra-convincing get up and on-point impersonation, we got to have Ms. Hurt take us on a pun-filled vlog with her showing us her walking closet (literally), some hobbies, and yup, even her husband. The moment she popped up on screen, you just knew you were in for a fun watch. Add in that hilarious penchant for being bitingly self-aware the Orocan spots have and this "vlog" no doubt lives in our head rent-free.
ADVERTISEMENT - CONTINUE READING BELOW
Hell Gets a Traditional Banking Makeover
Have you ever wondered what hell looks like? Well, it looks a lot like traditional banking, according to this tongue-in-cheek commercial. Anyone who has ever gone through the nine circles of hell—we mean, gone to a physical bank to run errands knows what this clip is about. We can't get over the erm, creative depictions they made of hell's supposed punishments—"I need to pay my bills, nye nye nye nye nye!" hits hard—and heck, where can we get the same confidence to say "Sorry, I don't belong here."? Union Bank's call to go online is pretty dang hard to ignore thanks to the way it's been presented.
The Terror Teacher With a Heart of Gold
ADVERTISEMENT - CONTINUE READING BELOW
What's a list of best commercials without one that's sure to tug at your heartstrings? This short film from integrated education and technology company Vibal Group hits you right where it hurts: high school memories. Specifically, that dreaded terror prof who hides a shining, beating heart of pure gold. We're sure this story, filmed in an earnest and no-fuss way, resonates with anyone who has ever had someone to look up to at some point in their lives. And if you haven't had the chance to meet a soul like Ma'am Evangelista, then remember that just means you can be her for someone else instead.
It's a Not So Wonderful World, Even with Filters
You know you've struck gold when a simple concept just cuts through with a powerful message. We're talking: impact. This short clip combines clips from the real world—of harsh environmental truths—with cutesy edits and an upbeat ditty, all working towards pointing towards a fact folks on some IG probably won't want to hear: Filters don't actually make you cute. Random attack aside, this simply made, well-executed clip definitely made us listen to the message of sustainability Allianz PNB Life wanted us to hear—and heck, we hope even heed.
ADVERTISEMENT - CONTINUE READING BELOW
A First Date Gets an Unexpectedly Pleasant Plot Twist
Look, the dating world was hard enough before—add in the pandemic and things get even wilder. Which is why this Pepe Diokno commercial, which dropped as part of Jollibee's Valentine's campaign, could not have hit it right on the nose, in the best way possible. It works as a sweet reminder to always put the ones most important first in your life, especially at a time when being alone (and feeling lonely) has pretty much become the norm—and yes, that "most important" person is indeed you.
Mom Gets the Lullaby She Deserves
The smallest actions can have the biggest impact. For example, when mom falls asleep on the job, as in the one they do 24/7, then this commercial lets you know that that's your cue to give her a little care right back (which is yup, something you should be doing 24/7 too!). This short black-and-white clip hits just right on the sweet and poignant note without crossing over to sappy territory. It's enough to make you sit back for a bit, think some things over, and give whatever mother figure you have in your life that call they've probably been waiting for.
ADVERTISEMENT - CONTINUE READING BELOW
Aswang Try to Keep Alexandra Trese Away from the Philippines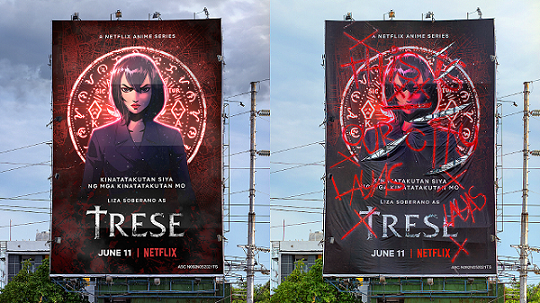 The Netflix and GIGIL partnership gave us a couple of gems this past year—think that hilarious Cupid's class for TOATB's last-film drop in Valentine's—but their whole nationwide welcome, so to speak, for Trese was on a whole new level. The adaptation's arrival on the streaming platform was aptly welcomed with one heck of a bang, and by bang we mean actual (CGI) aswang wreaking havoc in the country. We're talking defaced billboards across the country, clips circulating online of the culprits—a tiyanak, manananggal, and more—murals popping up like easter eggs in the Metro, all warning the Lakan Alexandra Trese not to come. Which, of course, ensured we were all the more hyped up for her arrival! GIGIL tells SPOT.ph that creating and coordinating the events across the nation was not easy, but boy, was the effect it had so worth it.
ADVERTISEMENT - CONTINUE READING BELOW
Share this story with your friends!
---
Help us make Spot.ph better!
Take the short survey
Load More Stories