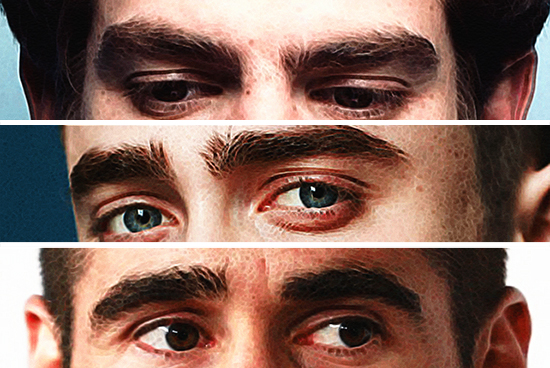 (SPOT.ph) Frida Kahlo, Brooke Shields, and Bella Flores are all proof that eyebrows can define a person-in a good way. You can build an entire career on them, which is probably why women spend more than a few minutes of the day grooming that all-important facial feature.
In the interest of fairness, we put the pressure on the males this time around. We went ahead and searched for magnificent man brows, nay, bro brows.
This list is not ranked.

1. Russell Brand
It's hard to notice details on his face because we're too busy laughing at his comedy stints or too busy furrowing our own brows over his latest article in The Guardian...but these two very dark streaks are there. The controversial English funnyman is nothing if not expressive and his eyebrows help articulate his feelings perfectly.

ADVERTISEMENT - CONTINUE READING BELOW
2. Zachary Quinto
Wearing the Starfleet uniform of Mr. Spock requires a lot of courage...and a pair of really great eyebrows. The iconic slanted eyebrows cannot be replicated on a barely populated brow ridge. Outside the Trekkie universe, Quinto's eyebrows add a lot of character to his face. Hairstyles come and go (he shaved his head and he had a mohawk), but these babies are like landing strips on a runway-guiding you back to his adorable face.

3. Colin Farrell
What is Colin Farrell without his eyebrows? People have dedicated blogs and Tumblr accounts to finding out what celebrities look like sans this very important facial feature. Some celebs look funny, others look scary. Colin Farrell? He is unrecognizable. Who is this man? Please bring back the dude who gave us that intense stare.

ADVERTISEMENT - CONTINUE READING BELOW
Recommended Videos
4. Zayn Malik
His eyebrows say, "Hey, come here and drown in my amber gaze." Maybe he didn't catch your eye when he was younger, but the boy has grown into this...this. Let us collectively stare at how cute he has become.

5. Isko Moreno
He has come a long, long way from posing provocatively in tighty whities. Wherever he goes, though, one thing is for sure: the eyebrows will remain, on his face and in your face.

ADVERTISEMENT - CONTINUE READING BELOW
6. Eric Fructuoso
We're saving you the trouble of having to go down to the comment section and typing, "Wer is Eric Fructoso??" Here he is, right where he belongs. This gwaping's career was quiet for a while but his stint in Apoy na Dagat reminded us that he's still there...and so are his eyebrows.

7. Eugene Levy
"Hey, that guy!" Yes, that guy. Eugene Levy and his eyebrows are always a comforting sight. They're like soft pillows filled with fatherly wisdom. Very furry pillows filled with fatherly wisdom. He's known for being a goof in films but did you know that his great sense of humor became his ticket to the Order of Canada? That's the second highest merit of honor in that country.

ADVERTISEMENT - CONTINUE READING BELOW
8. Jesse Metcalfe
It's hard to focus on Jesse Metcalfe's face because...abs. Also, he has appeared in eyebrow raising films like The Tortured and Insanitarium. We don't mind scary films with a little (or a lot of) gore, but we do mind it when the film's best part are Metcalfe's eyebrows.

9. Daniel Radcliffe
Fine, we'll say it: Harry is hairy. He has a great head of hair and he sports a formidable beard on occasion. Those brows, though, are magic. They helped us believe that he was a much better actor than he really was in the early days of his career. (Don't glare at us, he admitted it! He's gotten so much better at it, so it's all good.)

ADVERTISEMENT - CONTINUE READING BELOW
10. Andrew Garfield
His poofy hair is easier to notice but his eyebrows add a lot to his face...because they take up a lot of space. Kidding aside, we're quite charmed by the fact that the bushiness of his brows add a certain boyish quality to his features (instead of making him seem older). Maybe one day he'll be hot in a sort of sexist "manly-man" way...but right now, he's just such a cutie.
Bonus: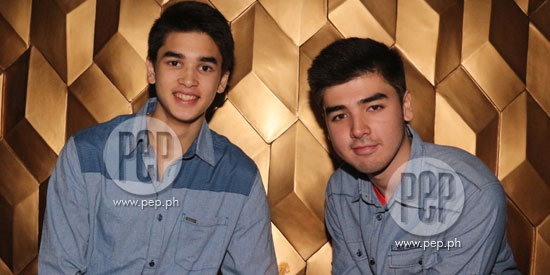 Kobe and Andre Paras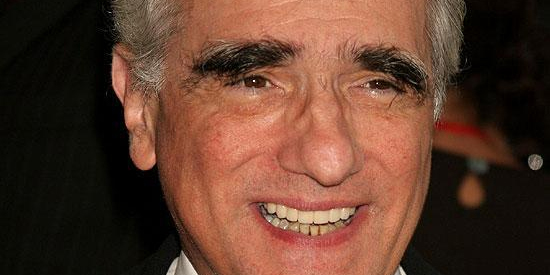 ADVERTISEMENT - CONTINUE READING BELOW
Martin Scorsese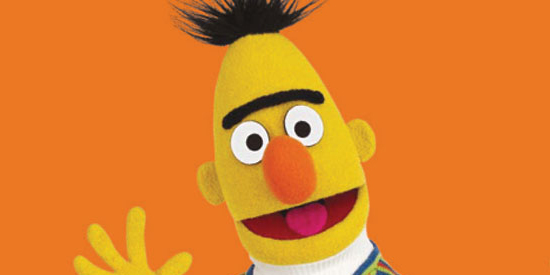 Bert
Share this story with your friends!
---
Help us make Spot.ph better!
Take the short survey
Load More Stories