A Glimpse at Pinoy Celebrities' Art Collections
See how remarkable pieces by National Artists and up-and-coming painters shine in these celebs' homes.
It's no secret that framed pieces and select works of art possess a kind of magic that captivates. Whether it's placed front and center or showcased inconspicuously as part of a gallery wall, an exquisite work of art can stand out and complete any space.
If you've been thinking about investing in a piece, we've rounded up a few photos that may just convince you to look into acquiring one. These snapshots of celebrity homes will instantly remind you of posh galleries given the number of art pieces found inside. Read on and get ideas on how to display your paintings, too: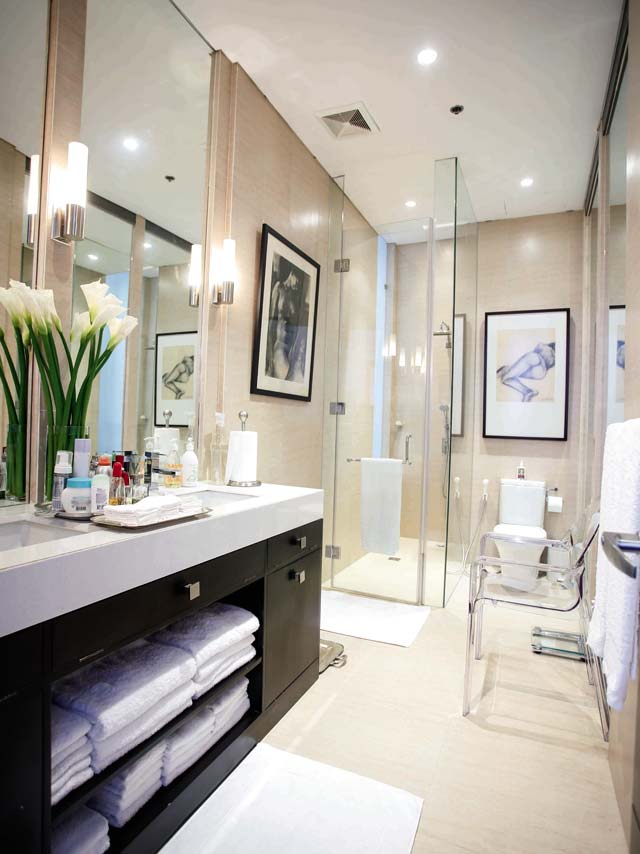 ADVERTISEMENT - CONTINUE READING BELOW
Korina and her husband Mar find refuge in this 400sqm unit in Makati. Filled with the things they love, it's a study in neutral as seen in the pieces used in the living area and bedroom. Aside from using art as the focal point in the living and dining areas, a few must-see acquisitions were used to add personality to the bathroom and powder room.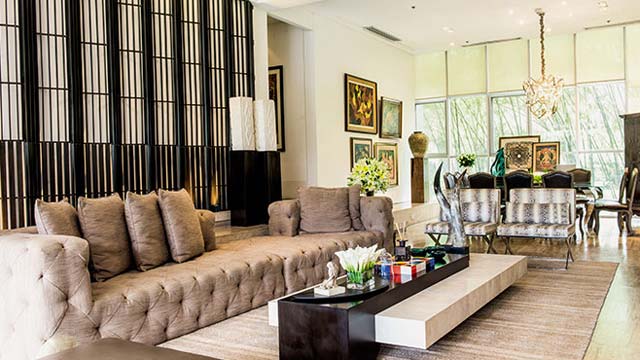 ADVERTISEMENT - CONTINUE READING BELOW
Framed nude sketches by notable Filipino artists complete the private nooks. The journalist's collection also include paintings by National Artists for Visual Arts Fernando Amorsolo, BenCab, Federico Aguilar Alcuaz, Jose Joya, Onib Olmedo, and Malang, to name a few.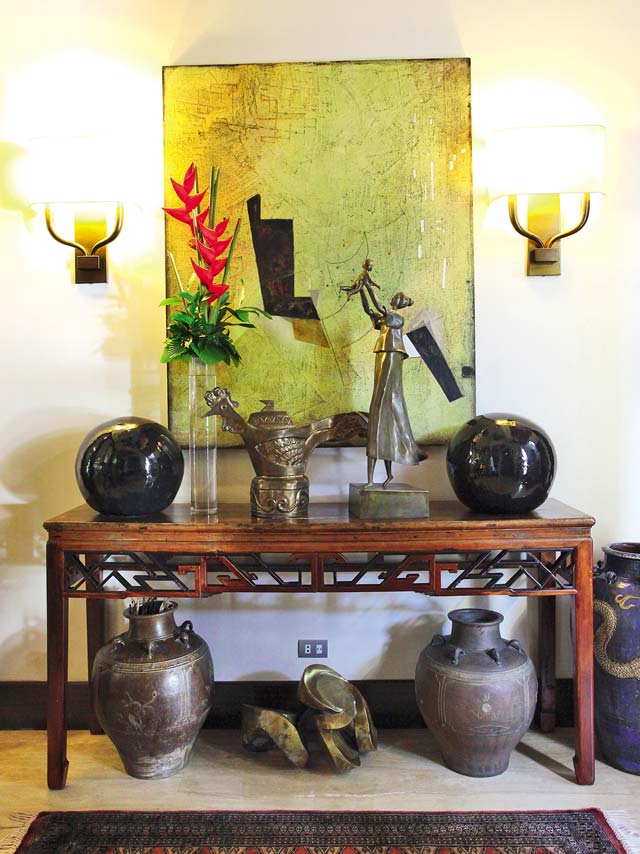 In Grace Poe's American Traditional style home with modern Asian touches, numerous works by our country's National Artists can be seen. Welcoming guests into the home is a curated vignette of interesting pieces. On top of the console table are vases, the sarimanok by National Artist for Sculpture Abdulmari Asia Imao, and a mother-and-child statue by Ed Castrillo. For a balanced look, a painting serves as a backdrop while antique jars complete the setup.
ADVERTISEMENT - CONTINUE READING BELOW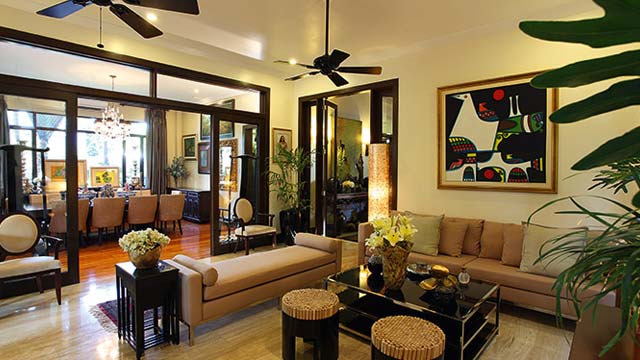 While the living area is dominated by neutrals, a semi-abstract sarimanok painting by National Artist Abdulmari Asia Imao adds color and life to the space. It works well with the indoor plants and bevy of accessories added to the area.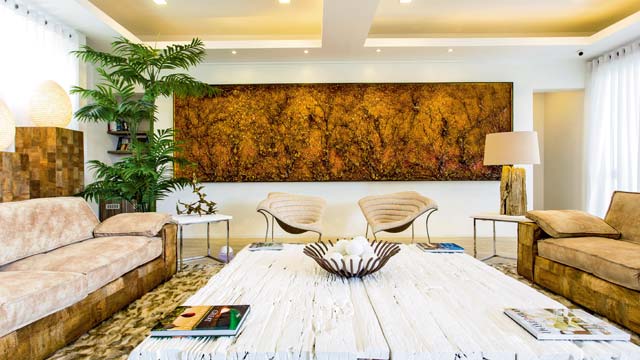 ADVERTISEMENT - CONTINUE READING BELOW
After years of hard work, actor Coco Martin finally realized his dream of having a house he can call his own. In his sprawling resort-like property, it's easy to spot key investment pieces from furniture to works of art. One of the things that will surely catch the attention of guests is this commissioned piece by Trek Valdizno that livens up the living area. While it looks like gold from afar, the work of art features live organic material that requires frequent retouching. It matches the furnishings chosen for the space creating an elegant yet inviting look.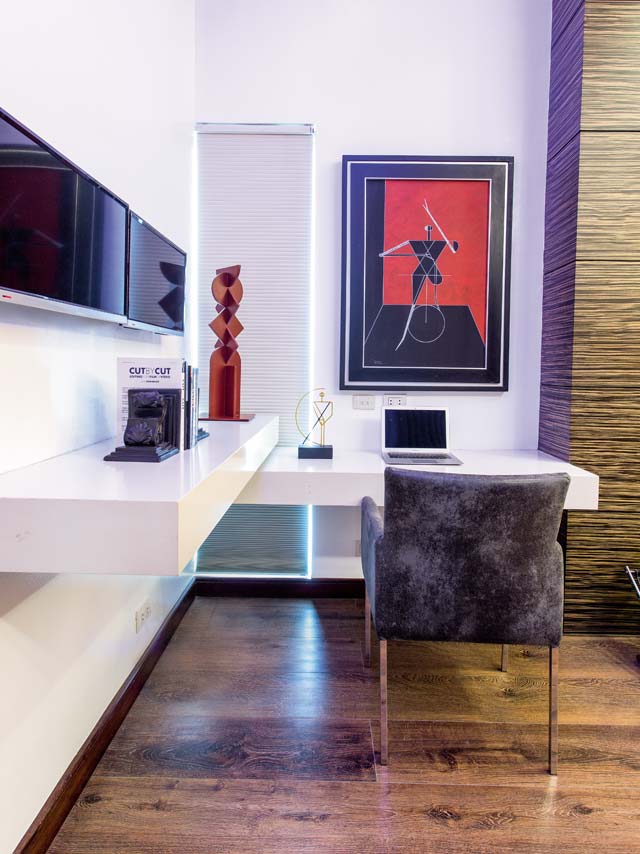 ADVERTISEMENT - CONTINUE READING BELOW
In Coco's bedroom, a semi-abstract painting by National Artist for Visual Arts Arturo Luz is displayed by the work corner. Given the white walls, the colors of the painting pop and brighten up the nook.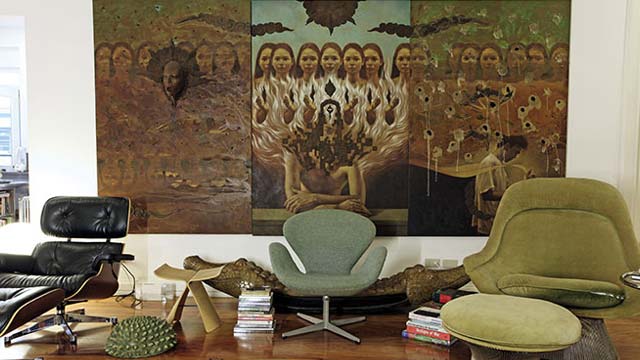 Kuya Kim's family home highlights a spacious outdoor area, designer pieces, and works of art that spruce up even the ceiling. In the living area alone, paintings take up most of the floor space with some simply propped against the wall. Alfredo Esquillo's Pagkaupos, Inspirasyon, Pagsusuka is highlighted in this part of the living area where designer pieces also take center stage.
ADVERTISEMENT - CONTINUE READING BELOW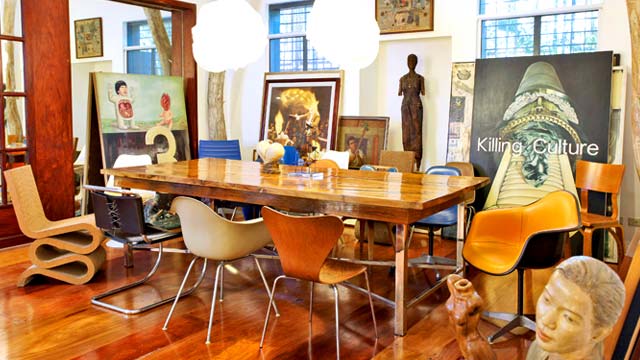 The eclectic dining area is also filled with notable works of art including Alfredo Esquillo's Monsters in Orchestra, Louie Cordero's Three, and Wire Tuazon's Killing Culture.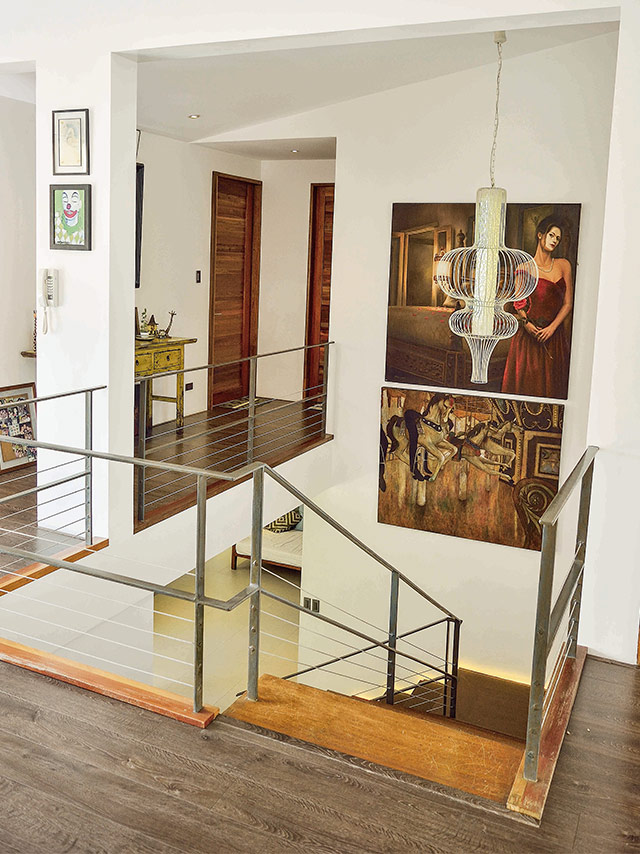 ADVERTISEMENT - CONTINUE READING BELOW
In the actress's renovated family home, paintings by up-and-coming and notable artists adorn the walls. One of the pieces that caught our attention include the paintings by Pedro Garcia by the staircase. It makes for a lovely focal point when paired with the dainty lighting fixture.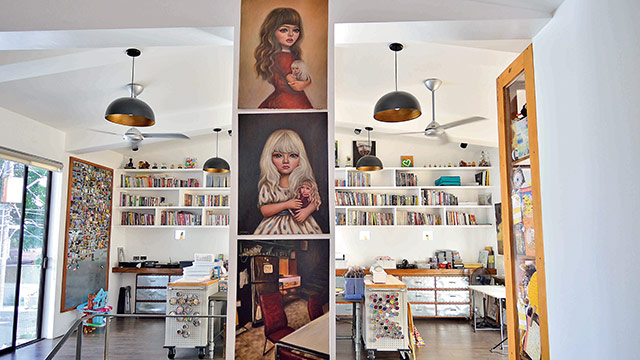 Janice's dreamlike workspace showcases neat shelves and an organized nook for her hobbies. Adding extra charm to the space is her collection of paintings by Robert Shook, JJ Zamoranos, Mendoza, and other budding artists.
ADVERTISEMENT - CONTINUE READING BELOW
Photos by Ocs Alvarez, Mike Dee, Rene Mejia, Mike Dee, Dakila Angeles
This story originally appeared on Realliving.com.ph. Minor edits have been made by the SPOT.ph editors.
Load More Stories