Atom Araullo on Director Mike de Leon: "I Do Not Wish to Besmirch His Reputation the Way He Did Mine"
He's still grateful for getting to work on Citizen Jake.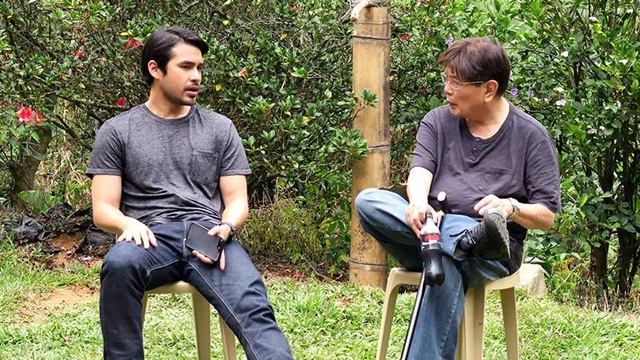 (SPOT.ph) There was already some buzz around director Mike de Leon's highly anticipated return to cinema after 19 years with Citizen Jake. After all, he did cast Atom Araullo, an actual journalist for the lead role of Jake Herrera. After the premiere, public screenings, and finally, the nationwide screening of the film, it caught even more buzz when de Leon took a swipe at Atom Araullo—not for his acting skills but for his work as a journalist.
In a since-deleted post on Citizen Jake's Facebook page, the director clarifies that he acknowledges Araullo's contribution to the film. "As an actor I believe he did a good job and I won't say the usual 'in spite of…" There were scenes where he acted unevenly but there were also scenes, many of them major, where he was terrific," he says, though it seems backhanded as he continues, "Perfect for the role of Jake, the self-absorbed millennial."
ADVERTISEMENT - CONTINUE READING BELOW
"I thought it interesting to work with someone whose work was journalism and who I thought shared my political convictions. I have known and worked with outstanding journalists before when I was politically active during the latter years of the Marcos era. I only realized later that Atom's journalism was not exactly the kind of journalism I had in mind," de Leon says. "It's not the gritty kind but more of the celebrity-centered schlock that sometimes verges on entertainment, even showbiz. Looking back, I can see why he wanted to become a movie actor. Perhaps the journalist was really a closet movie star." 
CONTINUE READING BELOW
Recommended Videos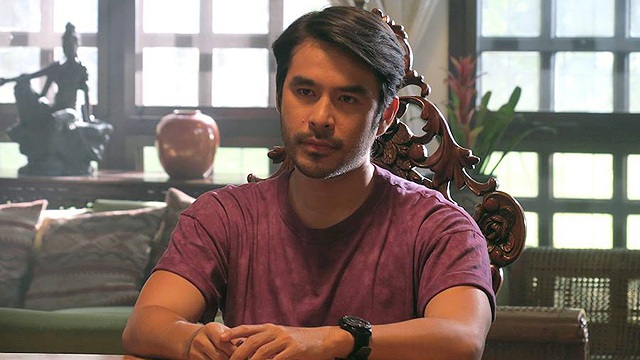 At first, Araullo refused to comment on de Leon's statement. But now, he has come out with his own lengthy Facebook post responding to the criticism. He explains his hesitation to talk about it at the start, saying, "I chose to keep quiet while the movie was still in cinemas because I didn't want to distract from the film, or be accused of cheap gimmickry to promote it. Besides, I figured that those who really mattered know me well and would not be swayed by what they hear in the rumor mill."
ADVERTISEMENT - CONTINUE READING BELOW
He then brings up de Leon's comments about his journalism, saying that it had nothing to with the film. "All I can say is that I have never made any claims about the quality of my output or my stature in the media industry. To do so would be futile and obscene. I just aim to do my best like everyone else, always acknowledging that one continues to learn and improve everyday. I'll leave it to the public to appraise the value of my work, accumulated over a decade of being a journalist."
He also adds to say that he actually wasn't surprised when de Leon's comments came out as he reveals that de Leon often acted this way during their filming. "Despite everything, I do not wish to besmirch Mike's reputation the way he did mine. However, I think it is important to explain that while many were shocked by his recent tirade, I was not. It was only the latest in a string of unprovoked, irrational, almost random tantrums that I had to endure during the making of this film, determined as I was to see it through."
Though he continued working on the movie, he says it still affected him. "It had a profound effect on me, and to be honest, made it that much harder to perform my duties in the movie. Almost everyone who at one point worked on Citizen Jake knows this, and his voluminous texts and emails will bear it out. When others found themselves in Mike's crosshairs, I tried to be there to lend a sympathetic ear."
ADVERTISEMENT - CONTINUE READING BELOW
He also offers a bit of an explanation as to why he thinks de Leon acts this way. "Perhaps his woeful behavior continues because he is never held accountable. Mike is a deeply troubled person. The kindest thing I can say about him is that he needs help, patience, and understanding as he wrestles with his personal demons. But while he has certainly tested the limits of my endurance, I can rest easy knowing that I worked hard, behaved professionally, and did all to the best of my abilities at the time the film was made."
He reiterates that he is grateful for being a part of a film like Citizen Jake. He hopes de Leon continues to produce more work since he already has valuable contributions to Philippine cinema. In his earlier comments, de Leon says, "I think Atom and I are both relieved to close the book on this collaboration." And Araullo seems to echo this, saying that he's now closing "this chapter of [his] life."
Update as of May 30, 2018 (2 p.m.):
Mike de Leon has since replied to Atom Araullo's comments with another post on Citizen Jake's official Facebook page at 11:39 a.m. "Thank you for your reply, Atom. Many of the things you said are true—that I am a deeply troubled person, I accept that. But let me just add that you forgot to add a few important details. I will mention just one. In a couple of instances, you chose to ignore my direction and completely ignored what was rehearsed. Many people were witness to this. The following day, I told you that never in my career as a director has any actor disrespected me as much as you did. I told you then if you wanted to direct yourself, then by all means do it. You can overact all you want. I will just shoot whatever you wish to do. Then you went into a meandering explanation without really saying anything, not even apologizing. Then I said, 'Bakit ganyan ka, bakit ba ang yabang mo? Bakit ba ang tingin mo sa sarili mo you're better than everyone else. As an actor, you're okay pero marami ka pang kakaining bigas.' And you said: 'Yes, I know that but no one has ever told me that before.' So I concluded by saying 'Well, it's about time somebody did.'"
ADVERTISEMENT - CONTINUE READING BELOW
He continues, "I also told you in one my 'tirades' that I find that you have no empathy, how can you be a journalist if you lack this basic ability to understand people's problems (not mine). Isn't journalism about the story, not the journalist? But in your case, nobody is more important to Atom Araullo than Atom Araullo. And you say you cringe at being called a celebrity, a star. How hypocritical. Don't bother to cringe anymore because you revel in it. You make commercials now and you exploited the Marawi bakwit by making that offensive commercial featuring yourself, monologuing like Citizen Jake, all under the sponsorship of McDo. I may have my demons to deal with but you have yours too, my pompous friend. So accept that you are a celebrity and don't use the noble profession of journalism to hide your inadequacies as a human being. You know how your performance was enhanced and 'fixed' in the editing. That I had to use two cameras all the time in anticipation of this. That it's how the film was put together that made you look good. You won't want me to upload your most horribly acted scenes, and the one that had my team rolling in laughter everytime they saw it. I tried to keep that scene by modifying the editing flow but i was overruled by my team who told me in no uncertain terms that that that scene had to go. So folks, there are always two sides to any story. And this is mine."
ADVERTISEMENT - CONTINUE READING BELOW
After the long reply, de Leon also adds another response to Atom's comments about his personality. "Oh. I forgot to add this. Having admitted that I'm a deeply troubled person, I will make no excuses for it—not even the usual, 'Artists are temperamental and accountable to no one but their art." But Atom pretends to embrace the universe, when all the time, he is only embracing himself. This is called narcissism."
Share this story with your friends!
---
Help us make Spot.ph better!
Take the short survey
Load More Stories