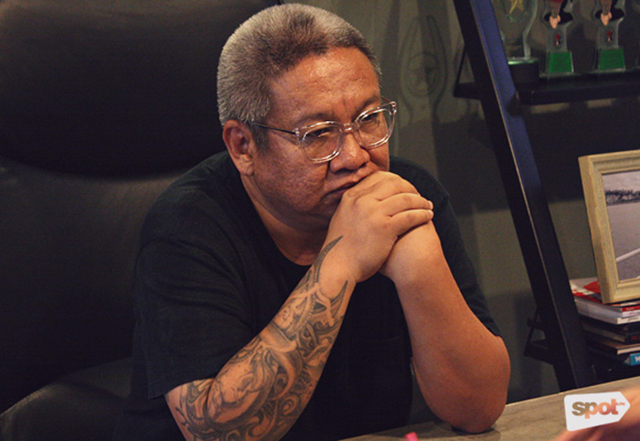 (SPOT.ph) Earlier in February, acclaimed director Erik Matti took to Facebook to talk about the local film industry, saying that it is "on life support." He laments how multiple PInoy films didn't make it big in the box office despite marketing efforts and good storytelling. Fellow filmmakers Mike de Leon and Quark Henares also joined in on the conversation with their own take on the issue. Now, Matti follows up his initial comments with another Facebook post appealing to social media users, whom he says, "are quick and thoughtless to blame the loss of our Filipino audience to plain bad filmmaking." He adds, "Yes, there are loads of those that we produce each year, but the problem isn't all that."
ADVERTISEMENT - CONTINUE READING BELOW
Matti goes on to explain, in depth, the risk that comes with producing films. "When you are not assured of how many days you will stay in the theaters on a regular run so that you can recoup the investment on the film through box office, when you don't know whether the rest of the country will see your movie playing in the cinemas near them because every 300 million-dollar Hollywood movie is occupying the screens, producers would rather make movies that manage their financial risks."
He compares the production of films with playing in casinos. "Return of investment is impossible to predict but producers who all love movies still go all in and just [pray] to God it'll make it at the box office. In fact, film producing might be one of the [few] business models where prayers play a big role in its success."
He also brings up the all-too-common scenes that you see in Pinoy movies and explains that filmmakers want something different, too. "You think we always enjoy shooting two people talking in empty, ex-deal cafes? We want to do bigger things, too. We want a meet-cute in the heart of EDSA traffic with 3,000 onlookers. We want an MRT train exploding in front of Ortigas while an EDSA rally is simultaneously happening." He asks, "But what can we do when we can only afford a bench in an empty park to manage our financial investment?"
ADVERTISEMENT - CONTINUE READING BELOW
Still, he says that producers will still continue producing movies even if the business model is always uncertain—if only because they love telling stories. "But we can only make good-looking, well-made, [and] worth-everyone's-buck movies only if it's sustainable. Give us the same privileges as a Hollywood tentpole movie and we'll give you a big-budget epic movie worth your money." He ends his post, saying, "Right now, it's not looking like that at all. Give our Filipino films a chance to be seen by the entire country, that's all we are asking for."
There are a lot of exciting Pinoy movies set to be released in 2019 on top of the ones that have so far come out. That's all the more motivation to head out and give filmmakers more reason to make quality films.
Share this story with your friends!
---
Help us make Spot.ph better!
Take the short survey
More Videos You Can Watch
Load More Stories