This event has ended

DITO: Bahay ng Sining, J. Molina Street, Concepcion Uno, Marikina City

Penned by Jay Crisostomo, Bastion reveals to us a dystopic world that has fallen into the grip of Forever Winter, a plague that killed all food sources. As desperation reigns, humanity tries to find the goodness in every one even when being good impedes survival.

Organizer:

Ikarus Theater

;

Close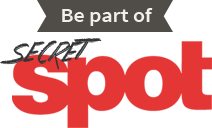 Almost done!
To complete your subscription,
please click the link in the email we just sent you.
is already subscribed to list SPOT.ph
Get access to exclusive offers and first-hand info on what's worth trying, tasting, or doing in the Metro!
Close