(SPOT.ph) I love Recovery Food. For a time, this was my go-to place at odd hours of the night. My first time there was at midnight with friends after drinking one too many beers. I remember ordering the S.S.T. (P180) and thinking it was the most sublime thing in the world. The initials stand for Spicy Sweet Tuyo, of which the dish has just the right amount. Served with scrambled or fried egg and organic garlic rice (Why thank you, I think I will add P35 for Talangka Rice), it's just about the best thing to combat an oncoming hangover. The best part is, it tastes even better when you're sober.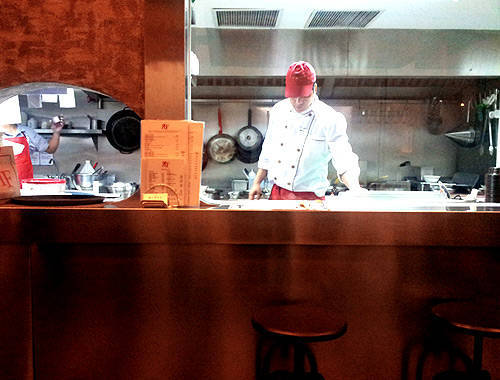 ADVERTISEMENT - CONTINUE READING BELOW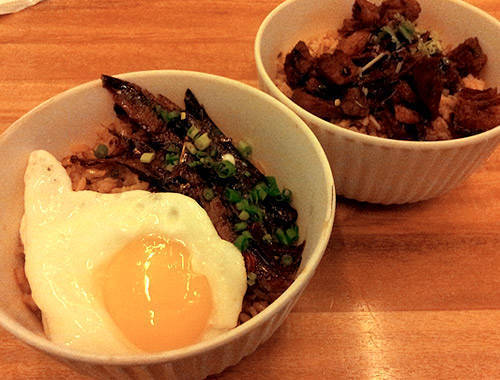 The S.S.T. and Happy Pork Rice
After a while, my go-to dish became the Joe Pho (P180), a highly inauthentic (and admittedly so) version of pho that has Japanese crab sticks, corn, and fish cakes mixed in with the bean sprouts and rice noodles instead of the usual beef or seafood. It had a lovely, sweet-savory soup that was dense with flavor that doesn't need the addition of hoisin sauce, and actually tasted better with Togarashi instead of Sriracha. The friend who ended up being my RF buddy for a while liked the Happy Pork Rice (P155), cubed pork rice topping with RF's special Pork Rice, a hearty, filling dish. Everything was perfect. I thought I had, in restaurant terms, found The One.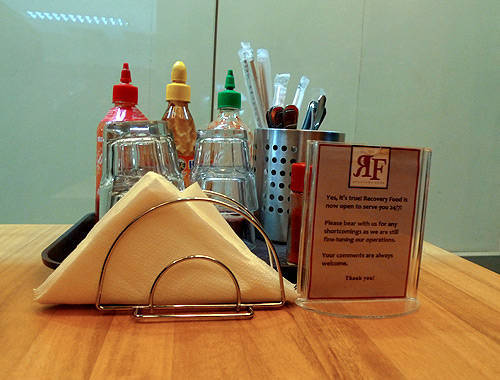 But I've stopped going to Recovery Food, at least for now, because of the steady decline of its service. It was the small things at first. The waiter consistently getting orders wrong (this kept happening during separate visits at different times of the day, and has been corroborated by different people as well) or the bill taking a little too long for comfort. The last straw was during the last time I was there, when I asked that part of my food be wrapped and the waiter, instead of taking my doggie bag from the counter, walking to my table, and placing the bag in front of me, promptly turned from the counter and reached over to my table, where he dropped the doggie bag, the paper bag hitting the table with a soft thud. I was appalled. I've never experienced that kind of behavior while eating out (or eating in, for that matter), not from the fishball vendor, not from the lady who runs the carinderia. I certainly didn't expect it from an upscale comfort food joint.
ADVERTISEMENT - CONTINUE READING BELOW
So I won't be going to Recovery Food for a while, even though I pine for the S.S.T. and could certainly use a bowl of Joe Pho every now and then. I know I can't say I'll stay away forever, though. It's kind of like going back to a bad relationship: you know you're not going to get treated well, but you keep returning, rationalizing that some parts of the experience can be salvaged. I'm just waiting until I miss the food enough to turn a blind eye to the shoddy service.
Share this story with your friends!
---
Help us make Spot.ph better!
Take the short survey
More Videos You Can Watch
Load More Stories