Food Hits at Z Compound, Malingap Street, Quezon City
SPOT.ph blogger Yvette Tan tours you around one of Maginhawa's most popular food haunts.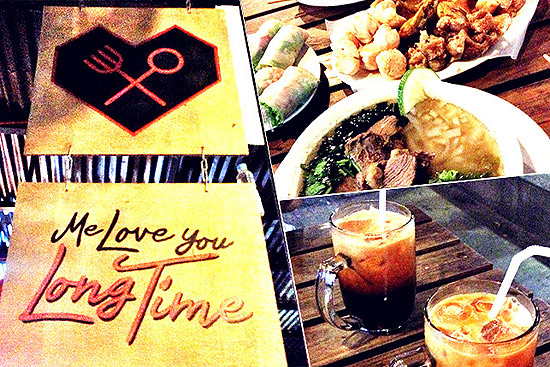 (SPOT.ph) It's June and classes have started. Along the ever-changing Maginhawa area, this means students on the lookout for a place to eat, meet, snack, and study. One of the many popular haunts in the area is Z Compound on 33 Malingap Street in Teacher's Village. Much has been written about the area's vibrant food scene, something that I am envious of, since the area was still kind of a food desert when I was in UP. 
The compound that Z is located in has been cleared of houses and instead contains many small restaurants that offer different kinds of cuisine, all catering to the college budget. The great thing about Z Compound is that you can mix and match dishes, buying from one place and eating it with your friends in another; it doesn't matter where you sit, they're all friends there. The establishments tend to have different operating hours, so check their Facebook page if you have your heart set on just one place. I've only actually eaten at Me Love You Long Time (I don't think having a couple of beers at BBQ Zone counts), but I'm giving you a rundown of some of the places you can see and try there, anyway.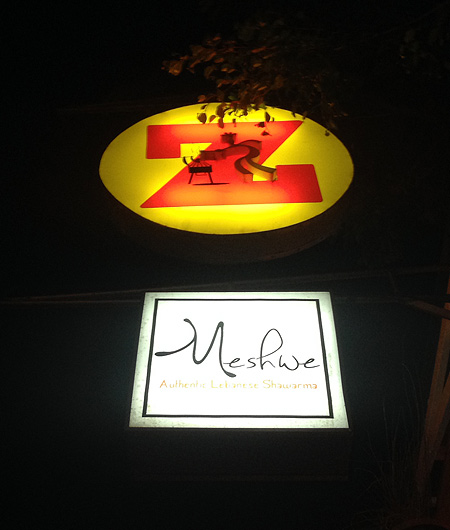 ADVERTISEMENT - CONTINUE READING BELOW
Meshwe
This Middle-Eastern restaurant is one of the most popular in the compound. Meshwe serves Lebanese shawarma and Middle-Eastern staples like hummus, falafel, yogurt shakes, and muhallabia, which is a rose-flavored milk pudding topped with pistachios. Dine early because food tends to get sold out pretty quickly.
Bagneto
Oh fried pork of the north, how you have captured our hearts and bellies! Quezon City finally has its own place that specializes in this Ilocano staple. Bagneto offers different kinds of rice meals, from Bicol express to sisig, that feature bagnet as the main ingredient. 
BBQ Zone
Like its name implies, BBQ Zone serves grilled dishes like liempo, inasal, fish, and of course, pork barbecue, as well as sizzling dishes and cheap steaks. They are also the only place in the compound that serves beer. 
CONTINUE READING BELOW
Recommended Videos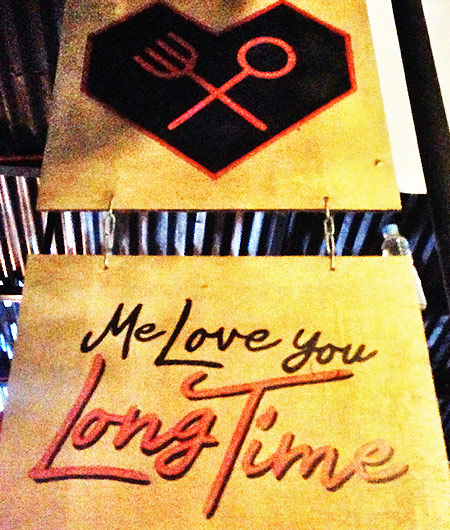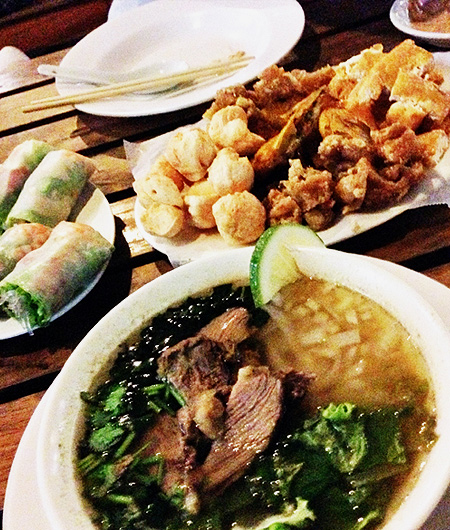 ADVERTISEMENT - CONTINUE READING BELOW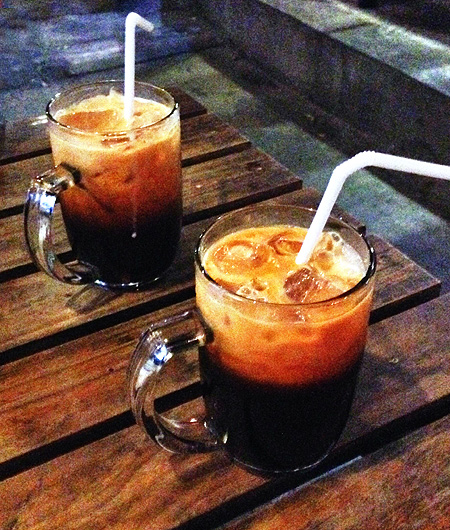 Me Love You Long Time
The name is what gets you at first, a play on the stereotype of the Asian prostitute plying her wares to the visiting white soldier. Go past the hilarious and politically incorrect name and you will find a restaurant that serves Vietnamese and Thai dishes that taste good while being easy on the wallet. Go for the pho and the Thai iced tea. My friend and I didn't take to the Streetfood Platter very well, though I imagine it would make nice pulutan.
Stoner's Soul Food To Go
Stoner's Soul Food To Go specializes in mostly American comfort food, everything either stuffed or deep-fried or stuffed and deep-fried. Calamares, buttermilk chicken, deep-fried Oreos...everything you need to fill the hole in your soul and belly.
The compound has a lot more food stalls waiting to be tried. Z Compound is often busy, but never overflowing. The vibe is nice and chill, the students dynamic but never rowdy, the food good and the friendship overflowing. It's the kind of place that I wish was around when I was in college.
ADVERTISEMENT - CONTINUE READING BELOW
---
Help us make Spot.ph better!
Take the short survey
Load More Stories