How a bartender became a milkman
SPOT.ph blogger Yvette Tan talks to Hank Palenzuela about how he's milking profit...from milk.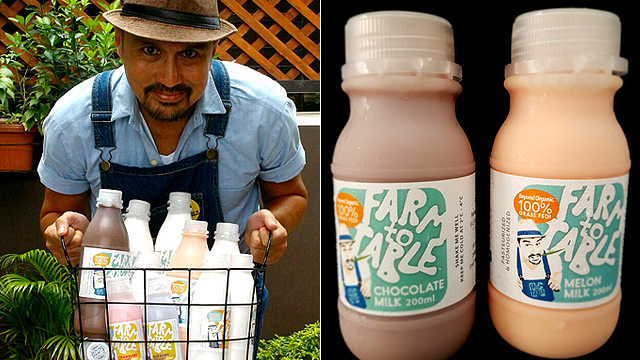 (SPOT.ph) If you're a Manila indie nightlife regular, you might have come across Hank Palenzuela. He's hard to miss: tall and lanky, always friendly and grinning—he's everybody's friend. He also has an alter ego in Hank Sparrow, his cosplay persona of Jack Sparrow from Pirates of the Caribbean, who appears in parties, events, and charity fundraisers. In any case, he's impossible to forget. Nowadays, Hank has traded being behind a bar for being behind a bazaar table as part owner of Farm 2 Table Philippines, a dairy company that offers milk, yogurt, butter, and cheese.
How did Farm 2 Table Philippines start?
I was a bartender for over 20 years. A recent lifestyle change led me to hook up with two friends and shortly thereafter F2TP was born. My partners were all in sync with a lifestyle change. And, to prove to them I was serious, I jokingly said we could put my face on the label. If you look at our label, you can see that joke came true.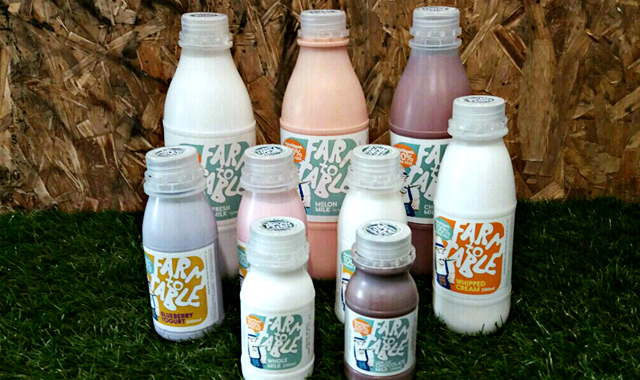 ADVERTISEMENT - CONTINUE READING BELOW
Please tell us a bit about F2TP.
F2TP deals in dairy products. All our dairy comes from New Zealand Holstein cows fed [with] New Zealand grass which have higher nutritional content than local grass. This nutritional milk is also used to produce cheeses, yogurt, and all our dairy products. They are not given any form of feed, only high nutrition grass brought in from New Zealand. Our processes reflect a time before the use of additives and preservatives in dairy production. Our weekly shipment ensures the freshness of our products.
Where did you start selling your products?
We started selling our products at Good Food Sundays at Tomas Morato and soon followed by Ayala Alabang Saturday Market.
CONTINUE READING BELOW
Recommended Videos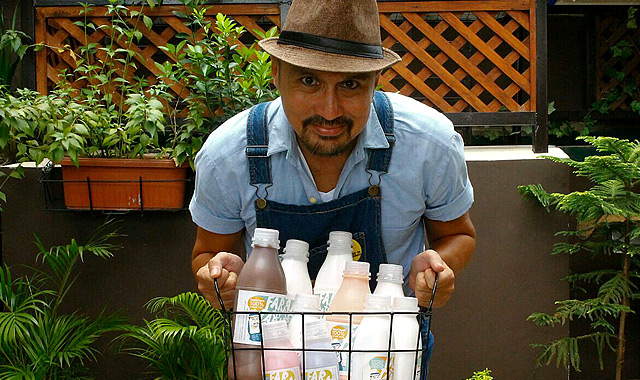 What are the products on your roster?
For now, a wide range of dairy products including milk (pasteurized and homogenized, pasteurized only, low-fat, non-fat, melon, chocolate, and low-fat chocolate), cheese (kesong puti, gouda, mozzarella), butter (lightly salted and unsalted), yogurt (plain, blueberry, strawberry, guyabano), and others (sour cream, whipped cream, half and half, buttermilk).
ADVERTISEMENT - CONTINUE READING BELOW
How do you make your process and packaging more sustainable?
We try to get away with the least amount of processing—just good old traditional methods. We use food-grade materials like vacuum seal packaging for our cheeses and butter.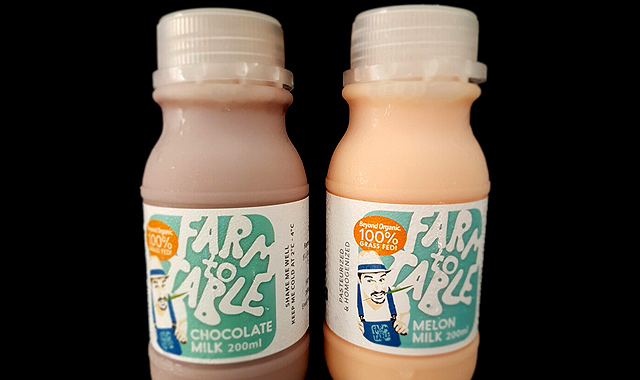 What are your bestsellers?
Our chocolate milk reminds our older clients of the chocolate milk they grew up with. Western foreigners who try our milk say it reminds them of milk back home. When French people come back and buy our cheese, we know we are doing something right.
What do you love about being in bazaars?
It doesn't feel like work when I see how people, especially the children, react when they try our products.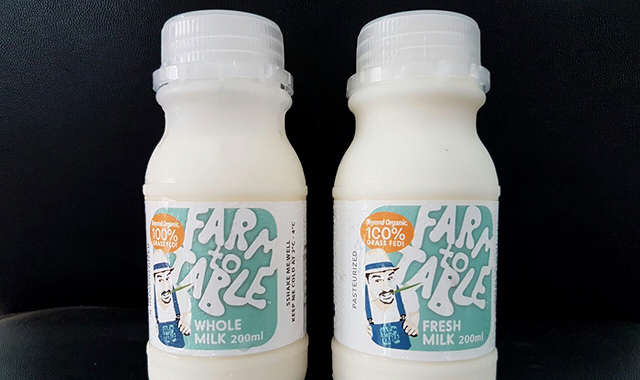 ADVERTISEMENT - CONTINUE READING BELOW
What are F2TP's plans?
We plan to include other healthy, all-natural food from the farm to your tables.
Please tell us about your future plans!
I'm not planning to get married any time soon and I'm keeping myself in the dating market. Joke!
What's the strangest or most memorable thing that's happened to you in this line of work?
I still find it strange sometimes how similar bartending and selling milk are to one another. The only difference is I sell milk on weekend mornings and I used to sell alcohol on weekend nights. Before F2TP, people knew me as their bartender; now I am their milkman. I like the fact that I don't need to check how old they are to sell them milk.
For orders, contact F2TP at 0917-515-5119 (Hank) or 0918-993-1718 (Rissa); or e-mail info@farmtotableph.com.
Yvette U. Tan is one of the country's most celebrated fictionists and is most especially acclaimed for her work in fantasy and horror, for which she has won numerous awards. She also writes non-fiction, focusing on food, travel, and personality profiles. Follow her on Twitter and Instagram @yvette_tan and check out yvettetan.com for more of her work.
Share this story with your friends!
---
Help us make Spot.ph better!
Take the short survey
Load More Stories