This Famous Chef Hopes to Put Traditional Filipino Desserts Back in the Spotlight
SPOT.ph blogger Yvette Tan talks to Chef Heny Sison about all things sweet.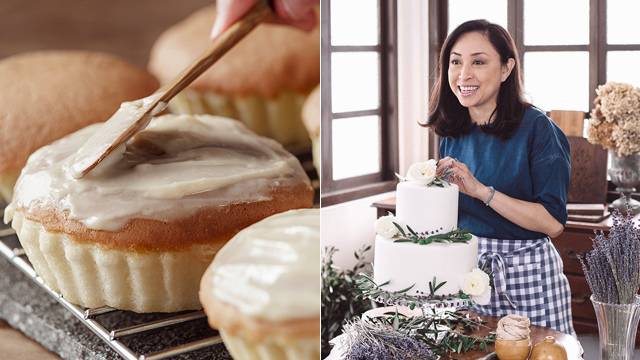 (SPOT.ph) Chef Heny Sison is one of the most recognized names in the Philippine culinary scene. She was one of the first "celebrity chefs" years before the term was coined.
Sison gave up a career in finance to pursue her love of the culinary arts. She established the Heny Sison School of Cake Decorating and Baking in 1985. Now known as the Heny Sison Culinary School, the institution offers intensive programs and short courses on different aspects of cooking, baking, and the food business. She's also hosted a TV show, A Taste of Life With Heny Sison, and is known as the baker to the stars. "[Today,] I run my cooking school, I also do food styling for commercials and print ads and digital commercials," she says. "That's what keeps me busy aside from being a wife and a mother to our two daughters."
ADVERTISEMENT - CONTINUE READING BELOW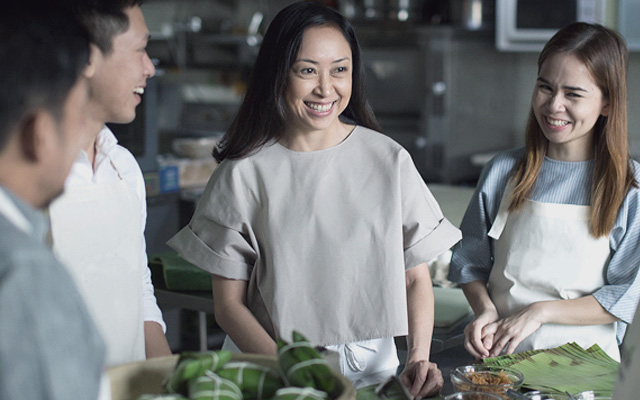 CONTINUE READING BELOW
Recommended Videos
Restaurateur
She also runs Victorino's in the Scout area in Quezon City. "Our food is 80% Ilocano dishes and about 20% all-time favorite Filipino dishes because we want to promote the food and culture of Ilocos Sur," she says.
Sison isn't from Ilocos Sur. Her interest in the province's cuisine was sparked by a run-in with an old schoolmate, former Ilocos Sur Vice Governor Deogracias Victor "DV" Savellano. "[Many] think when you say Ilocos Sur it's just bagnet and pinakbet, but there's a lot more," she says. "Ladek, kwarek-kwarek, dinugdaraan—a lot. They can try it in the restaurant. We serve authentic [cuisine] and some of our ingredients [come all the way from] Ilocos Sur. It's like farm to table because my business partner helps farmers in Ilocos Sur. They also have a farm where we get our ingredients. Even our fish is from Ilocos Sur. We have malaga, which is a fish that is abundant in Ilocos Sur."
ADVERTISEMENT - CONTINUE READING BELOW
She has a book on the cuisine of Ilocos Sur titled Naimas, which means "delicious," available in the restaurant.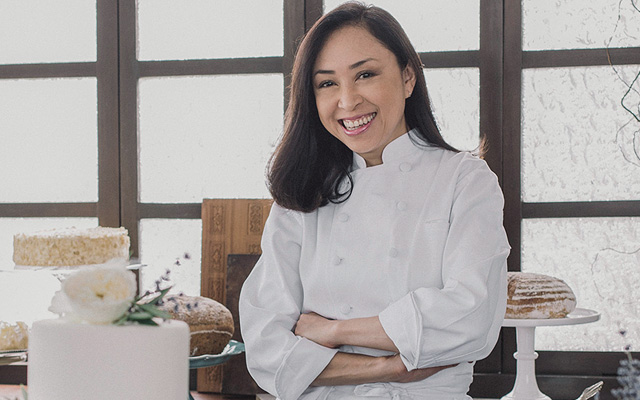 Dessert Advocate
I asked Sison about the Pinoy's love for all things sweet. "I think it's because of the influence of different cultures. We have the Spanish who like sweet things. We also have the Chinese. We may have acquired their eating habits and love of sweets."
Despite the Pinoy's penchant for sweet things, many traditional desserts have been forgotten, replaced by Western counterparts. Sison hopes to bring these forgotten delights back into the spotlight. "There are many old recipes that we can improve on without bastardizing the original recipe. Just improve the presentation. We can go far. We can be competitive."
Filipino cuisine has taken its place on the world stage and for people like Sison, who has been championing it for decades, it's about time, but it's also not enough. "I'm reviving the recipes of my grandparents, my mother. In my culinary school, I have a course on native kakanin, like the way my mother would do her tamales," she says.
ADVERTISEMENT - CONTINUE READING BELOW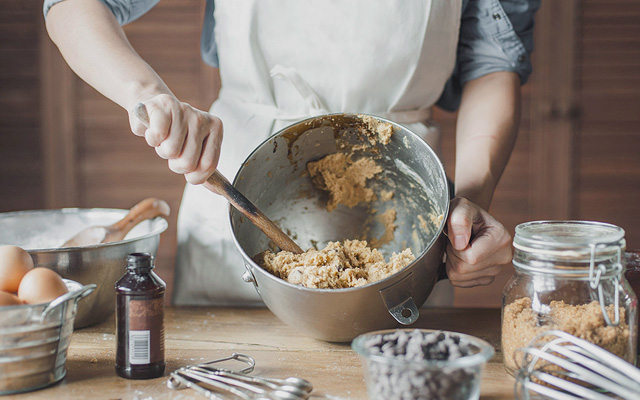 She incorporates traditional Filipino baking techniques in her made-to-order cakes when the occasion calls for it. "I interview my clients to make sure that the cake they want matches their personality," she says. For a Filipiniana-themed wedding, for example, she may use her mom's wooden mold to bake the cake. If the couple is from different cultures or nationalities, she will find a way to blend both into the design. "That's why I don't like accepting orders where I don't get to speak to the client," she says. "It's always nice to see the personality of the couple in the cake. You can't imitate that."
Her love for Filipino desserts can also be seen in the lavish dessert buffets she puts out. "The pastillas de leche with the cutouts, I include that in my dessert buffet [in the restaurant]...[as well as] brazo de mercedes...tocino del cielo, pastillas de leche, and...alfajores, a cookie with dulce de leche filling. Things like that. It's not always Gateau Saint Honore. I mix everything. Our desserts are delicious so when people see them, they're like, 'Wow!'"
ADVERTISEMENT - CONTINUE READING BELOW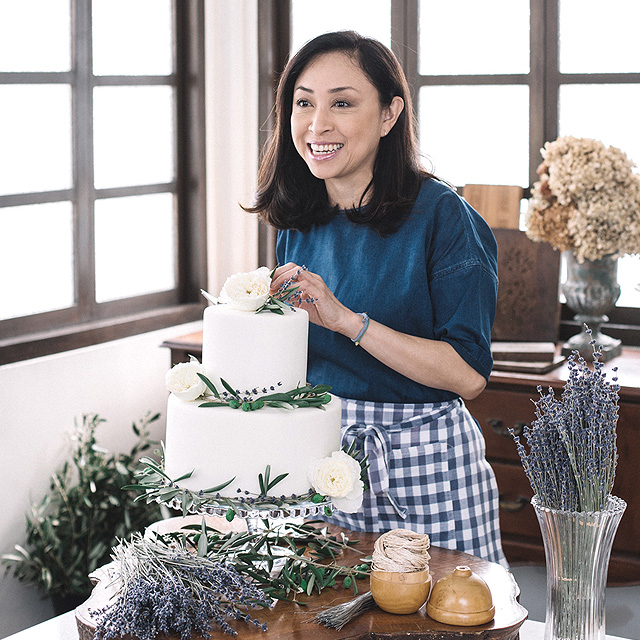 Educator
Sison's cooking school is still going strong, especially now that there is a widespread interest in the culinary arts. "My school is a boutique school, meaning it's a small school catering to a few students. I decided to make it a boutique school so that I can produce quality students, not quantity," she says.
The school offers everything from short one-day sessions to longer courses designed to equip students who want to pursue a career of becoming a pastry chef or a cooking chef called The Essentials of Cooking Series and The Essentials of Baking and Pastries Series. "It's a comprehensive course, what you get in a culinary school, but it's more hands-on—we give a lecture let's say from 8 a.m. to 10 a.m. then we're hands-on the rest of the day. I make sure that teachers pay attention to all the students, that's why [slots are] limited," Sison says.
ADVERTISEMENT - CONTINUE READING BELOW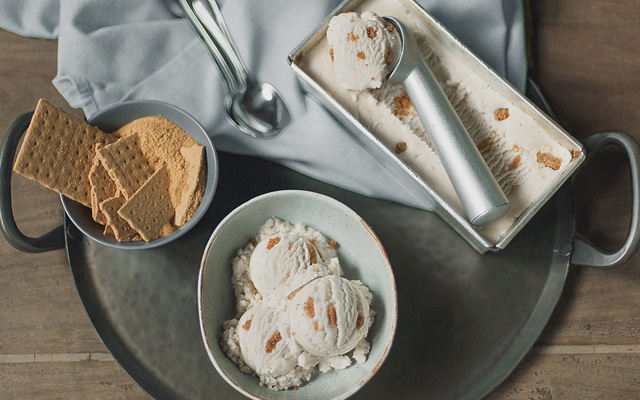 She's seen the Philippine food scene evolve from a handful of restaurants to the vibrant food-centric culture we have today. "There's been a big development," she says. "When I started, there was no Food Channel, no Internet. Now, [you can find] everything online."
But even with everything—from the simplest recipes to the most complicated techniques—available online, Sison has noticed that this only serves to drive up school attendance. "I noticed they still come back to study because when they watch YouTube, it's not complete. So okay, they will try [what they see], but they end up going back to my school because they cannot do it at home," she says.
Sison believes that a strong foundation will help a student weather many challenges. "I always tell my students you have to master the basics. Mastering the basics is very important because once you've mastered the basics, even if you watch YouTube, you can follow because you will know if it's correct or not," she says.
ADVERTISEMENT - CONTINUE READING BELOW
She adds that they also have a Professional Series—courses that focus on the business side of the food industry. "Students [of this course] are people who are serious about putting up a food-based business. They want to have [basic] knowledge because it's hard to go into a business without knowing anything."
The Heny Sison Culinary School is at 33 Col. Bonny Serrano Avenue, Quezon City (726-5316). For more information, log on to their website and Facebook page.
Share this story with your friends!
---
Help us make Spot.ph better!
Take the short survey
Load More Stories