UPDATED: Executive, 52, dies in Ironman 70.3 triathlon in Cam Sur
(7:34 p.m., first posted at 12:01 p.m.)
Still on the death of Ironman 70.3 competitor Miguel Vazquez who died early this morning while swimming in the first leg of the triathlon, a report from Lara Parpan, race participant and editor-in-chief of Women's Health magazine:
"Some words from Ironman 70.3 organizer Fred Uytengsu at the closing dinner ongoing now in at the Convention Center at the CamSur Watersports Complex in Pili, Camarines Sur:
'His body was discovered in the second lagoon and medics tried to revive him...Miguel completed a swim six weeks ago and he was prepared for this...please join me in a moment of silence for Miguel.'"
(4:40 p.m., first posted at 12:01 p.m.)
As SPOT.ph awaits news on the official cause of death of Ironman 70.3 competitor Miguel Vazquez who died during the first leg of the race, the swimming competition, at the Camarines Sur Watersports Complex (CWC) early this morning, we got this report:
According to Lara Parpan, Ironman 70.3 race participant and editor-in-chief of Women's Health magazine, "Miguel apparently finished swimming through the first big lake known as Lago del Ray (see swim course diagram below) then made it to shore to run the 100 meters to the smaller wakeboard lake. It was there that he was found. Those of us at the clubhouse didn't see him or suspect anything was wrong because there is a little island in the middle of the small lake and he disappeared on the opposite side of the island." She adds, "His teammate Johann Espiritu had been waiting for over an hour to come out of the lake. And that was when they sounded out the lifeguards, but it was too late."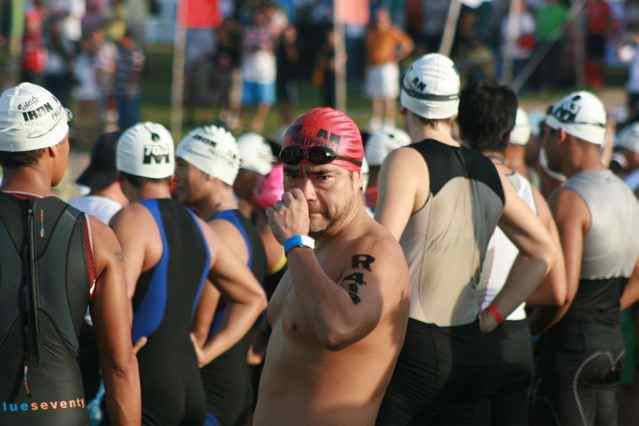 Photo of Miguel Vazquez taken before the race. Photo by Gene Arthur Go.
Says architect Gene Arthur Go who was there to watch the race, "Miguel and I were on the same plane heading in to Cam Sur and we were chatting leisurely late yesterday afternoon as he was waiting for his other teammates to join him. He said he just got in from Hong Kong to join his teammates in Team Alamat. He didn't want his team to be disqualified as there was a registration deadline. He had to leave his family behind in Hong Kong after they had dinner together after his daughter's school play."
ADVERTISEMENT - CONTINUE READING BELOW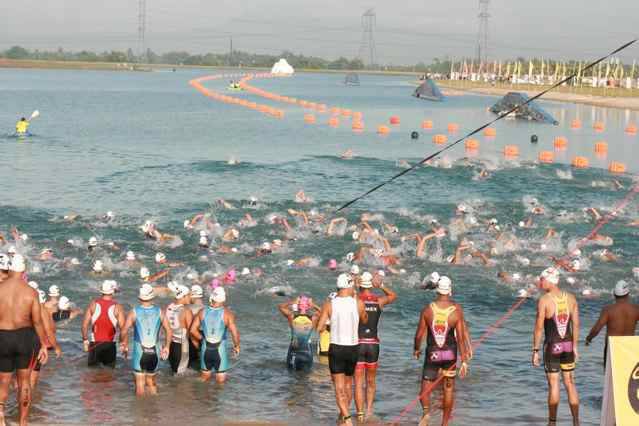 Ironman 70.3 competitors start the swim course, the first leg of the race. Photo by Gene Arthur Go
(3:45 p.m.) In an official statement from the Camarines Sur Water Complex, Wilfred Steven (Fred) Uytengsu Jr., President of Sunrise Events Inc. and organizer of the Ironman 70.3 Competition confirmed the death of race competitor Miguel Vazquez:
Vazquez, 52, was President of Permanent Plans Inc., and was a member of the Alamat relay team. Vasquez was in charge of the 1.2-mile swim course, teammate Johann Espiritu the 56-mile bike course and Patrick Garcia the 13.1-mile run course.
"Miguel was a personal friend of mine," said Uytengsu. "Our deepest condolences to the family, who
have been informed of the tragedy and we will extend all necessary assistance.
Just recently, Miguel joined us in an open-water swim in Batangas."
Uytengsu said that those who join events such as triathlons,"know that deaths do occur and
almost all of them do happen in the swim leg. This is always a risk but whenever this happens, it is deeply saddening, " Uytengsu added.
"This is all the information available at this time and an investigation is being conducted as to the cause of death and details will be made as they become available."
(1:53 p.m.) SPOT.ph just received reports that Vazquez never made it to shore (contrary to our earlier eyewitness report posted at 12:01 p.m. below) and was retrieved from the water by race officials. Keep posted for Ironman's 70.3 official statement.
(FIRST POSTING: 12:01 p.m: (updated at 1:53, 3:45 and 4:40 p.m. above)) SPOT.ph has received reports that Miguel Vazquez, one of the participants in the still-ongoing CWC Ironman 70.3 Competition in Camarines Sur, died after the first leg of the race, the swimming competition. The first leg started at 7 a.m. Participants had to swim 1.9 km. in an hour and ten minutes before passing the strap-on-chip to their teammates.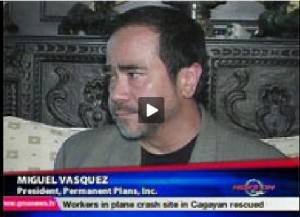 Video grab of Miguel Vazquez from gmanews.tv
(The following account has been updated with contrary reports in our later updates above. We are awaiting the announcement of the official cause of death of Vazquez-Editors.) A witness saw Vazquez, said to be in his fifties, swim to shore and slump down on his side and collapse. "He looked like he was just resting," said our witness,"but after a while he looked like he had stiffened and had stopped moving. It took about 20 minutes before anyone noticed anything was wrong and before the paramedics and the ambulance came."
ADVERTISEMENT - CONTINUE READING BELOW
His teammate Johann Espiritu was waiting for him to pass the strap-on-chip but Vazquez never showed up. It is speculated but not yet confirmed that he died of a heart attack. Vazquez was president of Permanent Plans, a pre-need company and a member of the World Presidents Organization. He graduated Salutatorian of the Ateneo Law School Class of 1986 and was the son of Ising Vazquez, sister of Chito Madrigal.
The Ironman triathlon at the Camarines Sur Watersports Complex in Cadlan, Pili and selected municipalities combines 1.2 miles (almost 2 kilometers) of swimming, 56 miles (over 90 kilometers) of cycling and 13.1 miles (over 21 kilometers) of running for a total distance of 70.3 miles or some 113.11 kilometers. About 500 participants from 23 countries joined the race, which is set to close at 3 p.m. today.
Keep logged on to SPOT.ph for developments on this story.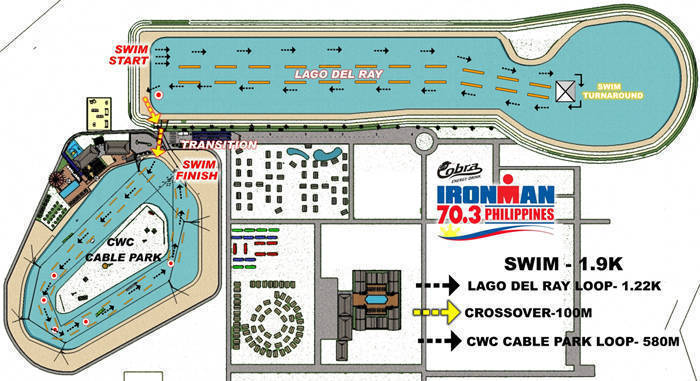 The Ironman 70.3 swim course. From www.ironman703phil.com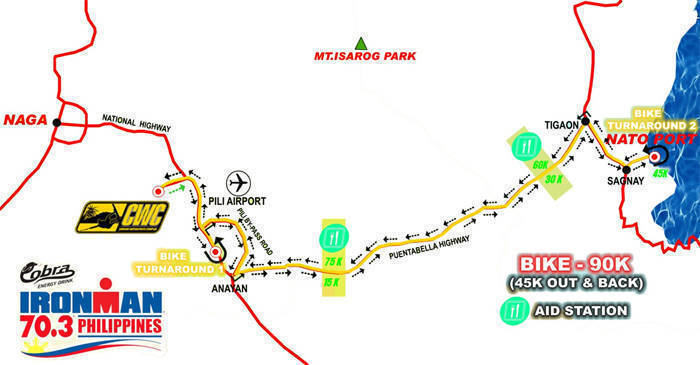 The Ironman 70.3 bike course. From www.ironman703phil.com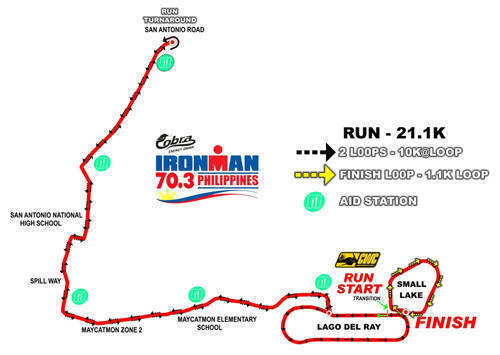 The Ironman 70.3 run course. From www.ironman703phil.com
Load More Stories