Baby James has a crush, Hayden Kho loses license + more of the week's lowlights
Andrew Paredes' juicy commentary on the hottest headlines.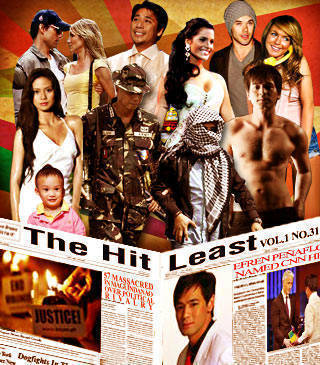 1.    EFREN PEÑAFLORIDA NAMED CNN HERO OF THE YEAR. Congratulations to our newest hero! And a tip of the hat to us Filipinos, for being the most devoted and single-minded cyberspace voters on the planet!
2.    57 MASSACRED IN MAGUINDANAO OVER POLITICAL RIVALRY IN GUBERNATORIAL RACE. You murder 57 people and think that none of it will come back to haunt you? They must grow some pretty good weed down in Maguindanao.
3.    POLICE SEARCHING FOR ALLEGED KILLER OF MALACAÑANG CHIEF OF STAFF'S SON RAID HOMES OF FREDDIE AGUILAR AND ADB ECONOMIST. On this Thanksgiving week, I am grateful for law enforcers who will go over the call of duty not just in the service of highly placed government officials, but for even the most ordinary of us Filipinos. Right? Right?
4.    PRC REVOKES HAYDEN KHO, JR.'S LICENSE. I guess all Hayden can do now is manage that brand-new lounge of his in Quezon City where he can meet even more girls who don't know better. Bummer.


For the latest Philippine news stories and videos, visit GMANews.TV


5.    LATEST PULSE ASIA SURVEY: GMA PERFORMANCE RATING DIPS TO -51 %, TRUST RATING FALLS TO -52 %. If performance and trust ratings could be translated into actual height, Gloria would be six feet under by now.
ADVERTISEMENT - CONTINUE READING BELOW
6.    MISS BRAZIL WINS MISS EARTH PAGEANT; SANDRA SEIFERT WINS MISS AIR. Not to belittle Sandra's achievement, but an award named after air sounds like cotton candy…it exists, but there's not much there there!
7.    BABY JAMES HAS CRUSH ON KATORSE STAR ERICH GONZALES. Isn't Erich too young to be a Cougar? And isn't Baby James too young to be a Tadpole? Well, maybe not.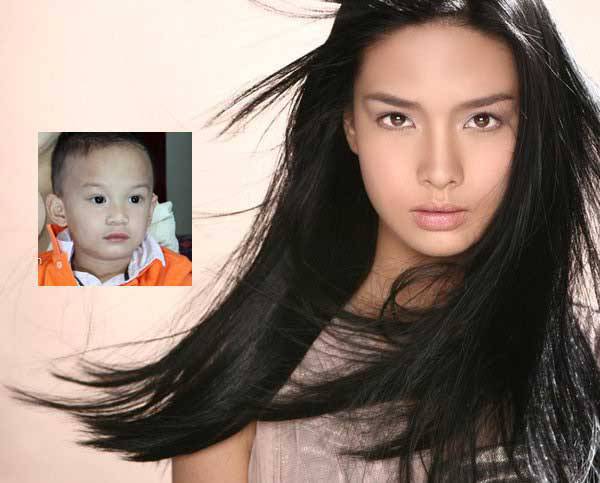 CONTINUE READING BELOW
Recommended Videos
8.    COUPLE CRASHES STATE DINNER AT WHITE HOUSE FOR INDIAN PRIME MINISTER, POSTS PICTURES WITH VP JOE BIDEN AND KATIE COURIC IN FACEBOOK. Social climbers all over the world celebrate their new idols.
9.    SEVEN BULLS ESCAPE FROM SET OF TOM CRUISE-CAMERON DIAZ MOVIE KNIGHT AND DAY IN SPAIN. If bulls are running away from a Tom Cruise-Cameron Diaz movie, maybe this is a hint that we should do the same.
10.    LINDSAY LOHAN RACKS UP BAR TAB, ASKS TWILIGHT STAR KELLAN LUTZ TO PAY HER BILL. Wait, wait…I thought it was supposed to be vampires that were the bloodsuckers!
ADVERTISEMENT - CONTINUE READING BELOW
Artwork by Warren Espejo.
Share this story with your friends!
---
Help us make Spot.ph better!
Take the short survey
Load More Stories