And now, for the achievements of Pinoys truly worth celebrating, SPOT.ph compiled the top 25 worthy of our accolades. (In no particular order):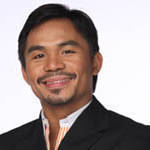 1. Manny Pacquiao breaks a boxing world-record.
With seven title belts in seven divisions, the People's Champ made history, and Filipinos all over the world proud. This year alone, he fought two contemporary boxing icons, Ricky Hatton and Miguel Cotto, and came out victorious. Unfortunately, this wasn't the case for his less-than perfect personal life.
2. Marvin Sonsona becomes the first ever Pinoy boxing champ in Canada.
At just 19 years old, Sonsona proved he could slug it out against any veteran, forcing his opponent Jose Lopez against the ropes. His victory by unanimous decision made him the World's Junior Bantamweight Champion. Already pegged as Pacquiao's most likely successor, Sonsona's glory was regrettably short-lived as he lost his title in a draw, which critics say was due to his poor training ethic.
ADVERTISEMENT - CONTINUE READING BELOW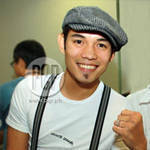 3. Nonito Donaire ranks sixth in The Ring's Pound for Pound Champions.
Donaire was given the spot in the top 10 after his WBA Super Flyweight title-win against Rafael Concepcion in August. With an already impressive professional record under his belt, this Filipino-American champ said in an interview with ESPN that he continues to fight "to give honor to [his] country."
4. Pepe Diokno wins two awards at the Venice Film Festival.
This 22-year-old auteur proved that if you have a good story to tell, people will pay attention. Diokno broke the norm by picking themes and styles not often used in local cinema. He was the youngest person to ever get a Cinemalaya grant and yet he still managed to outdo his veteran counterparts when the foreign award-giving body recognized Engkwentro-the little indie film that could.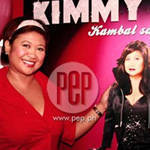 5. Eugene Domingo breaks indie box-office records.
CONTINUE READING BELOW
Recommended Videos
Often cast as the second-fiddle to popular comedians in mainstream flicks, Domingo showed that sheer talent and a closet-ful of outlandish designer clothes can make you rise to the top. Her independent project, Kimmy Dora (Kambal sa Kiyeme), exceeded expectations and became one of this year's most-loved, top-grossing comedies.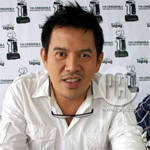 6. Brillante Mendoza is named best director at the Cannes Film Festival.
Mendoza has every right to brag, having been given the coveted title by world cinema's zenith award-giving body. His gritty masterpiece Kinatay, which didn't pull much local and foreign praise from critics, still proved that Mendoza is a filmmaker with principles, whose main goal is to simply tell a good story without expecting glory in return.
7. Efren Peñaflorida is hailed CNN's Hero of the Year.
Even a pickpocket awaiting his arrival in NAIA couldn't diminish the pride of being recognized for all his good work. Peñaflorida's "pushcart classroom" inspired viewers the world over, moving them to vote for him as Hero of the Year. He took the award in stride and said, "The hero in you is waiting to be unleashed."
ADVERTISEMENT - CONTINUE READING BELOW
8. Muelmar Magallanes is one of Time's top 10 Heroes of the Year.
It took a lot of selflessness and courage to make this simple 18-year-old construction worker rescue dozens of other people from the rising flood waters. Muelmar ended up giving his own life, a sacrifice that was honored in Time magazine.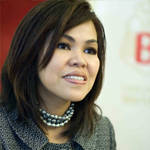 9. Cristeta Comerford, the White House's first Asian-American, female Executive Chef is retained by the Obamas.
Despite the hopes of high-brow foodies, the Obamas still chose to keep Comerford in charge of the Presidential kitchen. First Lady Michelle Obama noted that her talents and family values were the main reasons for the decision, something Comerford acknowledged in an interview with SPOT.ph. "I think it's faith and family and just really being grounded. Once that's in line, I think everything else will come into place."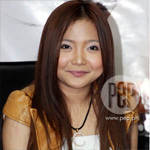 10. Charice Pempengco continues to shine in Hollywood.
ADVERTISEMENT - CONTINUE READING BELOW
Ever since her 2007 performance on the Ellen DeGeneres Show, Pempengco's career has skyrocketed to new heights. This year, she was invited to sing at the Dodger Stadium in Los Angeles, at the Presidential Inauguration Ball, and the Oscars after-party. She released her first single "Note to God" live on Oprah, recorded a duet with David Archuleta, and appears on the big screen in Alvin in the Chipmunks 2.
11. Cebu inmates gain online fame anew for honoring the King of Pop.
Garnering international popularity for their "Thriller" performance in 2007, it was only fitting that this troop of orange-clad jailbirds paid tribute to the King of Pop. Their interpretation of a medley of Michael Jackson's signature hits was well-received by the online community, with infamous gossip blogger Perez Hilton posting about it on his site.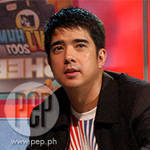 12. Francis Magalona receives the Presidential Medal of Merit.
Days after his death, the Master Rapper was posthumously awarded the prestigious medal for promoting nationalism through music. Magalona, who brought rap into the mainstream spotlight in the early '90s, was celebrated by family, friends, and a legion of fans as his ashes were laid to rest. His contribution to local music and his impact on Filipino artists solidified his position in Philippine music history as the King of Rap.
ADVERTISEMENT - CONTINUE READING BELOW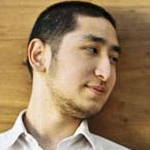 13. Alexis Tioseco shakes up the indie scene.
His tragic murder in September left many Filipino cinephiles and auteurs in a state of shock. The 28-year-old film critic championed independent flicks with great stories over glossy Hollywood blockbusters and their megastars. His yearbook entry, which Patricia Evangelista quoted in her column, said: "Alexis Tioseco wishes to leave the world a better place than it was before he came." Somehow, with a sigh of grief, we know he did.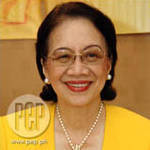 14. Corazon Aquino's life unifies the nation.
ADVERTISEMENT - CONTINUE READING BELOW
At the time of her death, the roads were once again flooded by bright streaks of yellow. For a moment, all political conflicts were put aside as this symbol of peace and hope was brought to her final resting place. The former President touched the lives of many people while she was alive but her death made an even bigger mark, sending thousands of mourners to the streets.
15. Antonio "Tony" Oposa Jr. gives kids hope for a good environment.
This environmental lawyer and activist received the Environmental Law Award from the Center for International Environmental Law (CIEL) in Washington for establishing the principle of inter-generational responsibility in the Philippine Court of Law. In layman's terms, this modern-day Captain Planet made it possible for people to sue governments who don't make it a point to give future generations a chance to enjoy a clean and green environment.
16. Sass Rogando Sasot speaks up for transgenders at the UN.
On December 10, International Human Rights Day, the transgendered Filipina activist delivered a moving speech to the international community at the United Nations. Sasot, whose activities and research aim to defend the rights of the transgendered, championed the Lesbian, Gay, Bisexual and Transgendered (LGBT) cause as she was warmly applauded by the UN caucus. Decrying countless human rights violations against transgenders including rape and murder, Sasot said "the sincerity of our intention to address [these violations] rests upon the depth of our appreciation of human diversity and the breadth of our understanding of why transgendered people suffer these indignities."
ADVERTISEMENT - CONTINUE READING BELOW
17. The Balangay Expedition Group makes history and saves a life on the side.
Sailing on an authentic man-made Filipino balangay called the "Diwata ng Lahi," the former Mt. Everest expedition team led by Art Valdez set sail for a four-year voyage across the globe to promote Filipino heritage, environmental awareness, and perform coastal clean-ups. Passing through Romblon in September, the crew managed to give an ailing 59-year-old much needed medical attention, saving her from possible death.
18. Eighty-five artists go green for Tik Tok Pilipinas.
Famous personalities such as Miriam Quiambao, Marc Nelson, and Lourd de Veyra are spreading awareness about climate change by being the faces of Tik Tok's campaign. Aside from a concert and scheduled school tours, the group continues its work by giving out vital information and useful tips on the Web.
19. Darwynn Garilao and Alfonso Orioste Jr. win CNN and YouTube's Raise Your Voice contest.
ADVERTISEMENT - CONTINUE READING BELOW
The duo outshone about 600 entries with their short, six-minute documentary showing the effects of Typhoon Ondoy in Manila. The two Filipinos were flown to Copenhagen, Denmark during the United Nations Climate Change Conference to share their insights with world leaders and international representatives.
20. Eat Bulaga celebrates 30 years by giving out scholarships.
Instead of having a grand production for their milestone anniversary, the country's longest-running variety show decided to give 30 incoming high school students from all over the Philippines a full four-year scholarship together with a complete set of school supplies. The "Dabarkads" said that they hope that these kids would be inspired to work harder, in the same way that the show was inspired by them.
21. Dolphy launches his own foundation to provide educational assistance.
After decades of being hailed as the King of Comedy in the local entertainment industry, Rodolfo "Dolphy" Quizon, together with his son, Eric, and STI gave kids a reason to smile as he launched the Dolphy Aid para sa Pinoy Foundation, which aims to provide educational assistance to the children of Overseas Filipino Workers (OFWs).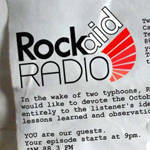 22. RockEd launches RockAid for Ondoy victims.
ADVERTISEMENT - CONTINUE READING BELOW
The socially-oriented RockEd group led by Gang Badoy became a helping hand in a time of crisis as radio station, Jam 88.3, was converted into a relief goods center. News updates, tips, and calls for donations filled the airwaves as volunteers stepped up to the plate to help out, proving that they weren't all lip-service by taking the lead when it really mattered.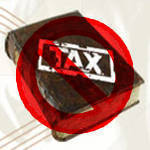 23. The Bureau of Customs' Book Tax gets trashed.
With the support of Makati Representative Teddy Boy Locsin Jr., the united voices of the book-reading public convinced Pres. Arroyo to reverse the Bureau of Customs' ruling that non-educational books are subject to tax.
24. Volunteers donate their time and money to help typhoon victims.
Maybe it wasn't a case of "Filipino resilience" as Conrado de Quiros eloquently wrote; maybe it was just the fact that people were happy to offer help that made the victims smile. People could have easily been apathetic and stayed in the comfort of their own homes, but the fact that the youth, their families, and even celebrities went out of their way to help out complete strangers shows a different side of the Filipino character: that which makes us willing to help out their fellowmen, no matter the cost.
ADVERTISEMENT - CONTINUE READING BELOW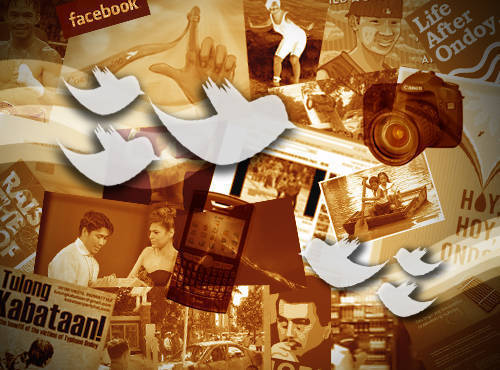 25. Netizens become the eyes and ears of the nation.
Bloggers and Twitter-folk took matters into their own hands and became vigilant modern-day field reporters. Many important news stories, updates, and scandals broke out on the 'Net in 2009, from blogger Ella's controversial impromptu warehouse exposé to live Ondoy feeds, and even Hayden Kho's "funny home movies." Sometimes, the public already knows the scoop and acts on it even before it's broadcast on the seven o'clock news.
Read the 25 Dubious Achievements of 2009.
Images courtesy of PEP (Manny Pacquiao), Mark Pimentel/PEP (Nonito Donaire), Engkwentro (Pepe Diokno), Yas Salanga/PEP (Eugene Domingo), Jocelyn Dimaculangan/PEP (Brilliante Mendoza), Monica Barretto for SPOT.ph (Cristeta Comerford), Noel Orsal/PEP (Charice Pempengco, Francis Magalona), Christian Yambing (Alexis Tioseco), Ernie Reyes (Corazon Aquino), Tik Tok Pilipinas (Lourd de Veyra)

Share this story with your friends!
---
Help us make Spot.ph better!
Take the short survey
Load More Stories