Tweets of the Week: Anne Curtis, Ruffa Gutierrez + more
Celebs rush to Anne Curtis' defense regarding her Boracay nip slip, Justin Timberlake's flight to Manila sends Twitterers abuzz, and Noynoy Aquino's staff accidentally tweets about a "stupid taxi" as Aquino.
�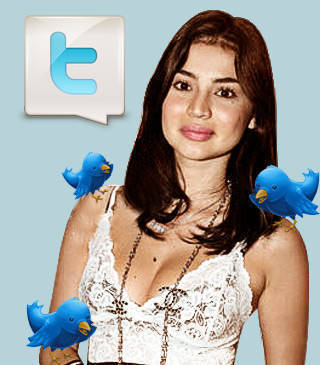 Anne Curtis
Anne Curtis, actress: Thank you everyone for defending and encouraging me with all your kind words. It means a lot. Thank you a million times over ♥
Mo Twister, TV and radio host: guys sorry, im not going to post the Ann Curtis nip slip on my blog. of course ive seen it, u can find it other places not mine. i like anne
Ruffa Gutierrez, TV host: My gosh please respect @annecurtissmith and help put a stop 2 the spreading of this lame Bora photo. Find more productive things to do k? :)
Tim Yap, TV host and eventologist: Confirmed: Jessica Biel (Justin Timberlake's girlfriend) is flying in with Justin Timberlake tomorrow 5am,PAL flight.JT just left LAX& is on his way to Guam,on his way here
KC Montero, TV and radio host: FYI, from what we know (we did book the tickets) at our station Justin is flying alone. Jessica did not make the plane.
Tim Yap: Breaking news: JT and Jessica Biel apparently had a fight, and Jessica Biel bailed out of the flight to Manila. Wow we are outscooping TMZ-
KC Montero: Clarification! We're bringing Justin in. No fight between Justin and Jessica. We just forgot to book an extra ticket for her awesome butt.
Tim Yap: As per Ruffa as per Angeli Pangilinan--JT is coming SOLO.No Jessica Biel.So good luck,girls!For JT stalkers,he'll be @World Trade Center l8r
ADVERTISEMENT - CONTINUE READING BELOW
Paolo Valenciano, musician and son of multi-awarded singer Gary Valenciano: justin timberlake and my parents are on the same flight. oh my goodness! justin is so lucky!!!!!! :D
Sarah Meier-Albano, model and radio host: Boss: "Sarah, keep Timbaland entertained okay?" S: *raises eyebrow* *side-eyes clown suit* *wraps fingers around harmonica in pocket*
Jonty Cruz, presidential candidate Noynoy Aquino's nephew: this isnt tito noy thank God! @noynoyaquino: won't be bringing a car to work na everyday! Stupid taxi who bumped my car! 5k down the drain!
Benigno "Noynoy" Aquino III, presidential candidate: Our apologies for the confusion the wrong tweet has caused. At hectic sorties, my staff conveys my message for me. Thank you.
Julius Babao, broadcaster: I was interviewed by SNN bec of that false Juday (Judy Ann Santos)"miscarriage" issue. Grabe na ang epekto ng twitter, it can really be used 4 evil purposes!
Artwork by Warren Espejo, photo by Noel Orsal of PEP.ph.
Load More Stories