No matter what the season, some spots in the city reportedly register high temperatures. These places are abuzz with people during the day, but it's been said that things get more romantic when the sun goes down. Based on actual eyewitness accounts, SPOT.ph lists, in no particular order, 10 make-out spots in the city.
Some places make mushy sense, others have left us wondering. Maybe some of the people we surveyed didn't want to give away their secret hot spots. Perhaps, they were too shy. In any case, check out this list and maybe you can help us find other popular spots for General Patronage-rated public displays of affection. By the way, this list is not, in any way, meant to encourage anyone to get purposely amorous in any of these locations. Metro Manila is our beat--but the mushy habits of Metro Manila residents is out of our jurisdiction. We use the term "make out" loosely in this article--it could refer to a whole range of sweet acts, from holding hands to kissing, to...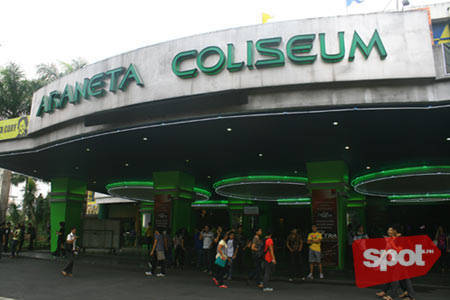 ARANETA COLISEUM
Nothing says "I love you so much that I want the rest of the world to see us together" better than when you give your date a playful smack on the lips, hold hands, or just sit closely together while you watch basketball games or concerts in this huge coliseum. Located at the Araneta Center in Cubao, Quezon City, the Big Dome first opened on March 16, 1960 and has a maximum crowd capacity of 25,000. Clearly, any public display of affection here is meant to make a statement--such as "We have nothing to hide" or "We're official." Couples have been spotted kissing (very cutely) during games.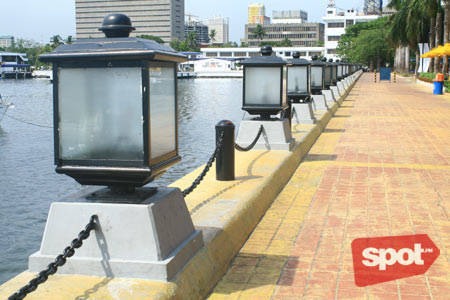 THE CULTURAL CENTER OF THE PHILIPPINES (CCP) COMPLEX
Watching thought-provoking performances probably puts couples in an exuberant mood. This may be the reason why some of them linger at the CCP Complex. To come down from the cultural high, they take a leisurely stroll in some parts of the 88-hectare area (or all of it if they have the time) and exchange mushy dialogue ("That postmodern play really reminds me that we should treasure our moments together, baby"). Though not necessarily required, smoochy pauses may occur.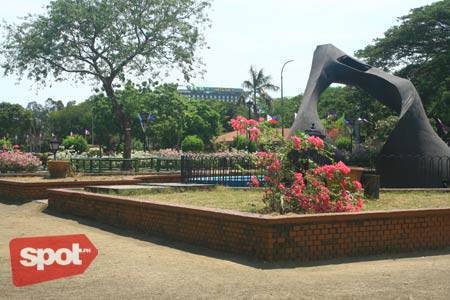 RIZAL PARK
Also known as the Luneta Park or simply Luneta, this historic spot in Manila has acquired a reputation as a make-out spot. At times, couples can be spotted cuddling while sitting on the grass. In fact, singer Rico J. Puno's version of "The Way We Were" contains this cheeky add-on intro: "Alaala, ng tayo'y mag-sweetheart pa. Namamasyal pa sa Luneta nang walang pera." This 58-hectare park is also a favorite spot for family picnics. Couples who seem to prefer a more romantic ambience are spotted at the park's Japanese or Chinese Gardens.
MANILA BAYWALK
This two-kilometer strip along the Manila Bay has all the elements of a movie-worthy romantic setting. Supposedly one of the best spots to watch the famous Manila Bay sunset, couples sit on the benches along the strip and pledge their undying love for each other as the sky turns into a multi-colored spectacle. In the movies, scenes like these are best sealed with a kiss. In fact, the walk was the site of the Lovapalooza, an event spearheaded by Close-Up wherein couples had to kiss simultaneously. The first kissing fest was held on February 13, 2004. That year, 5,347 couples smooched their way to a Guiness World Records spot.
NINOY AQUINO PARKS AND WILDLIFE
Being close to nature must drive some couples wild. This 80-hectare area is located along the Elliptical Road in Diliman, Quezon City. It's near the Quezon Memorial Circle. The place boasts of some caged animals (such as a hornbill, a heron, and a peacock), a playground, a man-made lagoon, and promenades.
MARIKINA RIVERBANKS PARK
Dubbed as one of the best running spots in the city, this 220-hectare area is a sports and recreational park seems like a perfect place for sporty lovers. We imagine post-running smooches in one of the "heart-topped" gazebos--never mind if it bears another couple's initials (MCF and BF are Marides Carlos-Fernando and hubby Bayani Fernando, both former mayors of Marikina City).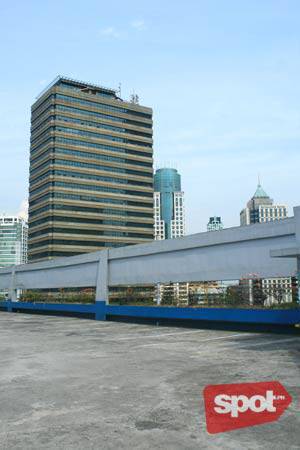 ROOFTOP PARKING LOTS OF CERTAIN PUBLIC SPACES
What is it about rooftop parking lots? The combination of the high altitude and the coziness of a parked car probably triggers a person's need to live a little dangerously. Not that anything bad can happen to you in this sort of location. Aside from being caught in the middle of a liplocking session by the security guard, that is, or the occasional bruising from being in many a "shaking" parked car reportedly seen by fellow motorists parking or retrieving their cars. Oh, and if the rooftop is full and only indoor parking is available, it would be best for lovers to turn off their cars' engines in order to avoid these three lethal words: Carbon Monoxide Poisoning.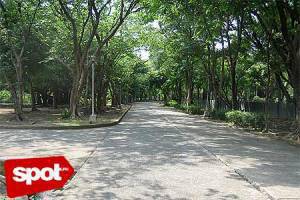 NAYONG PILIPINO
This out-of-the-way 18.2-hectare location in Pasay City was conceptualized as a "theme park featuring a miniature version of the Philippines and its culture." Though it's no longer got the ready-for-tourists look today, the park still has its own brand of "forest-y" charm. Adventurous couples who seem like they can rough it enjoy frolicking in this park. Witnesses say that just before the security guards do their final check here at 6 p.m., couples scamper to hide behind the trees and bushes, because after the guards leave they're free to do whatever they want.
TIENDESITAS
The retail therapy haven along C5 Road probably inspires couples to be affectionate in plain sight. The strip facing C5 is where some couples allegedly get mushy. We have to admit, though, that this make-out spot pick has us scratching our heads in wonder. But a nighttime frequenter reports action-packed sightings, "usually in the gazebos shaped like horse-drawn carts or calesas facing C5, or on the wooden benches at the exhibit halls and between the pasilyos when there's no tiangge or exhibit going on, when the lights are out at night."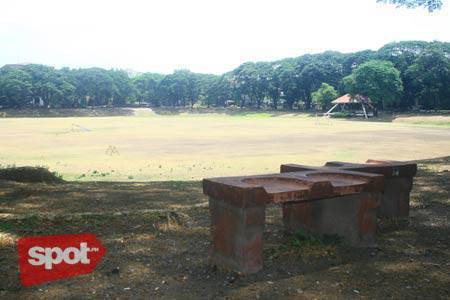 UNIVERSITY OF THE PHILIPPINES (UP) SUNKEN GARDEN
As the saying goes, "All work and no play makes Juan or Juana a dull kid." This five-hectare garden (a vast grassy lot surrounded by trees), located inside the University of the Philippines' Diliman, Quezon City campus has kept its reputation as a make-out spot despite the presence of security guards and their flashlights at night. A UP student, who refused to be named, said, "Couples sit on the benches around the Sunken Garden at sundown. When it's dark, they move to the center of the garden." We give that student a grade of "1" for the info. It is also alleged that many mornings after have bore witness to used condoms strewn all over this grassy lovers' paradise-- good news because it's proof of the practice of safe sex on campus premises, and perhaps bad news because of, well, littering violations.
SPOT.ph wants to know: Know of any other Manila make-out hotspots not on this list?
Photos by Kevin Sandiego, except Nayong Pilipino.

Share this story with your friends!
---
Help us make Spot.ph better!
Take the short survey
Load More Stories