50 More Things to Do in Manila: Part 3
Last year's hot list is back with even more choices!
SPOT.ph continues listing cool things to do in Manila you may not know about. Check out Part 1 and Part 2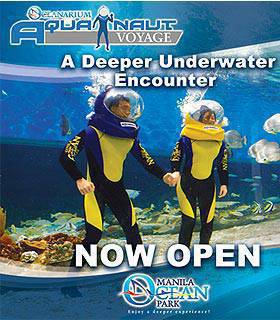 30. Walk underwater.

Take a walk on the wild side--the underwater wild, that is. With Manila Ocean Park's new Aquanaut Voyage, you can take a 10-minute walk amidst hundreds of species of fish surrounding you inside one of the oceanarium's aquariums accompanied by two guides. There's no need for scuba diving training, and they'll provide all the equipment you need. Just bring P995 for the Aquanaut Voyage fee, aside from the P400 entrance fee.

The Manila Ocean Park is located behind the Quirino Grandstand at Luneta, Manila. Call 567-7777. The Aquanaut Voyage is open Monday to Tuesday (10 a.m. to 7 p.m.), Wednesday to Friday (10 a.m. to 8:30 p.m.), and Saturday to Sunday (9 a.m. to 8:30 p.m.).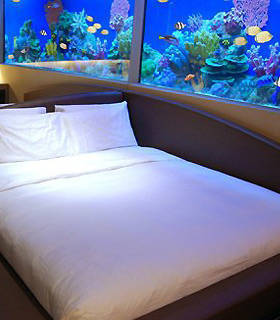 29. Literally sleep with the fish.

If the Aquanaut Voyage leaves you wanting more, try sleeping under the sea at Hotel H2O beside Manila Ocean Park. "A string of about 70 rooms [have] a whole aquarium as a wall--yes, schools of fish swimming 24 hours, watching you sleep, watch TV, or engage in other (ahem) playful activities," writes SPOT.ph blogger JJ Yulo in his blog The Eat Log. Choose from three types of rooms with aquarium walls: the standard Aqua Room, the larger Aqua Classic that has a sofa bed, and the Aqua Supreme that has double the aquarium length compared to the Aqua Room plus a bath tub. Rooms facing the Manila Bay, and the Aquatica and Quirino Grandstand are available as well. Book your stay online.

Hotel H2O is behind the Quirino Grandstand at Luneta, Manila. Call 238-6100.


ADVERTISEMENT - CONTINUE READING BELOW
visit their website.

Lazer Xtreme is at 2/F Alabang Town Center, Zapote Road, Muntinlupa City. Call 403-9073 or 09178LAZERX (0917-8529379). Lazer Xtreme is open from 11 a.m. to 9 p.m. on weekdays and 11 a.m. to 10 p.m. on weekends. Make reservations if you plan to go on a weekend.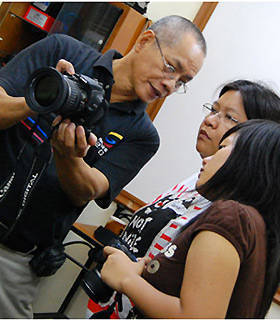 27. Get picture-perfect.

Learn the art of the lens at the monthly photography workshops of the 23-year-old Federation of Philippine Photographers Foundation (FPFF). Conducted all year round, the workshops vary from basic and advanced photography to food and wedding photography. FPFF also offers classes on international cruise ship photography, black and white photography, and digital darkroom, among others. Even if you're not exactly a beginner, you are advised to take the basic workshop before taking the other courses. The five-day basic workshop starts at P4,200 and students get to practice at Fort Santiago. For more details, check out their website.

The office of the Federation of Philippine Photographers Foundation is at Room 302A EMII Bldg., A. Soriano cor. Cabildo Streets, Intramuros, Manila. Call 528-0371.
ADVERTISEMENT - CONTINUE READING BELOW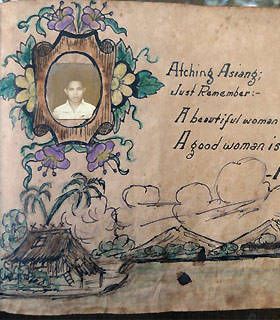 26. Take a gastronomic journey into the past.

Stepping inside Adarna Food & Culture is like traveling back to your great-grand-lola's time when she was young and giddy. Peruse memorabilia on display like old komiks, faded portraits of stars and carnival queens, long playing records and old phonographs, and even a period sari-sari store replica you may raid for free. There's also a 1936 autograph book of amusing love notes and earnest "dedications" that can send you into a fit of bashful giggles.

Browse through Adarna's menu and you'll think historian Ambeth Ocampo wrote it--snippets of history accompany dish descriptions, along with the ingredients and cooking methods used. For instance, kare-kare is said to be a favorite of the Katipunan revolutionary Dr. Pio Valenzuela, while the pamplina dates all the way back to the Galleon trade era. From time to time, Adarna holds events suited to the restaurant's vintage Filipino vibe like the Tertulia, where guests come in Filipiniana and read love letters aloud.

Adarna Food & Culture is at 119 Kalayaan Avenue, Diliman District, Quezon City. Call 926-8712.
ADVERTISEMENT - CONTINUE READING BELOW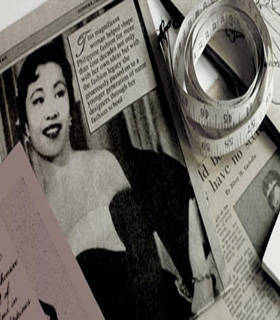 25. Study fashion where the masters went--at your own time and pace.

Follow the fashionable footsteps of the late Joe Salazar, Cesar Gaupo and Oskar Peralta the Slim's Fashion & Arts School, the 50-year-old school founded by iconic couturier Salvacion Lim "Slim" Higgins and sister Purificacion. Regular courses you can start anytime are Fashion Design (introductory and advanced) for P39,000 and Dressmaking/Pattern Making (introductory, secondary and advanced) for P37,000. Both can be completed within six to eight months.

Slim's Fashion & Arts School is at 2/F 2310 Chino Roces Avenue (formerly Pasong Tamo, across Makati Cinema Square), Makati City. Their PLDT lines are temporarily unavailable so call 0917-5390503 or email inquiries@slimsfashion.com.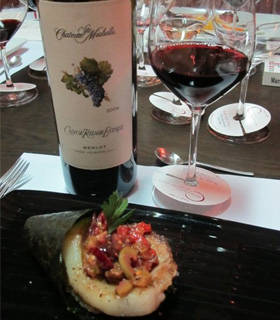 24. Enjoy a wine-and-food pairing steal at Purple Feet.

At least once a month, members of Wine Depot's mailing list are treated to a discounted four-course meal paired with wines at the restaurant inside Wine Depot, Purple Feet. In June, Wine Depot featured Chateau Ste. Michelle wines and Castello Banfi wines on separate occasions, both for P950 (down from a retail price of P3,000). To be part of Wine Depot's mailing list, click here.

Purple Feet is at 217 Nicanor Garcia St., Bel Air Village, Makati City. Call 897-3220.
ADVERTISEMENT - CONTINUE READING BELOW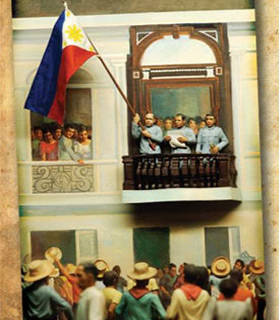 23. Relive your childhood school field trips to the Ayala Museum.

If you grew up in Manila, chances are the Ayala Museum was a common school bus stop in your elementary years--the place where you probably first learned the definition of "diorama." They're still there, now updated with even more 3-D scenes from our ever-changing history: The Diorama Experience now has 60 three-dimensional representations of the Philippines' historical scenes dating back to 6,000 B.C. Or check out Gold of Ancestors, over a thousand pieces of 15th to 18th century artifacts found in the Philippines, or Maritime Vessels, a gallery of miniature boats from the past. Or go on a guided tour of the entire museum. Pay P225 for adults, P125 if you're a student, child or senior citizen.
The Ayala Museum is at Makati Avenue corner De La Rosa Street, Greenbelt, Makati City. Call 757-7117.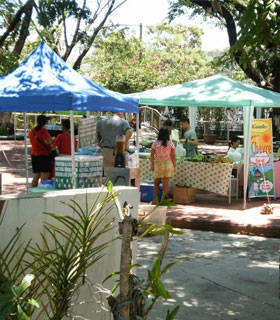 22. Buy organic in the far south.

The Salcedo and Legazpi weekend markets at Makati City aren't the only ones in town--there's also the BF Homes Saturday Organic Market at Paranaque City. Every Saturday from 7 a.m. to 2 p.m., the Pavilion Open Park at BF Homes transforms into a marketplace filled with organic food and products like Human Nature, plus non-organic goods too.

The BF Homes Saturday Organic Market is at the Pavilion Open Park, Pilar Banzon St., Phase One, BF Homes, Parañaque City.
ADVERTISEMENT - CONTINUE READING BELOW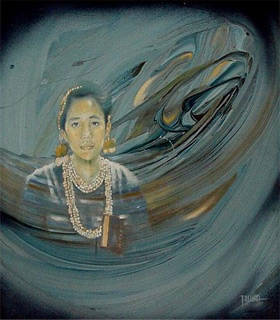 21. Unleash your inner Picasso any time of the year.

Always missing the first day of art workshops? At the L.A. Workshop, begin studying drawing techniques, landscape, portraiture and still life from Artland Gallery's Ted and Cecile Luna at any time of the year. Ted teaches students eight years old and above, while Cecile teaches kids seven and below. The two-hour sessions are every Wednesday (3 p.m. to 5 p.m.) and Saturday (10 a.m. to 12 p.m.). A registration fee of P3,400, exclusive of materials, is good for eight sessions.

The L.A. Workshop is at 66 G. Puyat St., B.F. Homes, Phase 1, Paranaque City. Call 807-7624, 842-5200, 0927-9856148 or e-mail artlandph@gmail.com.
Check out "50 Things to Do in Manila" Part 1 to Part 5.
To read 50 More Things to Do in Manila: Part 1, click here.
To read 50 More Things to Do in Manila: Part 2, click here.
To read 50 More Things to Do in Manila: Part 4, click here.
ADVERTISEMENT - CONTINUE READING BELOW
To read 50 More Things to Do in Manila: Part 5, click here.
FPFF photo from their website, Wine Depot photo from their website, BF Homes Saturday Organic Market's photo from go4organic's Facebook, Slim's photo from their website, L.A. Workshop's photo from Artland's
Load More Stories