50 More Things to Do in Manila: Part 5
Transform into Darna, bird-spy, play underwater hockey, try Krav Maga, and more.
SPOT.ph brings you the last of our five-part list on cool things to do in Manila you may not have heard about yet. Also check out Part 1, Part 2, Part 3 and Part 4 of our 50 More Things to Do in Manila series.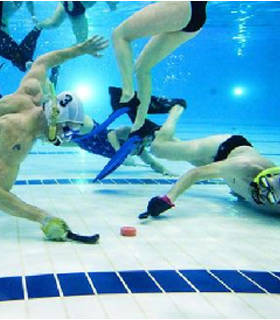 10. Play underwater hockey.
Bored with the same old water sports? Try this one. At the bottom of a swimming pool, two teams of six compete in guiding a three-pound lead puck using a foot-long stick towards an untended metal goal--all while holding their breath. Each player is armed only with a mask, a protective glove, a snorkel, fins, ear guards and headgear. Knowing how to swim is an advantage but not a necessity; the Philippine Underwater Hockey Confederation (PUHC) website says, "You just have to be comfortable in the water." Game schedules and venues depend on the availability and cleanliness of pools in the city, so contact PUHC at 928-3899 or 637-8953.  

Call PUHC at 928-3899 or 637-8953.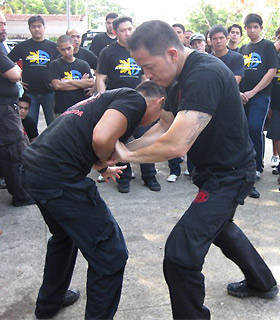 9. Stay safe, get buff through Krav Maga.

Defend yourself through Krav Maga, a form of hybrid martial arts developed in Israel that focuses on real-life methods of self-defense and hand-to-hand combat situations. Krav Maga, meaning "contact combat," also teaches participants how to get creative and turn whatever objects are available into weapons. Anybody aged 11 and up can join Krav Maga Philippines' regular classes from Monday to Friday (7:30 p.m. to 9 p.m.) and Saturday (1 p.m. to 2:30 p.m.). Kids four to 10 years old can join the Monday, Wednesday and Friday (1:30 p.m. to 2:30 p.m.) classes. Rates start at P2,000 (four sessions per month) and go up to P4,000 (unlimited number of sessions per month). Those looking to tone and slim down in a shorter amount of time can try the kettlebell training which engages multiple muscles at once. Krav Maga Philippines also has upcoming special sessions: Tactical Self-Defense for Women on August 14, Knife and Gun Seminar on August 28, and Defense from Non-Frontal Gun Threats on September 18.
Krav Maga Philippines is at #20 Asuncion Badminton Center Bldg., E. Maclang St. cor P. Guevarra St., San Juan City; and PGAA Warehouse 10 (beside Toyota Alabang), Alabang Zapote Rd., Muntinlupa City. Call 726-5021 or 723-6053.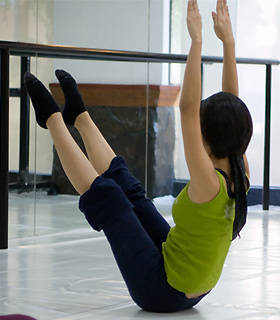 8. Study the art of dance, music, film and painting in a fresh creative hub.

Where can you learn from representatives of Ballet Philippines, Tanghalang Pilipino and the Philippine Madrigal Singers all in one place? The one-year-old Arts in the City is home to classes taught by the trio and more professionals from the creative community. The classes for 2010 include basic cinematography (Juan Lorenzo"Pao" Orendain III), scriptwriting (Armando "Bing" Y. Lao), directing (Carlitos Siguion-Reyna), painting, baby ballet, pre-beginners ballet, ladies ballet, modern ballet, hip-hop for kids, hip-hop for teens and adults, Latin jazz, voice lessons, and piano, guitar, violin and drum lessons. Fees start at 1,600 and all courses are subject to a P500 registration fee. Click here for the complete schedule.

Arts in the City is at FVR Park, 26th Street, Bonifacio Arts Center, Taguig. Call 889-3028, 346-3684, 399-2211, or 0906-3784924. Email artsinthecity.info@gmail.com or lush.enverga@gmail.com.
ADVERTISEMENT - CONTINUE READING BELOW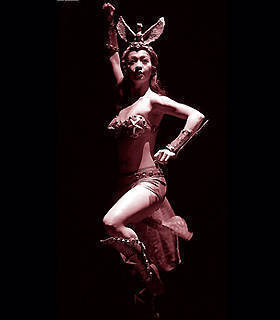 7. Transform into a superhero--or a National Hero--at your next costume party.

Enough with chucking the dress code and insisting you're Extra No. 26--be iconic at your next costume party. The Cultural Center of the Philippines rents out over 100,000 costumes and props originally used by theater company Tanghalang Pilipino. Be Jose Rizal, Darna, Dracula, Superman, Cleopatra and more. Just submit a letter of request at least one week before you use the costume. For more details, call 832-1125 local 1423 or 1424.

The Production Design Center is at the Cultural Center of the Philippines, CCP Complex, Roxas Blvd., Manila. Call 832-1125 local 1423 or 1424.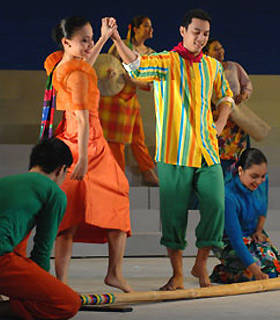 6. Remember your roots through dance.

Celebrate the Filipino heritage and watch performances by the Bayanihan Dance Company, the country's national folk dance troupe. For only P100, catch Bayanihan at the Philippine Women's University every month (next shows are on August 6 and September 3) and get a free tour of the Art Gallery and Museum of Costumes and Folk Arts. The troupe's next season production is on September 17 and 18 at the Cultural Center of the Philippines. Bayanihan will also be part of Fiesta Folkloriada International Festival 2010 on December 18 at the CCP.

To reserve tickets, call 524-6285, 525-1685, or 5268421 loc. 206 or 120.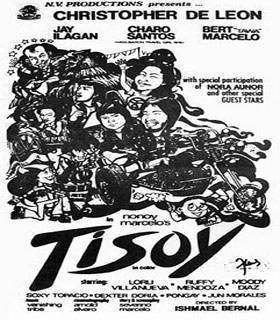 5. Watch a movie for free in Carlos Celdran's former living room.

The Living Room, the living-room-cum-art-space of famous Manila tour guide Carlos Celdran's North Syquia Apartment in Malate, houses free film showings once a month. The "first of many random film showings," as Celdran put it, was cartoonist Nonoy Marcelo's Tisoy screened on July 15. To be updated on the next film showing, subscribe to Carlos Celdran's blog, text 0920-9092021 or email celdrantours@hotmail.com.

The Living Room is at #24 North Syquia Apartment, 1991 M.H. del Pilar, Malate, Manila. Email celdrantours@hotmail.com.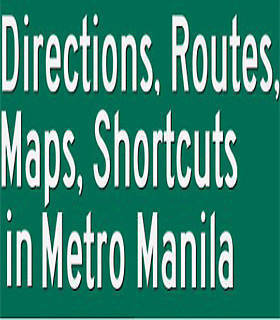 4. Never get lost in Manila again!

If you were born without a sense of direction, this website is for you-- more so since Manila isn't exactly the most street-sign-(what street signs?) friendly city around. MetroManilaDirections.com is a motherlode of commuter knowledge, containing detailed directions, landmarks, maps, public utility vehicle routes and terminals, and taxi pick-up services. If you can't find what you're looking for in the website, ask MMD. They claim to respond "really fast" and so far, they have replied to every inquiry within 24 hours.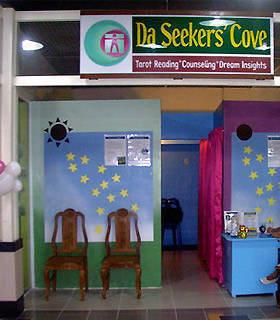 3. Sneak a peek into your future at your next house party.

Treat your party guests to counseling on romantic, familial and financial matters through tarot card reading. Da Seekers' Cove offers tarot reading party packages for P5,000 per three hours. If you prefer a more in-depth session, try their one-on-one personal consultations that involve counseling and tarot reading for P1,500 per hour, or the Dream Insights session at P1,500 per hour.

Da Seekers' Cove is at 4/F Robinsons Galleria, EDSA cor. Ortigas Avenue, Quezon City; and 2/F Expansion Wing, Alabang Town Center, Alabang, Muntinlupa City. Call 637-1286.
ADVERTISEMENT - CONTINUE READING BELOW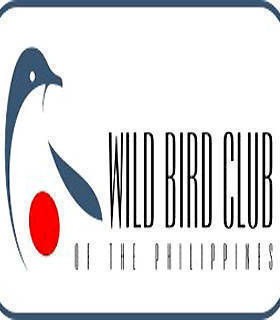 2. The early bird catches the, uh, bird.

Or the sight of one, at least. Bird-watch early in the morning or late in the afternoon right in the city! Wild Bird Club of the Philippines president Mike Lu named in this Inquirer.net article he top five birding sites in Metro Manila: the National Institute of Geological Sciences at the University of the Philippines Diliman, the Manila Film Center in Pasay City, the American War Memorial in Taguig, the Hagonoy Pumping Station in Taguig and the Tambo Mudflats in Parañaque City. To join the free WBCP guided bird-watching trips, email Lu at myckle224@yahoo.com. Wear long pants and rubber shoes or hiking shoes, and bring a cap or umbrella, snacks and drinks. If you don't have a binocular, the WBCP rents out pairs at P50 each.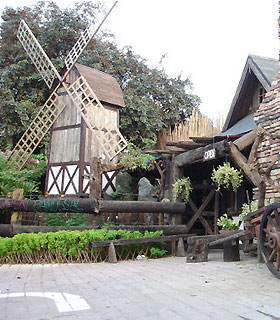 1. Play with giant chess pieces and munch on 1950s-style pan de sal.

Cozy up at the charming Pan de Amerikana in Marikina that has novel wooden fixtures like a windmill, a kalesa and a wheelbarrow. Make time fly while waiting for your order by requesting for chess pieces you can play with on the dining tables that double as chess boards. Or battle it out using the almost-four-feet-tall chess pieces at the restaurant's center plaza. Pan de Amerikana claims it serves authentic 1950s-style pan de sal (P5.50 per piece) so make sure you grab some. Pan de Amerikana's bread assortment are also available in the Makati, San Juan and Quezon City branches but only the Marikina branch offers viands like the bestseller Ilocano longganisa, and houses the chess centerpieces.

Pan de Amerikana is at 92 Ordonez St., Concepcion Dos, Marikina. Call 475-2398.


Check out "50 Things to Do in Manila" Part 1 to Part 5.
To read 50 More Things to Do in Manila: Part 1, click here.
To read 50 More Things to Do in Manila: Part 2, click here.
To read 50 More Things to Do in Manila: Part 3, click here.
To read 50 More Things to Do in Manila: Part 4, click here.
Photos from Krav Maga Philippines, Arts in the City, Carlos Celdran's blog, Cultural Center of the Philippines, Bayanihan Dance Company, Metro Manila Directions, Da Seekers' Cove, Pan de Amerikana and the Philippine Underwater Hockey Confederation.



Load More Stories