Top 10 Kiddie-Friendly Restaurants in Manila
Fret not - taking the kids out to eat is a cinch at these spots, where kids are king.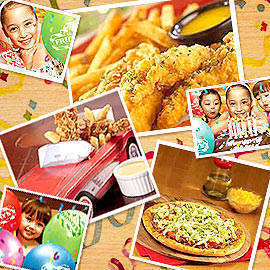 When dining out with kids, it takes more than just dessert to keep hyper and hungry children happy. Impatient servers and limited child-enticing dishes on the menu just won't do while a fun ambience, friendly servers, a kid-approved menu, the occasional freebie plus menu options for the adults all come into play when deciding on the next family meal destination. Check out these Mom-, Dad- and kid-approved spots for the next kiddie day-out: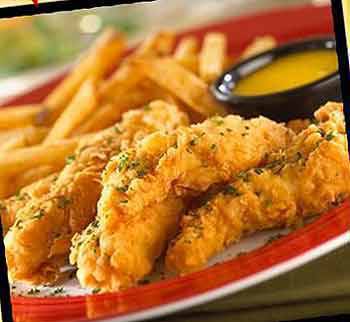 ADVERTISEMENT - CONTINUE READING BELOW

1. T.G.I. Friday's
Click here to see a listing of T.G.I. Friday's branches.

Kid-approved meals: Kids Fingers (P180); Burger (P205); Pizza (Pepperoni at P195); Quesadilla (P235); Spaghetti (P195); Alfredo (P225); Baby Back Ribs (P325); Steak (P335); Shrimp Popcorn (P265); Hotdog Sandwich (P145); Uncle Sam Fried Chicken (P235)

Thumbs-up for: Known for huge American-sized servings, the big burgers, fries and monster desserts at T.G.I. Friday's  never fails to make kids happy. The laid-back and fun vibe also provides a casual backdrop for family meals. Curio and memorabilia are displayed around the dining area and provides visual distraction for the kids while the eager servers, often wearing colorful headpieces, know how to entertain fussy youngsters with drawing sheets and crayons. Birthdays also never go unnoticed at T.G. I. Friday's where the servers automatically perform a number and bring out a free cake at the slightest hint of a celebration.

Aside from the free balloon that kids get to take home, T.G. I. Friday's also has the occasional "Kids Eat for Free" promo at select branches.


CONTINUE READING BELOW
Recommended Videos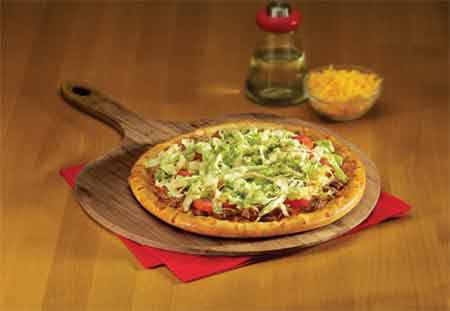 2. California Pizza Kitchen
Address: 2nd Level, Shangri-la Plaza Mall (687-7841); Ground Floor, Glorietta 3, Ayala Center (893-9898); 3rd Level M3 TriNoma Mall, EDSA cor. North Ave., Quezon City (901-3881); Ground Level, Greenhills Promenade, San Juan (725-7377); Corte de las Palmas, Alabang Town Center (850-5771); 2/F Archaeology Wing, Powerplant Mall, Rockwell (895-3447, 895-5250); 2nd Level Greenbelt 5, Ayala Center (401-7160)

Kid-approved meals: Pizzas (start at P135); Curly Mac n' Cheese (P375); Crispy Chicken (P240); CPKids meal for 10 years old and below includes your choice of pizza, pasta or chicken with Minute Maid, Gatorade, milk, chocolate milk or soda (with free refills on the soda); The CPKids Meal is also served with fresh fruits, brownies and M&M's sundae.

Thumbs-up for: CPK knows how to keep kids happy - from the activity sheets while waiting for their meals to serving food that they actually like such as pizza and Mac n' Cheese. The CPKids Meal also serves the drinks in tumblers, which the kids can tote home if they don't finish the drink.

Children can also join CPKids, which allows them access to weekend activities such as summer art workshops, Easter festivities and receive a gift on their birthday.


ADVERTISEMENT - CONTINUE READING BELOW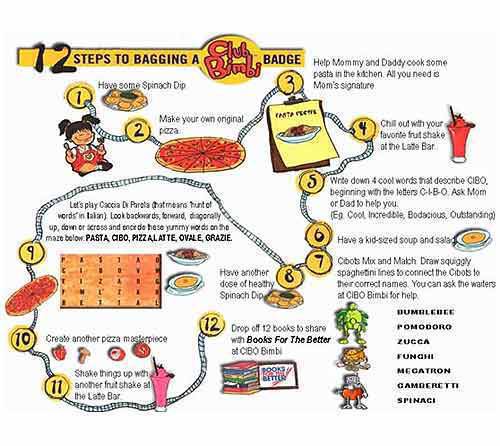 3. Cibo Bimbi
Address: 3rd Floor Power Plant Mall, Rockwell, Makati City (897-1177)

Kid-approved meals: Kid-sized pasta dishes (starts at P88); pizza by design with your choice of toppings; All of Cibo's pasta dishes may also be ordered in bimbi kid-sized portions.

Thumbs-up for: The kid-friendly version of the local Italian food chain Cibo, Cibo Bimbi has become a magnet for families with hungry kids. Complimentary potato chips and mayo dip are served while waiting for fun-sized comfort food favorites: pasta, pizzas and paninis. Crayons and drawing paper are also given out to kids to keep them busy or they can saunter over to the nearby Kidz Station and the Lego Build City, which are just a few yards away.

Membership to Club Bimbi also entitles the children to freebies and membership begins when the kids complete fun steps like making your own pizza or by dropping off books to share with Books for the Better. Perks include a free food item from Cibo Bimbi upon presenting their Club Bimbi card and they get special tokens whenever they dine at any Cibo store. Members also get a special gift on their second visit within the same month with a minimum purchase of P500.
ADVERTISEMENT - CONTINUE READING BELOW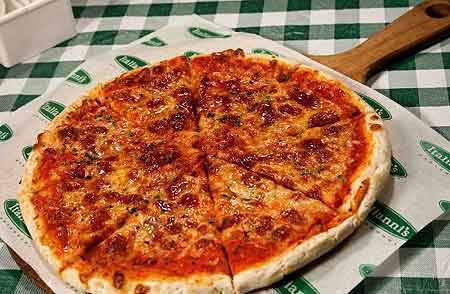 4. Italianni's
Click here to see a listing of Italianni's branches.

Kid-approved meals: create your own pizza (P195); Kiddie Mac n' Cheese (P195); Chicken popcorn (P225); Kiddie Pasta and Chicken Popcorn (P220)

Thumbs-up for: A perfect spot for kids who like getting their way when it comes to food, young ones can choose the pizza toppings before it goes into the oven. The Bonifacio High Street branch also offers a "Kids eat for free" promo on weekends, where children 10 years old and below may get one dish from the kids menu for free (a maximum of three kids per table).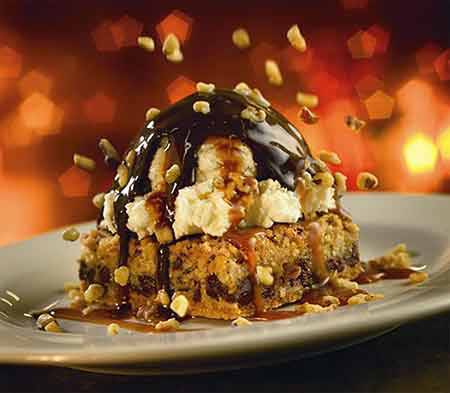 ADVERTISEMENT - CONTINUE READING BELOW

5. Chili's
Address: 199 Tomas Morato Ave. cor. Scout Fernandez, Quezon City (372-5007, 375-5017); 26 Missouri St. corner Nevada St., Northeast Greenhills, San Juan (727-2959)
1st Level Greenbelt 1, Paseo de Roxas cor. Legaspi St., Legaspi Village, Makati City (729-3022, 729-2862)

Kid-approved meals: Little Chicken Crispers and Spaghetti (P195); Little Chicken Crispers and Fries (P150); Little Mouth Burger & Fries (P180); Corn Doggy Dogg and Fries (P120); Kids shake (P95) and I-Scream Float (P80)

Thumbs-up for: The vibe at Chili's is easy-going and casual, perfect for families with young kids in tow. Spicy food need not be a problem at Chili's, the items on the kiddie menu are not as spicy as the other dishes with favorites such as spaghetti, corn dogs and chicken crispers. Desserts are also total eye-candy and the huge servings may be shared with the whole family.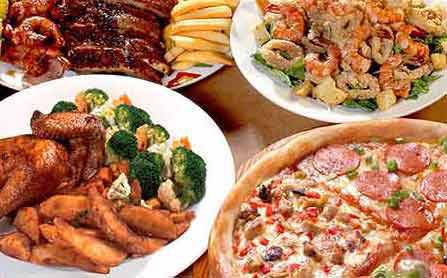 6. Burgoo
Click here to see a listing of Burgoo branches.

Kid-approved meals: Spaghetti (P95); Chicken tender fries (P125) and the Mini Humbergoo (P125)

Thumbs-up for: Burgoo obviously caters to children - with the bright and friendly vibe, the usual crayons and drawing paper handed out to keep boredom at bay and familiar food that kids can easily order off the main menu. The generous plates at Burgoo make it an ideal family spot and kids can even share Mom and Dad's favorite dishes. But the kiddie menu,  served in smaller proportions, are also big favorites: chicken tender fries and Burgoo's Mini Humbergoo for kids.

Kids can also fill out a form to join the Burgoo Kiddie Club and membership entitles them to one free meal from the kiddie menu when they order atleast one main entree on the next visit.


ADVERTISEMENT - CONTINUE READING BELOW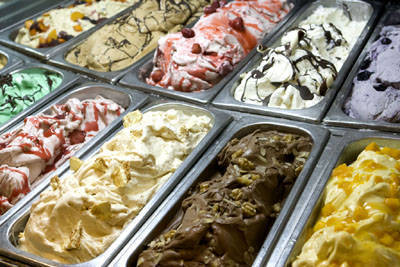 7. Amici
Click here to see a list of Amici branches.

Kid-approved meals: Pizzas (Ham & Cheese at P140, cheese at P140 and all meat pizza at P160); Pasta (Mac & Cheese at P130 and Spaghetti with Meatballs at P140)

Thumbs-up for: What Amici lacks in grand restaurant trappings makes up for in the affordable pizzas and pasta dishes that kids like. Served fast-food style in a casual, unpretentious setting, the large-sized pizzas are big enough to share and the kids menu includes Mac & Cheese and Spaghetti and Meatballs.

The Tomas Morato and Greenhills branches also house Cara Mia Gelateria where the kids can choose their own desserts from their selection of cakes, pastries and gelato.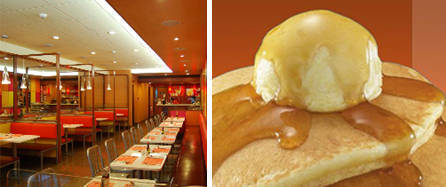 8. Pancake House
Click here to see a list of Pancake House branches.

Kid-approved meals: Children's Classic spaghetti at P90; Small Soldiers (plain pancakes at P85, pancakes with fruits with your choice of blueberry or mangoes at P89, and with chocolate-coated candies at P98); Pan Chicken (2 pieces at P152, 3 pieces at P189)

Thumbs-up for: The unfussy interiors and straightforward comfort food makes Pancake House a favorite family pit stop and one can never go wrong with pancakes which may be ordered as a meal or dessert for the kids. But there's more than just fluffy pancakes for the kids (and the adults) at this joint. The kids menu extends to chicken meals, the classic spaghetti, and smaller-sized pancakes served with fruits.


ADVERTISEMENT - CONTINUE READING BELOW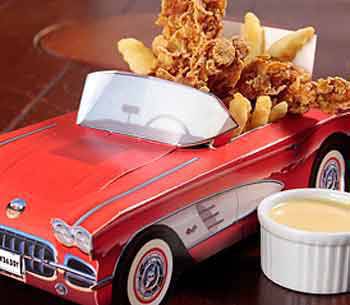 9. Clawdaddy's
Address: 6th Level Shangri-la Mall EDSA cor. Shaw Blvd., Mandaluyong City (636-5679); B6 Fort Bonifacio High Street, Taguig (856-4785)

Kid-approved meals: Clawdaddy's Chicken Fingers (P234); Pizza and Chicken P295; Barbeque and Spaghetti (P321)

Thumbs-up for: Kids get their own menu selection at Clawdaddy's: Clawdaddy's Chicken Fingers, Pizza and Chicken and the Barbeque and Spaghetti. The Clawdaddy s Chicken Fingers, a big child-pleaser, is served in a paper car that makes eating more fun. Dessert choices also include yummy treats such as the Peanut Butter and Choco Temptation and the Mississippi Mud Cake.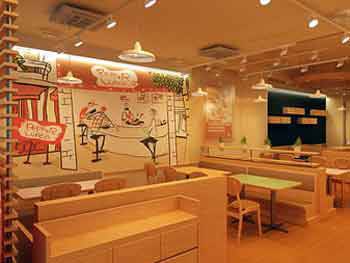 ADVERTISEMENT - CONTINUE READING BELOW
10. Pepper Lunch
Address: 2F Greenbelt 5, Makati City (482-4319); Garden Court Level (Lower Basement), Shangri-la Edsa Mall, Shaw Boulevard corner EDSA Mandaluyong City; 2nd Floor, Corte de Las Palmas, Alabang Town Center Muntinlupa (556-8498); Concourse Level, Powerplant Mall, Rockwell Makati City (895-6185)

Kid-approved meals: Beef Pepper Rice (P198); Chicken Pepper Rice (P198)

Thumbs-up for: Kids just love being able to "cook" their own food, and at Pepper Lunch, they can do just that. Simple and fun, they can cook their own meals by mixing it all up in the iron plate it is served in, adding Pepper Lunch's special sauces and slathering on the signature brown pepper butter on the meat. Big favorites include the Beef Pepper Rice and Chicken Pepper Rice, with dessert choices such as the Molten Milk Chocolate Cake and soft ice cream.
Photographs from fridays.com.ph, California Pizza Kitchen, Italianni's Facebook account, Chili's, burgoo.ph, pancakehouse.com.ph and dj-itsumo.com (Pancake House), redcrabonline.com (Clawdaddy's) and pepperlunch.com.ph.
Share this story with your friends!
---
Help us make Spot.ph better!
Take the short survey
Load More Stories