Top 10 Prettiest Pinay Politicians
Time for brainless entertainment once more! SPOT.ph comes face to face with 10 "face value"-blessed politicians.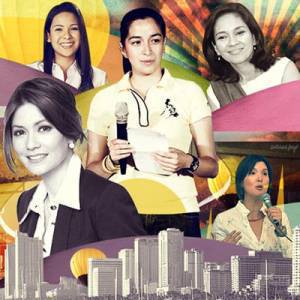 Call it superficial or shallow, but admit it, pretty girls always have an edge--especially in these looks-crazy islands called The Philippines. Chucking ideology, achievements, work records, and such, SPOT.ph lists the 10 Pinay politicians--both active and inactive--who have "face value." It's time for brainless entertainment once more. (By the way, we've purposely excluded artistas-turned-politicians for obvious reasons.)
Loren Legarda looks luminous in white.
10. LOREN LEGARDA
Though she's been vilified for her political moves, you have to admit that Legarda makes 50 look damn good. The senator, who appeared in TV ads when she was younger, radiates a classy cougar vibe that's best appreciated when you're standing close to her. She's looks luminous on TV--especially when she's wearing white--but she's hot in person. It's hard to picture her as the mother of two young men, her sons Lance and Lean.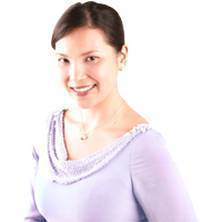 ADVERTISEMENT - CONTINUE READING BELOW
9. FATIMA ALIAH DIMAPORO
The congresswoman of Lanao del Norte's second district could be mistaken for a beauty queen. Statuesque and with a golden tan, she could easily have taken home a beauty title. The comely charmer belongs to the Dimaporo clan, tagged as the most powerful political family is Lanao del Norte.
We're bowled over by Emmeline Aglipay's radiant smile at 0:02 to 0:03.
She is a representative of the Democratic Independent Workers Association (DIWA) party-list. Petite and with an elegantly elfin face, the congresswoman has a sweet smile that could light up a room. It's a pity she didn't get more solo shots in DIWA's campaign ad.
CONTINUE READING BELOW
Recommended Videos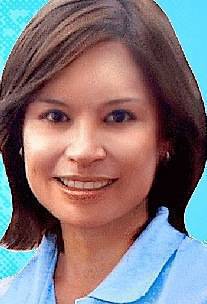 This Cebuana congresswoman is always ready for her close-up.
7. RACHEL MARGUERITE "CUTIE" DEL MAR
The congresswoman of Cebu's first district has the face of an angel, good enough for beauty shots and close-ups. In fact, she's had hosting stints in shows like One Morning (broadcast on government channels NBN-4, RPN-9, and IBC-13), as well as She Said, She Said on Destiny Cable.   This cutie should always wear her hair down, as photos with her hair up don't do her justice.
ADVERTISEMENT - CONTINUE READING BELOW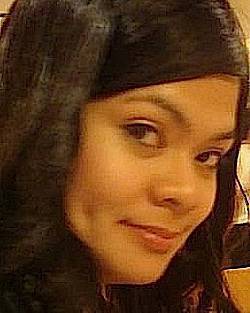 Who can resist this gorgeous face?
This Kalinga party-list representative is the prettier Asian version of Reese Witherspoon. Her expressive eyes, dimples, and fabulous hair are her best assets. At 26, this cutie is the youngest member of the 15th Philippine Congress.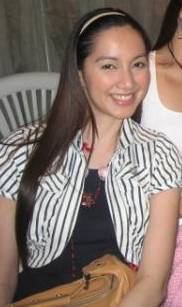 She's got showbiz genes.
ADVERTISEMENT - CONTINUE READING BELOW
5. JANNAH EJERCITO
She is one of the councilors of San Juan City's second district. She is the daughter of movie producer Jessie Ejercito, former President Joseph Estrada's brother. At 33, she can still pass for a colegiala--what with her svelte figure and mestiza features.
Darlene Custodio campaigns for Satur Ocampo.
As the current mayor of General Santos City, this petite cutie--who had also served as the congresswoman of South Cotabato's first district--charms her public with her feisty ways and her glorious tan. She's 36 but she always looks like a little girl. We wonder what kind of anti-aging cream she uses. She's one politician who looks great even without makeup.
Her campaign jingle's title suited her: "Maganda ang Laban."
Though she lost when she ran for senator, she had already made her mark as one of the representatives of Akbayan party-list in Congress. Hontiveros is someone we'd like to see in the political arena. God knows, we could sure use someone like her. Her delicate good looks alone are worth the wait. She looks like a model even when she's just in a T-shirt and fighting off the riot police.
Shalani Soledad looks cool even when she's being grilled by Kris Aquino.
Soledad, 30, is a councilor of Valenzuela City, but she's gained national fame as the girlfriend of President Benigno Simeon "Noynoy" Aquino III. This mestiza has the kind of beauty that grows on you. The more you look at her, the more you think she's beautiful. Her mysterious stance only fuels the public's curiosity.
ADVERTISEMENT - CONTINUE READING BELOW
Nikki Teodoro may be most glamorous First Lady we never had.
1. MONICA LOUISE "NIKKI" TEODORO
The former congresswoman of Tarlac's first district is now keeping a low profile following her husband Gilberto Teodoro's failed presidential bid. But there is no doubt that her fans miss seeing her on TV. At 44, she has a face and figure that rival those of younger women. She epitomizes the acronym MILF. (Need we say more?)
Art by Warren Espejo, photos from Friendster (Ferriol and Ejercito), Pinoyvote.net (Dimaporo), and SerbisyodelMar.com (Del Mar).
Share this story with your friends!
---
Help us make Spot.ph better!
Take the short survey
Load More Stories