Fernando Zobel de Ayala unveils plans for "The New Makati," will infuse P20B in 2 years
Ayala Land Inc.'s plans for a revitalized Makati business district are now underway.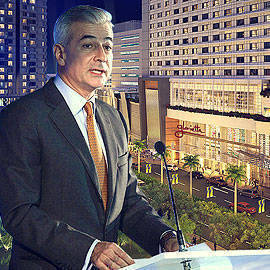 Fernando Zobel de Ayala, chairman of the Ayala Land Inc., recently announced plans to improve Makati's central business district within the next two years. The project which costs P20 billion, is set to redefine Makati as the premier business and leisure destination in Metro Manila, combining the elements of 'work', 'play' and 'home'.
ADVERTISEMENT - CONTINUE READING BELOW
CONTINUE READING BELOW
Recommended Videos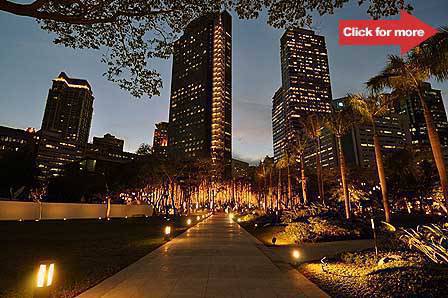 What to expect in "The New Makati?" Click for more photos.
Ayala Land Inc.'s Phase One development plans for "The New Makati" include:
Building of new workspaces, condos and hotels

ADVERTISEMENT - CONTINUE READING BELOW
Families and business communities will have something to look forward to in Makati--new hotels Holiday Inn, Fairmont and Raffles Hotel are set to open while residential towers will provide homes for 1,000 families.

Two office towers will also join industry leaders such as Convergys, Procter and Gamble and Chevron in the Central Business District.
Ayala Center will get a facelift

ADVERTISEMENT - CONTINUE READING BELOW
Plans to improve Makati's lap of shopping and leisure center--Ayala Center--are also in the works. A Palm Promenade along the Pasay Road area will be lined with retail and outdoor cafes.
Opening of the Ayala Triangle Gardens

Two hectares of idle space has now been converted into a lush urban park with new restaurants set to open in the next two months. Chef Laudico's Bfast opened last week and Singaporean franchise Wee Nam Kee and Banapple is set to open its doors starting November 15.
ADVERTISEMENT - CONTINUE READING BELOW
Other dining spots in the restaurant row which will open soon include Kanin Club, MoMo, Pho24, Omakase, Amici, The Coffee Bean and Tea Leaf, Cara Mia, Golden Spoon, and BonChon.
Improved transport system + underground road network

A Bus Rapid Transit (or BRT) system which hopes to combine the efficiency of a railway line with the practicality of a bus system will be implemented. Commuters will have easier access to the entire Central Business District (CBD) from other parts of the metro.
ADVERTISEMENT - CONTINUE READING BELOW
Integrated parking basements will also be built, enabling easier access for motorists.
Pedestrianization Program

The plans for the "new Makati" include making the business district become a more "walkable" area. The current underground walkway system will be complemented by alternative routes and avenues and improved tree-lined sidewalks and open spaces will be created, all of which will be conducive to walking.
ADVERTISEMENT - CONTINUE READING BELOW
Ayala Land Inc. is poised to finish Phase One of the development plans within the next two years.
Artwork by Warren Espejo.
Load More Stories