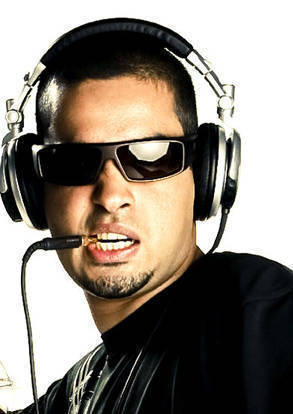 Boys Night Out DJ Sam YG
"Be it a one night stand, an affair, or a loving relationship, "sexytime" is nothing less than a  sensual experience," says Sam YG of Magic 89.9's Boys Night Out. Although this love guru believes "anybody can create a truly orgasmic experience by stimulating the five senses," he says he'll "focus on music for now." Sam put together 10--technically 13--songs that's sure to make you say "Yeah, men!" no matter what your next sexytime scenario is like. 
10. "Down Low" and "Bump N' Grind" by R. Kelly
"Bump N' Grind"
Sam says: If you're an undercover lover or a fun buddy, you should be thanking R. Kelly for writing these songs. With lines like "Keep it on the down low/Nobody has to know" and "My mind's telling me no, but my body's telling me yeah," it doesn't take a genius to figure out what these songs are all about. Play song with caution.

Perfect for: "If you have a little somethin' somethin' for your best friend of the opposite sex, these tunes could be deadly weapons." 
9. "The Ultimate F*ck Song" by Moby
Sam says: Raw, unadulterated, and wild would be the three best words to describe a sexytime session on this track. Don't kiss and tell; scream and yell!

Perfect for: "Those who want to strip themselves of all inhibitions and just get it on."
8. "I'll Make Love To You" by Boyz II Men
ADVERTISEMENT - CONTINUE READING BELOW
Sam says: One could only imagine the number of babies made to the tune of this song. It's not just sexytime--it's making love. 'Nuff said.

Perfect for: "Whether you like it in the kitchen, bedroom, car, or fire exit, the song works for all occasions, including birthdays, anniversaries, and Christmas."
7. "Bhairavi" by Nikhil Banerjee and "Bilingual" by Jose Nunez
"Bhairavi"
Sam says: Allow the heart, mind, soul, and music to take you to heights you never imagined. With a very strong spiritual connection, anything is possible so let the rhythm and the beat take you away.

Perfect for: "When you want to take sexytime to a tantric state."
6. "Your Body Is A Wonderland" by John Mayer
Sam says: John Mayer is a lyrical genius. You gotta love the way he gets into detail in this song.

Perfect for: "An out-of-town trip. If you're in for a long night's drive, just play this song, park your car somewhere safe, and take it from there."
5. "Besame Mucho" by Kenny G
Sam says: This is what happens when Latin music makes love to the saxophone. From the album Rhythm and Romance, this song deserves a rightful spot on the list. Classy yet very sexy!

Perfect for: "A nice candlelit dinner paired with fine wine in a private place. You look into each other's eyes as you devour your main course. The moment gets so intense that you skip dessert and make love right there and then. To spice things up and for added 'refinement,' you might want to dress up in a sharp suit or an elegant gown. Don't rush--let the sax set the pace."
CONTINUE READING BELOW
Recommended Videos
4. "Sex Therapy" by Robin Thicke
Sam says: They don't make sexytime songs like they used to, a lot of people say, but Robin Thicke proved he's got the magic by releasing this track in 2009.

Perfect for: "The bedroom. Just dim the lights and you're ready to go. If you aim to impress, have some scented oil ready and give your partner a soothing massage before getting to the action. But don't tease if you ain't gonna please!"
3. "Sexual Healing" and "Let's Get It On" by Marvin Gaye
"Let's Get It On"
Sam says: Nobody breaks it down like this Grammy-winning songwriter. When it comes to sexytime tracks, Marvin Gaye is simply legendary.

Perfect for: "No special occasion needed for these--skip the sweet talk, hit play, and let his songs set the mood for you."
2. "Turn Your Lights Down Low" by Bob Marley and Lauryn Hill
Sam says: Who said you can't make love to reggae?

Perfect for: "Whenever, wherever. Ideally, this would be playing in the back while you're with the love of your life. But it could also work well in an intimate moment with 'the one that got away.'"
1. "Nice N' Slow" by Usher
Sam says: A sexytime playlist would never be complete without some Usher. "Nice N' Slow" has still got to be the sexiest song among his countless hits.

Perfect for: "When you're stuck in traffic with your special someone. Instead of boring yourselves to death, press play and get creative. Don't forget your tint, please!"
ADVERTISEMENT - CONTINUE READING BELOW
Sam YG's photo from the Boys Night Out Facebook page.
Share this story with your friends!
---
Help us make Spot.ph better!
Take the short survey
Load More Stories