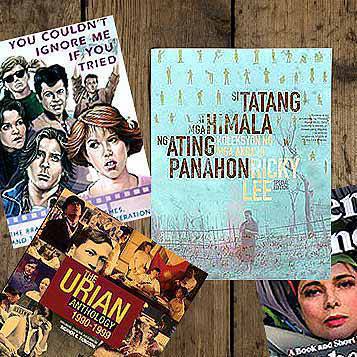 Sometimes all I want to do is read. Bookstore browsing remains one of my truest pleasures, and to this day calms my nerves when I'm frazzled. My favorite browsing spot: the big Fully Booked at The Fort. All I need is time to read. If I could, I would hole up for days and shut out the world with nothing but books, chocolate ice cream, and my poodle for company.

Here are some books on cinema that are currently on my Reading List: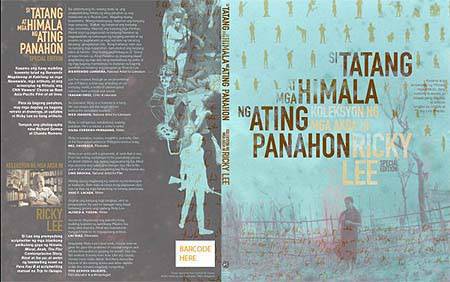 Si Tatang at ang mga Himala ng Ating Panahon by Ricardo Lee
I met Mr. Lee one evening and I was so star struck that I didn't say much-which is probably a good thing anyway. That night they were passing around a copy of the book's special edition with the instructions "Write something for Ate Guy". Truth be told, I was too dyahe to write anything for Ate Guy in the presence of Ricky Lee, Jojo Devera, et al. but I firmly resolved to read Mr. Lee's latest book, which includes the screen play of Himala along with his journalistic essays and short fiction. Written in the author's distinct and hypnotic language, this work is an absorbing trip into the world of Ricky Lee who has shaped much of Filipino film.   (What's your fantasy dedication to Ate Guy?)
ADVERTISEMENT - CONTINUE READING BELOW


You Couldn't Ignore me if You Tried by Susannah Gora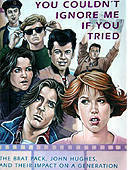 If you're a John Hughes fan, pick up this book. It's full of insider and insightful commentary about the teen films of Hollywood in the 1980s. This endlessly entertaining read is also a precise example of cinema sociology, or how popular film influences culture and society. Best of all it has a lot of behind-the-scenes information from iconic '80s movies like The Breakfast Club and St. Elmo's Fire. (Did you know that Eric Stoltz didn't see eye to eye with director Hughes on the set of Some Kind of Wonderful?) For die-hard Pretty in Pink fans, there's a lot about Molly Ringwald and the rest of the Brat Pack. As for me, I heart John Cusack forever.
Isabella Rossellini's Green Porno (Book and DVD available at Fully Booked)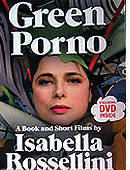 Isabella Rossellini, iconic beauty, "almost vegetarian" and animal rights activist, was commissioned to make short films about the animal kingdom for the Sundance Channel. Using clever costumes and paper art sets, Isabella herself narrates each episode, playing the animal (the spider, the snail, the anchovy, among others) and portraying its sexual behavior with straight-faced aplomb. Part nature documentary, part performance art, these short films about the sex lives of animals are the finest in stoner entertainment. Also, the costumes are brilliant. Isabella Rossellini proves herself to be the true heir of her filmmaker father and her actress mother in Green Porno.
CONTINUE READING BELOW
Recommended Videos


Gael Garcia Bernal and the Latin American New Wave by Jethro Soutar (Available at Fully Booked)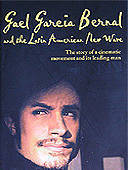 Who doesn't love Gael Garcia Bernal? Yes, he's gorgeous and he's everything an actor should be, he's talented, versatile, and most important of all: working. The young Mexican actor is also a director/producer, an activist, and a global superstar. All young actors should read this super detailed account of Gael Garcia Bernal's career and how it parallels the rise of contemporary Latin American cinema. Why? Because then one of them might realize that in this age of celebrity, it still pays to be the Real Thing. It's not enough to be a pretty face and a nice body, what matters is real passion for your craft, good training, and an authentic desire to bring the nation's cinema to the next level.


Take 100 from Phaidon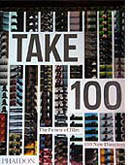 ADVERTISEMENT - CONTINUE READING BELOW
Distinguished art book publisher Phaidon released this beautiful and heavy tome earlier this year. Take 100 lists of a hundred emerging filmmakers who are making waves in film. It includes four Filipino directors: Brillante Mendoza, Aureaus Solito, Raya Martin, and Pepe Diokno. Hurrah!
Urian Antholoy 1990-1999 edited by Nicanor Tiongson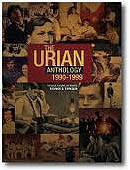 Released last September, this third Urian volume from the UP Press is all about the decade in Philippine cinema I am most curious about.  I did not watch local movies in the '90s, thus my knowledge is severely limited. I'm thinking bad hair and ugly lighting-or maybe that was just my high school days. Anyway, I certainly hope to be proven wrong about Filipino films from the '90s. That's why I want a half a day with nothing but super chilled buko juice, afternoon sun, a view of the water, and this Urian Anthology. The girl at the CCP Gift Shop called to say that they finally have it in stock. Time to drop by the CCP Gift Shop where many other interesting books on cinema, art, and culture, DVDs of Filipino movies, and a bunch of cool things that would make nice gifts this Christmas. Are you done with your shopping?






ADVERTISEMENT - CONTINUE READING BELOW
Share this story with your friends!
---
Help us make Spot.ph better!
Take the short survey
Load More Stories