10 New Beauty Treatments to Try Before 2010 Ends
Gear up for the season's holiday happenings with the beauty rituals that has the metro a-buzzin.
Just like us, you probably heard that Manila's a-buzzin' about these beauty treatments. We tried and tested them for you, so you can (safely) take your pick and break yourself out of your beauty rut.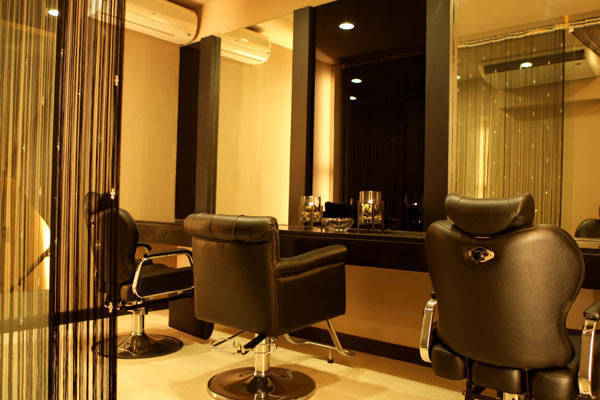 Park Jun's Beauty Lab in Glorietta was also featured in SPOT.ph's 5 Korean Salons to Try in 2009

Treatment: Volume Magic Wave
Where to try it: Park Jun's Beauty Lab, G/F Glorietta 3, Makati City. Tel. 819-3001. Open daily, 9:30 a.m. to 9 p.m.
How much: Starts at P7,900
Why It's A Must-Try: Head here if you've been dying for pretty, natural-looking curls. Creative director Maiya Noh is the expert on heated digital perms. We love how she does all the nitty-gritty work, like putting on the rollers and solutions herself.
The Procedure: The unique process begins with a digital perm starting from just below your ears until the ends. Next, they volume-rebond the remaining top half of your strands so that it falls straight but still has added body. "We start with the curls first so that the transition of your hair from straight to curly looks more natural," explains General Manager Stacey Kim. "This way, your hair won't have unnecessary curves around the ear area and we can remove the creases left by the rubberbands that hold the rollers for your perm in place."

The Results: Bad hair days will become a thing of the past. Not only is this style easier to maintain, but the added waves will make you look and feel like a celebrity. If you have wavy, unruly hair, it's time to embrace your hair's natural texture and go for a sexy perm.

Maintain It: When drying your locks, apply a bit of serum and twist your strands continuously using your hands. You can either have loose beach waves or perfectly defined coils depending on how you style it. You can also head back to the salon one week after for a Mucota Reaction Treatment (starts at P2,200), which is reportedly a cult-favorite amongst Korean celebs. It's a six-step system that infuses your strands with keratin protein and hyaluronic acid to help repair the post-perm damage and restore the health of your hair.




ADVERTISEMENT - CONTINUE READING BELOW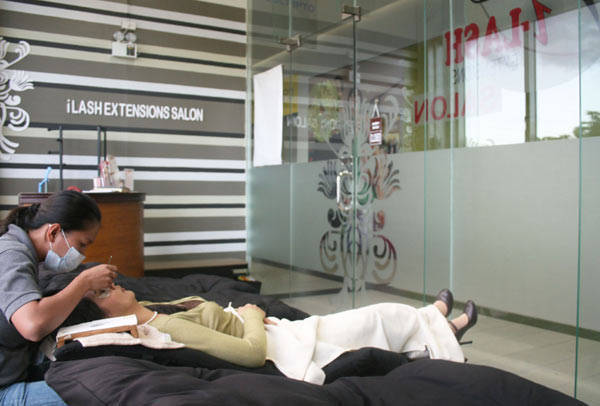 i-Lash Extensions Salon at SM Supercenter offers eyelash extensions at different lengths and thickness
Treatment: Eyelash extenders
Where to try it: i-Lash Extensions Salon, SM Supercenter, Pasig City (beside Tiendesitas). Tel. 470-4119.
Open daily, 10 a.m to 11 p.m., last call at 9 p.m.
How much: P550 to P1500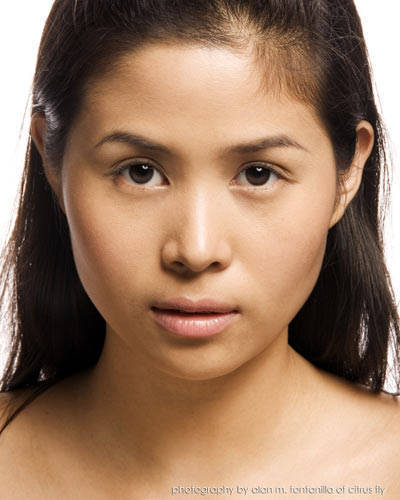 Before treatment
Why It's A Must-Try: Lash extensions have been around for a while, but there are new application techniques and innovations that make it worthy of a new try. This salon specializes in eyelash extensions, so you can be sure you're in good hands. You can choose the length (small, medium, long) and the thickness (fine, natural, mascara) of your extensions. For those who want to define their eyes without going to over the top, go for a combo of small-natural, which makes you look like you're wearing eyeliner; or small-mascara, which makes you look like you're wearing eyeliner and mascara. For a more dramatic effect, choose lashes that are medium in length.
The Procedure: If you're worried about your real lashes going bald, don't. At i-Lash, each synthetic lash is attached to your real lashes. It's meticulous work that can take one to two hours, but it's worth it since your fake lashes will fall out naturally and won't leave empty gaps along your lashline.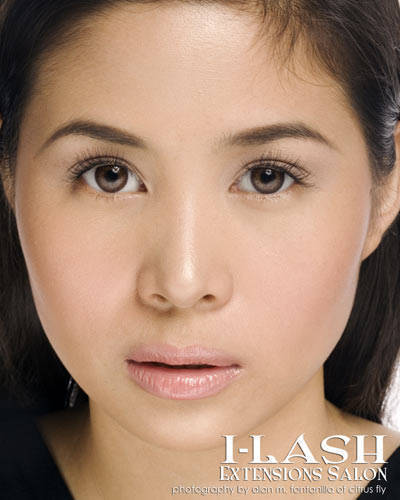 After treatment

The Results: You'll love how much brighter and bigger your eyes look. The best part is, even if you don't have any makeup on, you'll look fab in photos-perfect for all the parties this holiday season.

Maintain It: If you take good care of your extensions, they can last up to three months, so avoid the urge to pick on your lashes or rub your eyes. Post-shower, lift and separate your lashes using a clean mascara wand or lash comb to prevent them from clumping together. You can head back to the salon after two to three weeks to have your falsies retouched.
ADVERTISEMENT - CONTINUE READING BELOW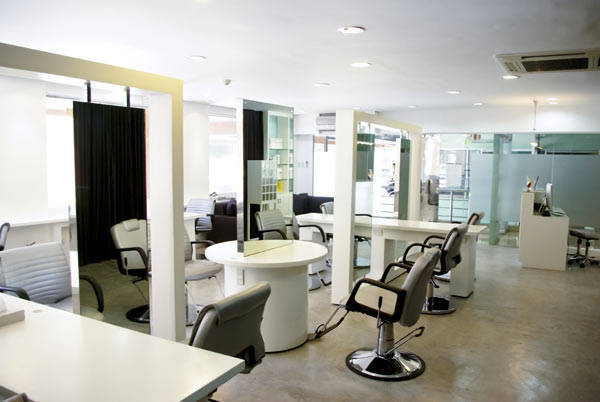 Get the Keratin Complex Smoothening Treatment at Straight and Smooth Salon on Amorsolo st. Makati
Treatment: Keratin Complex Smoothening Treatment
Where to Try It: Straight and Smooth Salon, Upper Ground Floor, Vernida 1 Condominium, 120 Amorsolo St., Legaspi Village, Makati City. Tel. 759-5105. Open daily, 9 a.m. to 8 p.m.
How Much: Starts at P5,000

Why It's A Must-Try: If your hair is dry, damaged, or unruly, the Keratin treatment will help keep your strands shiny, smooth, and über manageable-as if you just got it blow-dried at the salon.
The Procedure: This treatment infuses your strands with 40 percent natural keratin, which helps smoothen coarse hair that frizzes out easily when it's humid. Unlike rebonding, it washes out of your hair in three to five months, delivers softer and more natural-looking results, and is said to have less damaging effects on your strands.

The Results: It makes your locks look healthier and smoother as if you got a permanent blow-dry-no more buhaghag hair! You'll like how your hair falls naturally and doesn't look like it's been straightened or rebonded.

Maintain It: After the treatment, you won't be able to shampoo your hair for three days. Make sure you stay away from the sun and ditch your workout, so your strands won't look too greasy. While at the salon, ask your stylist to recommend shampoos and conditioners that suit your specific hair type to help keep your strands straight and frizz-free.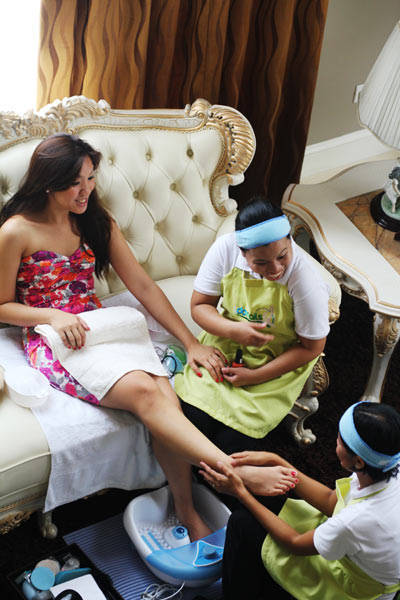 Home service nail salon I Do Nails offers Chanel and Dior polish for an additional P60
ADVERTISEMENT - CONTINUE READING BELOW
Treatment: Nail Stamping
Where to Try It: I Do Nails, Tel. 502-9099, 635-2654, 0917-5315365. Open daily, 1 p.m., last call at 8 p.m.
How Much:P180

Why It's A Must-Try: This budget-friendly, at-home nail spa is quite impressive. They use toxin-free nail polishes that are safe for pregnant ladies (for an additional P60, you can use their luxe Chanel and Dior polish). They also have cooling cucumber pads for your eyes and give soothing hand massages, so you can relax while you get your tips done.
The Procedure: You can choose from over 20 stencil designs that range from houndstooth, hearts, lace and animal prints. First, they apply the base polish using the color of your choice, just like a regular manicure. Then, you can choose a different nail hue for the stamping. The Tesda-accredited nail technicians sweep the polish over the stencil and stamp it over your nails and voilà-cute and unique prints on your fingernails.

The Results: Nail Stamping can take anywhere between 30 minutes to over an hour, depending on the shape of your nails. It's worth it though because once your friends see your supercool nails, they'll "ooh" and "aah" with envy.

Maintain It: Reapply a thin layer of clear polish every two to three days to help prevent chips or cracks. Also remember to wear rubber gloves if you've got dishwashing duty-this'll help prolong your mani and keep your hands soft, too!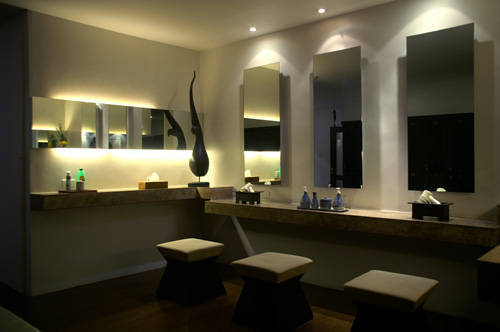 The Spa's Acropolis branch
Treatment: Intraceuticals Rejuvenate Facial
ADVERTISEMENT - CONTINUE READING BELOW
Where to Try It: The Spa, Acropolis Center, Acropolis Greens Subd., 80 E.Rodriguez Jr., Ave., Bagumbayan, Quezon City. Tel. 634-2848, 634-2709. Open daily, 1:30 p.m. to 9:30 p.m.
How Much: P6,300

Why It's A Must-Try: This non-invasive treatment (with no downtime) will give you an instant face lift. It starts with a consultation so the technician can check for problematic areas where they should concentrate like laugh lines, crow's feet, or sagging.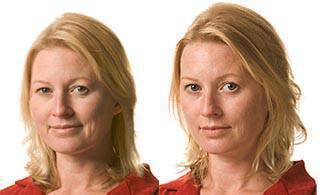 Before and after photos
The Procedure: First, they take a wand that looks similar to what they use for airbrushing makeup, then they pour the serum that contains Hyaluronic Acid, potent vitamins, and powerful anti-oxidants into the wand and mist it over your face. The wand uses Hyperbaric Oxygen Technology to deliver oxygen and the serum's anti-aging ingredients into the deeper layers of your skin to ensure maximum absorption.

The Results: Now we know why this is Hollywood's best kept anti-aging secret. It delivers results asap (lifted brows, lighter wrinkles, and a brighter complexion). No wonder Madonna, Justin Timberlake, and supermodel Miranda Kerr are fans! Even Eva Longoria says it's essential before any major event.

Maintain It: Make sure you cleanse and moisturize your face religiously and come back once a month for facials for taut, wrinkle-free skin. To keep your skin young and supple, you can buy at-home care products from the Intraceuticals line at The Spa.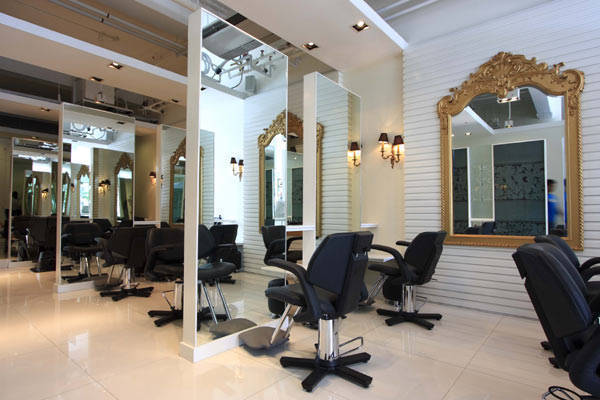 Regine's Salon was also featured in Spot.ph's Top 5 Cheap 'N' Chic Haircuts in 2009

ADVERTISEMENT - CONTINUE READING BELOW
Treatment: L'Oréal Professionel's Inoa Hair Color
Where to Try It: Regine's Salon, 2/F The Link Building, North Drive corner Makati Avenue, Makati City.
Tel. 856-1723. Open Monday to Saturday, 9 a.m. to 8 p.m.; Sundays, 10 a.m. to 8 p.m.
How Much: Starts at P3,000 for full color

Why It's A Must-Try: This innovation has taken hair color to the next level. It's a lot gentler than other hair color formulas and helps provide optimal scalp comfort. Plus, it preserves hair fiber even better.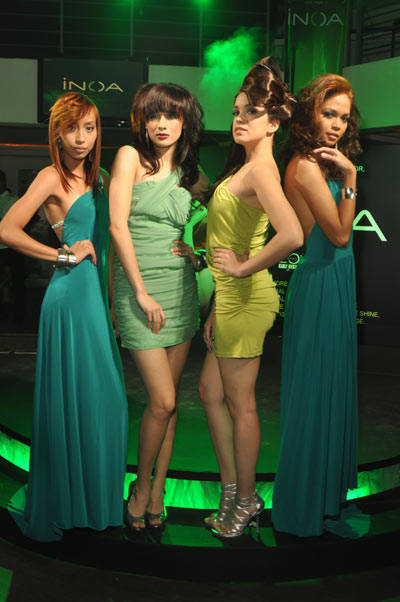 INOA models during press event
The Procedure: Unlike regular color treatments it uses Inoa, an oil-based, odorless formula that permanently colors your hair without using ammonia so you won't have to worry about fumes stinging your noses or eyes. Though it uses a gentler formula, it does the job exceptionally and adds an extra shine to dull strands.

The Results: This hair tint can cover up white hair. If you're coloring your strands to match your skin tone, you'll appreciate how intensely flattering the fresh hues are on your complexion.

Maintain It: Switch to a shampoo and conditioner that's sulfate-free or specifically designed for those with color-treated hair. This way, you can help prolong your hair hue and make sure it stays vibrant for months.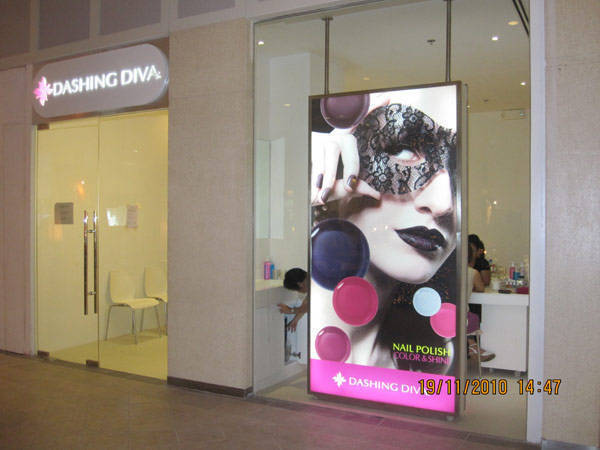 Dashing Diva's offers metallic-finished nails in snazzy metallic colors including animal prints
Treatment: Metallic Nails
Where to Try It: Dashing Diva, Beauty Bar, The Power Plant Mall, Rockwell Center, Makati City. Tel. 898-1467. Open 10 a.m. to 10 p.m., last call at 8:30 p.m.
ADVERTISEMENT - CONTINUE READING BELOW
How Much: P800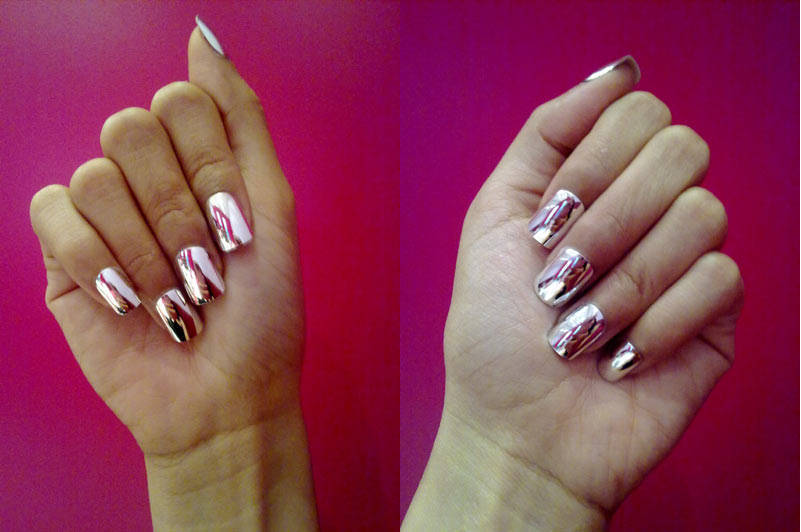 Why It's A Must-Try: Attaching fake nails can be scary, but Dashing Diva's metallic-finished nails are worth it with shades in shiny gold, silver, animal prints, and very bright red.The bottom line: You'll have impeccable, eye-catching nails for at least two weeks-perfect for all the holiday parties you'll be attending.
The Procedure: Savvy nail technicians begin by cleaning your tips and measuring each fingernail to find the virtual nail that's an exact match. Once the nails are glued on, they can cut and file them to the length and shape you prefer.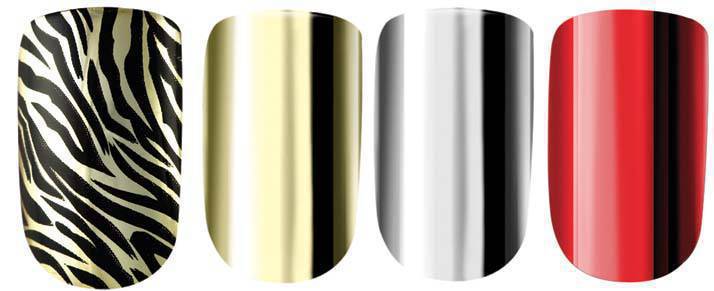 The Results: The über shiny and reflective finish makes your tips so pretty to look at-you might find texting more enjoyable just because it gives you a chance to show them off. After two weeks, you'll need to head back to the salon so the nail technicians at Dashing Diva can properly remove your fake tips and treat your real ones with nourishing oils.
Maintain It: Since these metallic nails are glued on, you'll want to be a bit more careful when flipping your shampoo bottle open or when digging for things in your purse to help prevent them from getting detached.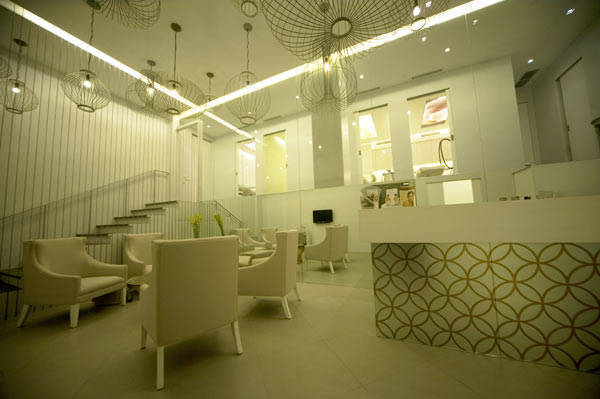 Diode Laser Hair Reduction is available at SKIN Dermatology & Laser Center's chic clinic
Treatment: Diode Laser Hair Reduction
Where to Try It: SKIN Dermatology & Laser Center, The Spa Wellness at The Fort, Building 8, 908 Bonifacio High Street, Bonifacio Global City, Taguig. Tel. 403-8000, 856-5858. Open daily, 3 p.m. to 8 p.m.
ADVERTISEMENT - CONTINUE READING BELOW
How Much: P4,000 per session for underarms

Why It's A Must-Try: When it comes to laser hair removal, it can take at least six sessions before you're completely bare of unwanted hair. It's important to get started early so that you can be fuzz-free by the time bikini season arrives. This diode machine is best because it's safe and effective on all skin colors, including morenas.
The Procedure: It uses a combination of radio frequency and optical energy so that you get better and safer results much faster.  The best part: hair growth in the area being zapped will be reduced around 20 percent after a single session.

The Results: There's no need to worry about the pain, because it's pretty tolerable-especially if you're used to waxing.  Also, we like how the area being treated didn't scab or feel burnt post-laser, and the calming, spa-like ambiance of the treatment rooms.

Maintain It: While you're undergoing Diode Laser Hair Reduction, you'll need to shave in between your monthly sessions to remove unwanted hair (no waxing or plucking allowed). Make sure you use lotions and soaps that are fragrance- and alcohol-free to prevent irritation.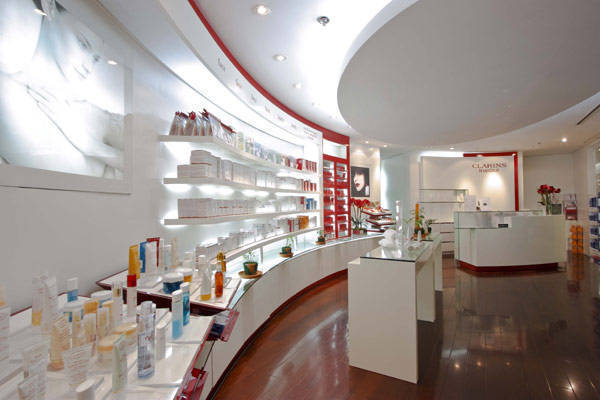 Institut Clarins at Rustans Department Store in Makati
Treatment: Beautiful Décolleté Treatment
Where to Try It: Institut Clarins, 5th Floor, Rustans Department Store, Ayala Ave., Makati City. Tel. 817-8414. Open Sundays to Thursdays, 10 a.m. to 9 p.m.; Fridays and Saturdays, 10 a.m. to 10 p.m.
ADVERTISEMENT - CONTINUE READING BELOW
How Much: P2,700

Why It's A Must-Try: This bust firming treatment is for women who want to tighten the skin around their chest area up to the chin, and make "the ladies" perk up a bit more.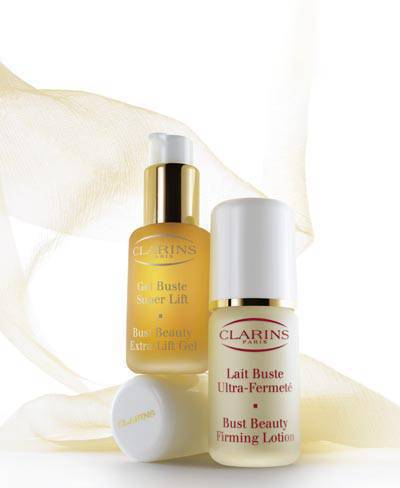 Nature Morte Gel Buste Super Lift et Lait Buste Ultra-Ferm
The Procedure: The 45-minute treatment begins by cleansing and gently exfoliating the skin on your chest, shoulders, and neck. Then, the therapist applies the Clarins Bust Beauty Extra-Lift Gel and Bust Beauty Firming Lotion using gentle figure eight motions to massage it in. To ensure you have the full décolleté experience, the treatment also includes an Intensive Luxurious Firming Mask and Extra Firming Neck cream. All in all, your décolletage will be intensely moisturized, so it's smoother, firmer, and silky to touch.
The Results: Your breasts will feel a bit more taut after the treatment, but you'll need to do it once a week for five weeks for lasting results that make your ta-tas seem like you have a "natural bra" hold. If you've recently lost or gained weight, or just finished breastfeeding, you might want to give this a go.
Maintain It: What makes this treatment unique and effective is that it uses the exclusive Clarins massage technique comprised of 70 strokes to stimulate, drain, and contour your décolleté area. Try investing in the Clarins Bust Beauty Care Line and ask the therapists to teach your simple massage techniques so you can DIY at home.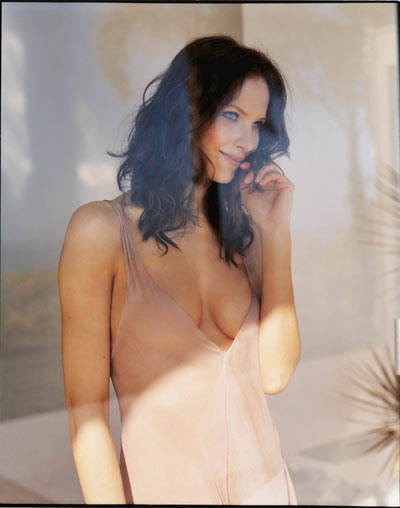 Décolleté Treatment uses a Bust Beauty Extra-Lift Gel and Bust Beauty Firming Lotion from Clarins
ADVERTISEMENT - CONTINUE READING BELOW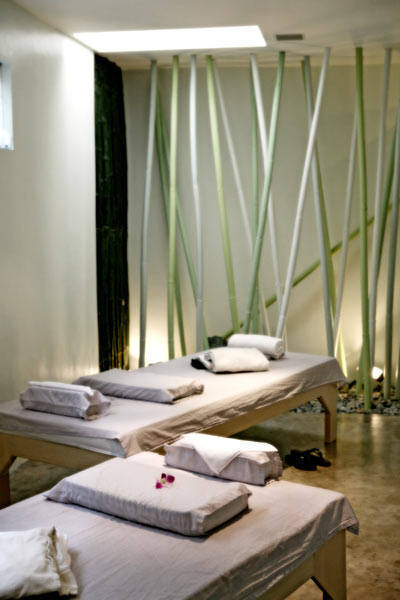 Neo Spa at One Center Building in Bonifacio Global City
Treatment: Hanakasumi Nourishing Ritual
Where to Try It: Neo Spa, G/F Net One Center Building, 26th Street corner 3rd Avenue, Bonifacio Global City, Taguig. Tel. 815-8233, 815-6948. Open Sundays to Thursdays, 1 p.m. to 11 p.m.; Fridays, Saturdays, and holidays, 12 p.m. to 11 p.m.
How Much: P3,100
Why It's A Must-Try: Hanakasumi is Japanese for "cherry blossom mist." Inspired by an ancient Japanese tradition, this massage is designed to melt your stress away and awaken all five senses.
The Procedure: The ritual begins with purifying your skin using a brushing ritual (this exfoliates and helps detox your skin), then a cherry blossom rice powder scrub is applied to your whole body. Bonus: You won't shiver in the room, since the scrub is warm and it comes with a foot massage before it's toweled off (no need to shower too).  The treatment finishes with a relaxing massage using body butter with Asian essences.

The Results: The three hours you'll spend at Neo Spa for this treatment will be blissful. You'll leave glowing, refreshed, and ready to take the new year on. Since it's supposed to melt stress away, it's the perfect year-end treat.

Maintain It: After your treatment, make sure you moisturize your skin after every shower so that it stays soft and smooth. You can also gently buff your skin yourself once or twice a week using a nylon glove or loofah to get rid of dead skin cells.
ADVERTISEMENT - CONTINUE READING BELOW
Photos by Patrick Martires (Institut Clarins and Regine's Salon), Paolo Ruiz (I Do Nails), Neo Spa, Dashing Diva, Park Jun, SKIN Dermatology and Laser Center, The Spa. i-Lash Extensions photo courtesy of Margaux Romero.
Load More Stories