P-Noy buys a Porsche, Bamboo splits up + more lowlights
Bamboo calls it quits, P-Noy has a new toy, and more lowlights.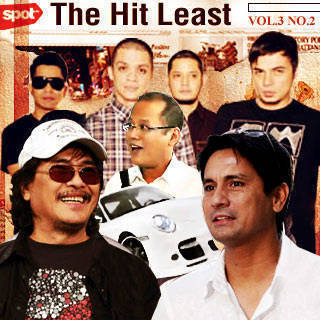 1. CAUGHT ON CAMERA: TWO COPS DOING SHABU. Sampling the evidence?
2. BAMBOO DISBANDS AFTER EIGHT YEARS. If they get together again, they should call themselves Cactus. (The name might help them last longer as a group.)
ADVERTISEMENT - CONTINUE READING BELOW
CONTINUE READING BELOW
Recommended Videos
3. DESPITE HIS TAX EVASION CASE, RICHARD GOMEZ IS OPTIMISTIC. Call 1-800-LUCIO-TAN for advice.
4. SOLENN HEUSSAFF WANTS TO MOVE ON AFTER THE "BIMBO ISSUE." It's kind of hard to to do that if you keep talking about it.
5. CHARICE PEMPENGCO'S ENCHANTED KINGDOM CONCERT IS A BIG HIT. The voice? Superb! The outfit? Hilarious.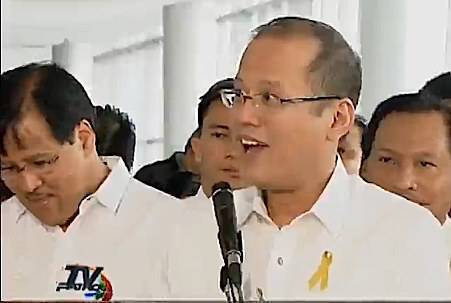 ADVERTISEMENT - CONTINUE READING BELOW
6. P-NOY BUYS A "THIRDHAND" PORSCHE FOR P4.5 MILLION, SAYS IT'LL HELP HIM "RELAX" You know what they say about guys with flashy cars.
7. MARK HERRAS SAYS HIS CAREER WAS SO-SO IN 2010. We couldn't agree more. (And "Hurray!" for reports that state the obvious.)
8. DIRECTOR CARLO J. CAPARAS SHRUGS OFF HIS TAX EVASION CASE, SAYS HE DOESN'T OWE BIR ANYTHING. Lose the glasses, ditch the cap, shave, and cut your hair and maybe we won't find it so hard to believe you.
9. SOME NURSES ALLEGEDLY PAY AS MUCH AS P10,000 AS "OJT FEE" TO SOME PRIVATE HOSPITALS--BUT NOBODY'S NAMING NAMES. And we wonder why our nurses leave the country.
10. EXPERTS STRESS THAT DNA SAMPLES ARE CRUCIAL FOR SOLVING CASES. Unless the samples get lost, right?
ADVERTISEMENT - CONTINUE READING BELOW
Art by Warren Espejo

Load More Stories