Top 10 Pinoy Makeout Songs
Our SPOT.ph blogger reveals his favorite Pinoy songs fit for everyone's favorite activity.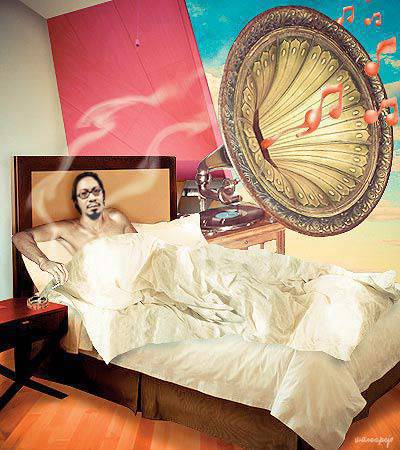 Forget Barry White and Marvin Gaye. Not only are they tired punchlines for tongue-in-cheek erotic Hollywood moments. They're also culturally inappropriate-universal language, my ass. Here's something closer to roots, something closer to what they do back home. Kids, if you're not familiar with some of these tunes, go ask your folks. If you're below 25, there's a distinct possibility that you might have been, uh, assembled to their rhythms.    

Former President Ferdinand Marcos's choice of soundtrack to bedroom boom-boom was the Ilocano folk ditty "Pamulinawen." If you were a UP student during Martial Law, you'd know he moaned it like a cow in that controversial Dovie Beams tape-and just the mere memory of that ghastly sound is enough to deflate anyone's erection. But if you were dictator, you could actually do anything.   

Following are some songs-arranged in no particular order-deemed fit for everyone's favorite activity. Basis for selection could include both lyrical content and aural inducement value, but ultimately the synergy of both. They are from an assortment of genres, but notice the majority of them are from the '70s, which might say something about how debauched that decade was. Of course, it goes without saying that this list is purely subjective- which may or may not be the result of personal experimentation. Of course, I could be wrong, but hey-whatever melts your butter, right?


ISANG LINGGONG PAG-IBIG (Imelda Papin)-  Some of the heaviest lyrics ever written in the history of Filipino pop music. No other song has achieved the feat of detailing the progression of a week-long romantic affair. "Lunes... nang tayo'y magkakilala.." goes the immortal first line. It's about a whirlwind romance-temporary but passionate. Of course, seven days, man. What do you do in seven days? Eat ice cream and watch movies?
ADVERTISEMENT - CONTINUE READING BELOW
CONTINUE READING BELOW
Recommended Videos


YUGYUGAN NA (The Advisors-covered by P.O.T)-Funk classic originally by an obscure '70s band called The Advisors. Of course, anything funky instantly becomes a candidate for this category, but this particular track packs the slapped basslines and the wah-wah scratches worthy of any '70s John Holmes classic. Besides, the word 'Yugyog' sort of has that wicked linguistic resonance. When Karl Roy sings "Sige na pipowl, let's get on down/ sige na, sige na, sige, sige naah" it becomes an exhortation to a massive soul train. Cross reference: the final orgy scene of Taboo 2.


MISTER SUWABE (Parokya ni Edgar)-Sure they may be poking fun at a lot of things-ballroom dancing, disco machismo, etc. But when the 'Huy-huy-huy' part kicks in, you could be poking a lot of things as well. Supplies just the right energy for furious humping activity.
ADVERTISEMENT - CONTINUE READING BELOW


AWITIN MO AT ISASAYAW KO (VST & Company)- Hypnotic, pelvis-thumping vintage disco groove from the '70s, with a Bee Gees-flavored falsetto chorus that sort of explains why the Sotto Brothers-particularly Vic, even with his reed-thin figure and whiny singing voice-were such studs. Many decades after its release, the track has managed to retain its covert sexual undertow. Ranks high up there in the auditory smut department along with "Bongga Ka 'Day" and "Rock, Baby, Rock." Disco may be cheesy, but it's the reason why the decadent souls of many Studio 54 habitues are now burning in hell.


DON'T KNOW WHAT TO DO (Ric Segreto)- Suave, smooth, and sophisticated.  This Odette Quesada classic sent a lot of yuppies necking in the backseats of many a box-type Mitsubishi Lancer in the '80s. No irony here.
ADVERTISEMENT - CONTINUE READING BELOW

NANANABIK (Didith Reyes)-A big jukebox hit in the '70s. One-hit wonder Didith Reyes, then a sultry songstress who actually touches herself in the most immodest of manners while crooning, once performed on national television and her nipples popped out. Once linked to former President Estrada. The title alone is a dead giveaway.

OH BABE- (Singsing)-"...Isang ngiti mo la- hahahahaaang... Pawi na ang aking u- hahahaaaw." Another makeout classic from the '70s. The singing still borrows heavily from the Andy Gibb School of Helium Vocals-the true sound of a man about to lose tremendous amounts of protein.

BALONG MALALIM (Juan dela Cruz Band)-The riff is just pure pounding sex, and so is the rather pointed ambiguity of the lyrics ("Gusto pang kumain... hindi naman nabubusog sa kanyang kinain"), made even more potent by the bluesy guitar intro lick, and the heavy, lumbering drums. Then you hear Mike Hanopol's voice.
ADVERTISEMENT - CONTINUE READING BELOW


Runners-up:

'MEMORIES' (Rico J. Puno)-The ultimate macho guwapito taking on a Streisand classic and deftly infusing it with massive doses of testosterone. High point: when he shifts linguistically mid-way through the song-"Alaala.. nung tayo'y mag-sweetheart pa... namamasyal pa sa may Luneta... at walang pera..." Even has a narrative interlude-years before it was called spoken word.

UMAGANG KAY GANDA (Tillie Moreno and Rey-An Fuentes)-A song so beautiful it can get seriously transcendental at times, you'd just want to get up from the bed, hold hands, and stare at the sunrise. Eww.
HARING SOLOMON (Boy Sullivan)-Please don't tell me you've never heard of this song ("Si Haring Solomon, may alagang pagong..."). Anyone who owns a Porkchop CD might have this delightfully bastos record.
ADVERTISEMENT - CONTINUE READING BELOW
BASANG-BASA SA ULAN (Aegis)-With voices high and powerful enough to spook the most neurotic Wagnerian opera divas, the singers of Aegis have voices capable of shattering every ceiling mirror in a Pasig motel.

IPAGPATAWAD MO (VST & Co.) -Vic Sotto in full sensitive high-pitched male mode. Enough already.
SAYANG (Claire dela Fuente)-Before she became a multi-millionaire bus line empress, she crooned like Crystal Gale and Karen Carpenter.  Her rolling vibrato can spark intentions most vile. Including staging a bus strike.
KATAWAN (Hagibis)-Just try not to think of the outfits. Unless you have a fetish for leather and Olympian mustache.
ADVERTISEMENT - CONTINUE READING BELOW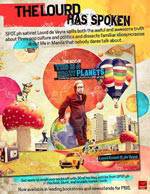 This is a Crazy Planets is available in newsstands, bookstores and supermarkets nationwide for only P195. For more information, click here.
Artwork by Warren Espejo.
Load More Stories