CHECK IT OUT: Flavors of Thailand at The Peninsula Manila until March 12
What's hot: a Thai a la carte menu at Spices.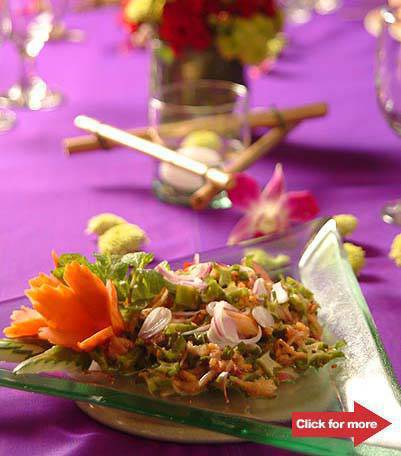 Spice things up at the Peninsula Manila. Click for more photos.
Craving for a medley of chili-dusted food and spice-infused noodles? Head to Spices at the Peninsula Manila where the menu is peppered with curry pastes, sweet and sour flavors mixed with chili-infused heat with a Thai ala carte menu available until March 12.
ADVERTISEMENT - CONTINUE READING BELOW
Peninsula Manila's Thai Specialty Chef Phaitoon Atthasarn fills Spices' menu with authentic dishes such as Clear Egg Soup with Minced Pork and Shrimp Dumplings, Glass Noodles and Garlic, and Massamun Beef Rib Curry with Potatoes and Onions as well as sweet Braised Black Bean in Warm Coconut Cream and Sticky Rice or Rice Pudding with Water Chestnuts.
The a la carte menu is available for lunch from 11:30 a.m. to 2:30 p.m. and dinner from 6:30 p.m. to 10:30 p.m. at Spices at the Peninsula Manila until March 12.
Call 887-2888 local 6754 and 6755 for inquiries and reservations.
Load More Stories