SRR 13: Have Yourself a Scary Little Christmas!
Anything worth catching at the MMFF? Our SPOT.ph blogger suggests <em>Shake, Rattle & Roll 13</em> because this year it's a step up for the longest running Filipino horror franchise.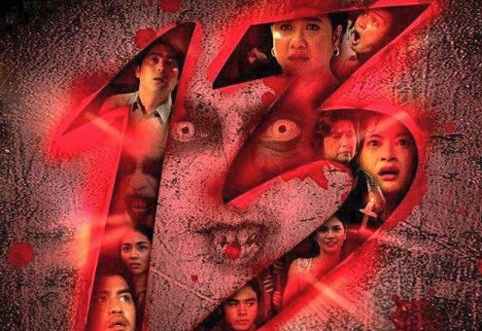 If there's anything worth catching at the Metro Manila Film Fest which opens on Christmas Day, I would start with Shake, Rattle & Roll 13 because this year is really a step up for the longest running Filipino horror franchise with three young directors-all  of them award-winning and critically acclaimed for their individual work. Regal Films, which has produced SRR for thirteen years, has said that this is the last instalment of the hugely popular and lucrative franchise. (Somehow, I doubt it, but if it is the last Shake, Rattle & Roll then they are going out with a bang with this year's awesome line up.)
Richard Somes, who is known for his outstanding production design work, directs his second SRR episode (the first one was Lihim ng San Joaquin in 2005) called Tamawo. It starts off with a Ronnie Lazaro cameo, with Ronnie doing his best crazy eyes, frantically burying a bulky round object in the mud under his house on a hacienda. Immediately we know that the savage white-skinned creatures haunting the woods around the house are after this object. When a young boy (Bugoy Carino) and his parents (Zanjoe Marudo and Maricar Reyes) move into the house, strange things start to happen: a dead farm hand and a dead animal turn up and all sorts of creepy-crawly things appear. Richard Somes certainly knows a thing or two about creature design because the tamawo, with their strange light eyes and dishevelled white hair (hurrah for the proper use of wigs) look scary enough-especially for the kids, who will surely identify with the courageous young hero in this family-oriented episode.
ADVERTISEMENT - CONTINUE READING BELOW
Jerrold Tarog claims he's not going to do another horror film anytime soon, after his sleeper hit Punerarya from SRR 12 in 2011, this year's Aswang and his latest SRR episode Parola. That's too bad because there isn't a director out there who has his excellent sense of rhythm-perhaps it comes from his music background-and as we know, pacing is hugely important in a horror movie. Parola is about two best friends (lovely girls Louise de los Reyes and Kathyrn Bernardo) who visit a haunted light house where the vengeful spirits of two dead mangkukulams (Dimples Romana and Julia Clarete in really horrific Filipiniana-inspired prosthetics) start using the girls as warm bodies for Round 2 of their war against each other. Except for a slightly cheesy flashback sequence, Parola is a stylishly executed and scary at the same time-imagine a face pressing against the ceiling from where worms begin to drop-an endless battle of witches whose cycles of revenge reach from one lifetime in to the next.
CONTINUE READING BELOW
Recommended Videos
But it's the episode directed by Chris Martinez, Rain, Rain Go Away, that will give me nightmares because it taps into my deepest fear: water. Starring "festival queen" Eugene Domingo (she's in three different films at the MMFF this year) and Jay Manalo as well-to-do owners of a factory inundated by the massive Ondoy flood, Rain, Rain Go Away isn't just about the ghosts of the drowned dead-it's about greed, compassion, conscience, and karma. It seems Chris Martinez is not only adept at doing smart comedies (he directed this year's Temptation Island and wrote the screenplay for the bitingly funny satire Ang Babae sa Septic Tank), he's just an over-all amazing story teller, infusing this traditionally kitschy horror franchise with his trademark humor and pathos. If Shake, Rattle & Roll, iconic as it is, ever took a relevant turn it would be with this episode-a grim warning of how precious and random life is. If you're alive, it's time to make every moment count.
ADVERTISEMENT - CONTINUE READING BELOW
***
Peace and love to everyone this Christmas!
Support Filipino film and catch SRR 13 and other movies at the Metro Manila Film Festival!
Share this story with your friends!
---
Help us make Spot.ph better!
Take the short survey
Load More Stories