SPOT.ph's Top 20 Crazy Laws in the Philippines
Some laws are just wide open to misinterpretation.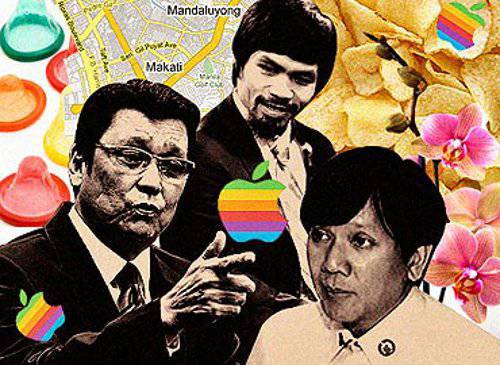 (SPOT.ph) There are controversial laws-and then there are laws that are just plain baffling. There are those that may require a bunch of lawyers to interpret correctly and there are those that are wide open for everyone to misinterpret. There are laws that have us cheering on the lawmaker who filed it and there are laws that make us laugh out loud or cringe in shame. Yes, we have some lawmakers who come up with laws that make us go, "Where the hell did that come from?" Perhaps, their good intentions just don't translate well.
Most of the laws on this list are from 2004 to 2012. Thankfully, only a few of them have been passed. Then again, the fact that lawmakers filed them in the first place is quite disturbing. The list also has a few "classics" thrown in-with stipulations that seem to be wrought from the Dark Ages. We're pretty sure that there are more nutty laws out there, but, so far, these are the ones we dug up. Read 'em and weep.
ADVERTISEMENT - CONTINUE READING BELOW
Note: For brevity, we're using the word "laws" in this article to also refer to bills, resolutions, and such. The dictionary definition of the word "law" is that is refers to "a rule of conduct or procedure established by custom, agreement, or authority." It is that general term that is in effect here. Please check with legitimate sources for the more specialized legal (or lawyer-ly) definitions of these terms.

14. Congratulations galore
Law low-down: In 2011, GMA News Online reported that Sen. Lito Lapid filed Senate Resolution No. 635, to congratulate and commend boxer-lawmaker Manny Pacquiao for defending on his World Boxing Organization welterweight title via majority decision against Mexican Juan Manuel Marquez in Las Vegas, Nevada. In the explanatory note, Lapid pointed out: "By winning this fight, (Pacquiao) has shown to the world the unrelenting spirit of Filipino competitiveness and excellence. This outstanding performance by our Filipino boxer deserves to be commended for the honor and recognition he has brought to the our country."
Legal status: Apparently, this is not the first time that Lapid has filed a Senate Resolution to congratulate someone. He's filed many such congratulatory resolutions in the past. His latest one, which was filed in March this year, is Senate Resolution No. 752, "A Resolution Congratulating and Commending Filipino Actresses Eugene Domingo and Shamaine Centenera-Buencamino for Winning the People's Choice Best Actress and the Best Supporting Supporting Actress Awards, Respectively, at the 6th Asia Film Awards in Hong Kong, Special Administrative Region of the People's Republic of China on 19 March 2012." Lapid, though, isn't the only senator who's filed resolutions to congratulate people. Other senators have done it to. Unfortunately, they just don't get as much press as Lapid. Our advice to Lapid and the congratulatory posse: Send an email or a text message to the person you want to commend.
Will Lito Lapid protect Dora the Explorer from her heavy backpack even if she's not Filipino?
ADVERTISEMENT - CONTINUE READING BELOW
13. Overloaded school bags
Law low-down: Inquirer.net reported in 2010 that Senator Lito Lapid filed Senate Bill No. 2179, "An Act Limiting the Amount of Weight of Bags Carried by Children in School and Implementing Proactive Measures to Protect School Children's Health From the Adverse Effect of Heavy School Bags."
Legal status: So far, there are no new updates about this law. Maybe it just doesn't have enough weight. The good news is that there's no law restricting the use of common sense. Parents are free to think of ways to prevent their kids from experiencing the trauma of carrying school bags that are "too heavy."