SPOT.ph's Top 20 Crazy Laws in the Philippines
Some laws are just wide open to misinterpretation.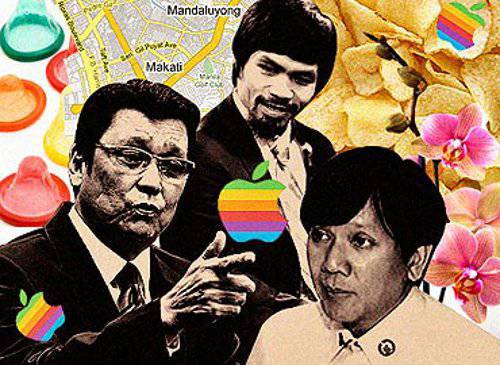 (SPOT.ph) There are controversial laws-and then there are laws that are just plain baffling. There are those that may require a bunch of lawyers to interpret correctly and there are those that are wide open for everyone to misinterpret. There are laws that have us cheering on the lawmaker who filed it and there are laws that make us laugh out loud or cringe in shame. Yes, we have some lawmakers who come up with laws that make us go, "Where the hell did that come from?" Perhaps, their good intentions just don't translate well.
ADVERTISEMENT - CONTINUE READING BELOW
CONTINUE READING BELOW
Recommended Videos
Most of the laws on this list are from 2004 to 2012. Thankfully, only a few of them have been passed. Then again, the fact that lawmakers filed them in the first place is quite disturbing. The list also has a few "classics" thrown in-with stipulations that seem to be wrought from the Dark Ages. We're pretty sure that there are more nutty laws out there, but, so far, these are the ones we dug up. Read 'em and weep.
Note: For brevity, we're using the word "laws" in this article to also refer to bills, resolutions, and such. The dictionary definition of the word "law" is that is refers to "a rule of conduct or procedure established by custom, agreement, or authority." It is that general term that is in effect here. Please check with legitimate sources for the more specialized legal (or lawyer-ly) definitions of these terms.

20. Peace sign

Law low-down: In 2010, Representative Augusto Syjuco, Jr., Ph.D. of Iloilo's second district, filed House Bill No. 886. The bill is "An Act Declaring the First Working Day of Every Year, Beginning on the Year 2010, a National Day of Peace and Unity."
Legal status: It's been pending with the Committee on Revision of Laws since July 8, 2010. It's like saying "Peace be with you" to the whole nation. It's a very a nice thought...but should it really become a law?