Mo Twister vs. Charice Pempengco, the Tulfo brothers' TV threat + more lowlights
Plus, Andi Eigenmann slams Albie Casiño, the P-Noy-Grace Lee break-up buzz, and more crazy tales.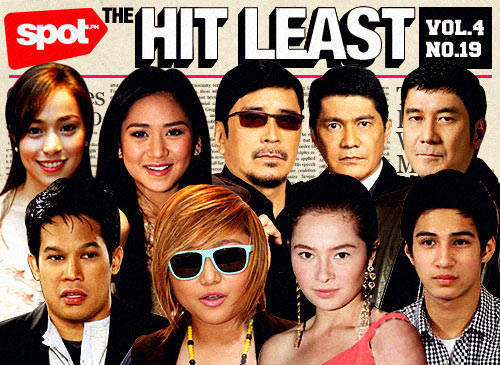 1. BEN, RAFFY, AND ERWIN TULFO GET SUSPENDED BY THE MTRCB FOR ISSUING THREATS VS. RAYMART SANTIAGO AND CLAUDINE BARRETTO ON THEIR SHOW, T3. Great...just rename their show and they can come right back after the brouhaha has died down. (Sounds familiar?)
2. A WOMAN WHO GAVE BIRTH TO HER FIRST CHILD WHEN SHE WAS JUST 14 YEARS OLD ENDED UP HAVING 22 KIDS, REVEALS HER KIDS SOMETIMES GO TO SLEEP WITHOUT EATING AND ONLY ONE OF THEM HAS REACHED HIGH SCHOOL. If artificial birth control is evil, then what do you call this?
ADVERTISEMENT - CONTINUE READING BELOW
3. DUE TO CRISTINE REYES' STATEMENT, HER FEUD WITH SARAH GERONIMO IS REKINDLED. Isn't she scared that the Ara Mina fans may team up with the Sarah Geronimo fans?
4. INCUMBENT MANILA MAYOR ALFREDO LIM WISHES FORMER PRESIDENT ERAP ESTRADA, "GOOD LUCK." Sir, it's been said before and we'll say it again, "Be careful what you wish for, he just might win against you."
5. SENATOR TITO SOTTO SAYS HIS WIFE HELEN GAMBOA HAS MADE PEACE WITH HER NIECE, MEGASTAR SHARON CUNETA. They just couldn't keep up with the Ara Mina vs. Cristine Reyes feud.
Recommended Videos
Load More Stories