SPOT.ph's Top 10 Wackiest Manny Pacquiao Ads
The quirkiest adverts starring the nation's beloved pugilist.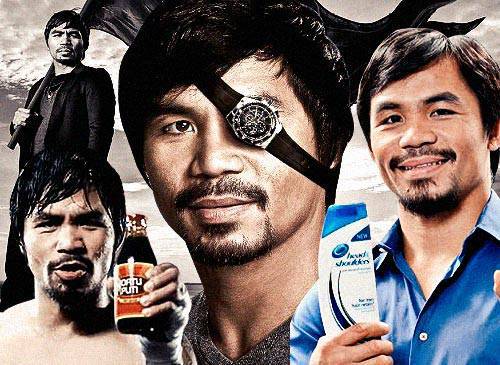 (SPOT.ph) Pinoy boxing icon Manny Pacquiao isn't just a champion in the ring, he's also a heavyweight endorser. Whatever the product is, you just stick his face on it or tap him to star in the ad and it will probably sell. We have to admit, though, that some of the products he hawks don't quite fit his image. Forget those slick ads that look like clips from Hollywood movies (Pacquiao's Hennessy is simply beautiful), we zeroed in on his 10 wackiest ads. Enjoy them as you count down to his smackdown with Tim Bradley this weekend.
The verdict: They should at least have made him take off his boxing gloves. (Or is there an extra fee for that?)