SPOT.ph's Top 10 Wackiest Manny Pacquiao Ads
The quirkiest adverts starring the nation's beloved pugilist.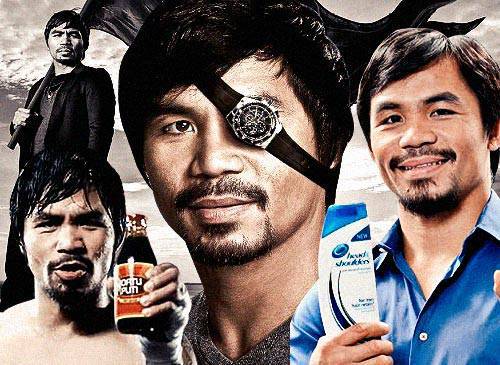 (SPOT.ph) Pinoy boxing icon Manny Pacquiao isn't just a champion in the ring, he's also a heavyweight endorser. Whatever the product is, you just stick his face on it or tap him to star in the ad and it will probably sell. We have to admit, though, that some of the products he hawks don't quite fit his image. Forget those slick ads that look like clips from Hollywood movies (Pacquiao's Hennessy is simply beautiful), we zeroed in on his 10 wackiest ads. Enjoy them as you count down to his smackdown with Tim Bradley this weekend.
The quirks: There's something weird about presenting Pacquiao's supposed smackdown versus dandruff as something that's as important as his fights. The serious tone of the ad, as they say, does nothing for the hair.
The verdict: This is the only anti-dandruff shampoo ad that makes you feel like such a loser for not making your mark in the world.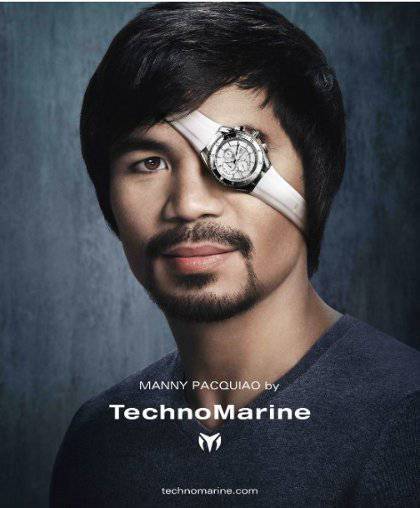 Image scanned from press kit collateral.
2. Technomarine

The product: They're high-end timepieces.
The schtick: Pacquaio is presented as a...pirate?

The quirks: Placing the timepiece over one of Pacquiao's eyes is supposed to make him look cool. However, it doesn't quite have that effect.
The verdict: The image just confuses the heck out of us. We keep expecting Johnny Depp as Captain Jack Sparrow to pop out.