(SPOT.ph) The Philippines may not have any gold medals to its name (more on that later), but in no way does that diminish the achievements of these athletes who've sallied forth in pursuit of Olympic glory. As the 2012 London Olympics begins, we round up the Philippines' most athletic greats.
The opening ceremony to the 1924 Games
David Nepomuceno
Athletics
Greatest moment: The first Filipino Olympian (1924 Paris)
To formalize our entry to the International Olympic Committee in 1918, the Philippines was mandated to send a participant to the eighth Olympiad in Paris. But instead of sending a fleet of athletes, local officials instead decided to send one of our best.
Nepomuceno's fame as a sprint specialist led to his selection as the first Filipino-and Southeast Asian-athlete ever sent to the Olympics. But the then 24-year-old Nepomuceno failed to qualify for the quarterfinals of both the 100m and 200m sprint events (the former's finals was later dramatized in the film Chariots of Fires).
ADVERTISEMENT - CONTINUE READING BELOW
Unfortunately he was never again given the chance to compete at another Olympics. He died at the young age of 39 on September 27, 1939.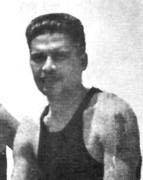 Teofilo Yldefonso
Swimming
Greatest moments: Two-time Olympic bronze medal winner for the Men's 200m breaststroke (1928, Amsterdam; 1932, Los Angeles)
Yldefonso may very well be the greatest Olympian our country has ever produced. A native of Piddig, Ilocos Norte (hence his nickname "The Ilocano Shark"), Yldefonso's aquatic brilliance was first spotted in 1921, when the then 18-year-old started dominating local swimming competitions.
Seven years later, he got his first stint in the Olympics at the 1928 Amsterdam Olympiad, winning the bronze medal for the 200m backstroke. He returned anew to the quadrennial event for the Los Angeles Games in 1932, and brought home another bronze medal in the same event. His winning streak ended at the 1936 Berlin Olympics, finishing seventh in the finals.
CONTINUE READING BELOW
Recommended Videos
Post-Olympics, he served as a Lieutenant during World War II, where he died at the Capas Concentration Camp in Tarlac.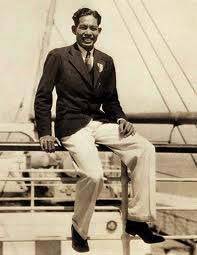 Photo from Philstar.com
Simeon Toribio
Athletics
Greatest moment: Men's high-jump bronze medalist at the 1932 Olympics
If accounts of Toribio's exploits during the 1932 Los Angeles Olympics are to be believed, then we can pretty much pinpoint his performance as the start of our still futile hunt for an Olympic gold medal-the Philippines, at two silver and seven bronze medals, holds the distinction of being the country with most medals without a gold and the fourth longest participating nation without a gold medal.
According to accounts, Toribio was set to jump the 6'6"-tall bar-a height the great leaper had cleared before-but he was bothered by the "call of nature." This came after a grueling four-hour duel for the gold medal. The ill-timed demands of his bladder made him settle for the bronze.
ADVERTISEMENT - CONTINUE READING BELOW
The high-jump artist later on become a lawyer and, in 1941, was elected to Congress as representative of the Second District of Bohol.
The opening ceremonies of the 1932 games
Jose Villanueva
Boxing
Greatest moment: Bronze medalist for Men's Bantamweight division at the 1932 Olympics
Although he is probably more known for his more famous son (see: Anthony Villanueva), it's worth noting that for a time Jose "Cely" Villanueva was regarded as our country's best amateur boxer.
The then-skinny 19-year-old Villanueva beat Japan's Akira Nako in the quarterfinals of the men's bantamweight division, then lost to Canada's Horace "Lefty" Gwynne. Villanueva returned to his winning ways on his next fight, edging out USA's Joseph Lang for the bronze medal.
His win marked the country's first medal in boxing, our Olympic sport of choice when it comes to medal-winning, and etched the 1932 Pinoy Olympic team (winners of three bronze medals) as the most successful batch ever sent to the quadrennial event.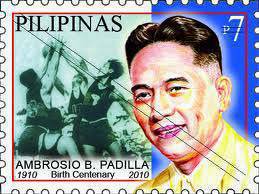 Photo from Philpost.gov
ADVERTISEMENT - CONTINUE READING BELOW
Ambrosio Padilla
Basketball
Greatest moment: Fifth-place finish at the 1936 Berlin Olympics
If there's one basic fact that grounds Pinoys and their love for basketball, it's this: at one point in time, we were even world-class good. The latter we can prove via the late senator Ambrosio Padilla's Olympic career. After leading the Ateneo De Manila Blue Eagles to the 1928 NCAA Basketball championship, Padilla was recruited into the national basketball team.
Padilla, with fellow all-time greats Ciria Cruz and Charles Brock, led the country to consecutive gold medals at the Far Eastern Games (1930 and 1934) before leading the country to a fifth-place finish at the 1936 Berlin Olympics. Their performance is, to this day, the highest ranking obtained by any Asian country in men's Olympic basketball.
In honor of his remarkable legacy, Ateneo created the Ambrosio Padilla Award, which is given annually to the university's best academically performing college varsity player.
The opening ceremony of the 1936 games
Miguel White
Athletics
Greatest moment: Men's 400m hurdles bronze medal winner at the 1936 Berlin Olympics
If you think the PBA was the first stomping ground for taller, faster, and stronger Filipino-Americans then you're gravely mistaken. Miguel White, born of a Filipino mother and an American father, was the country's first legendary half-Pinoy.
Standing at 5'11"-a rarity for Pinoys at that time-the then-26-year-old White won the bronze medal for the Men's 400m hurdles event at the 11th Olympiad in Berlin, finishing about a second and 3/10s behind the gold medal winner.  Like the great swimmer Teofilo Yldefonso, White reportedly met his demise while fighting for our country in World War II.
ADVERTISEMENT - CONTINUE READING BELOW
The opening ceremony of the 1948 games
Martin Gison
Shooting
Greatest moment: Five-time Olympian (1936 Berlin, 1948 London, 1952 Helsinki, 1956 Melbourne, 1964 Tokyo)
There are two ways to view Martin Gison's accomplishments. One, he was so dominant a shooter that he won consecutive gold medals at the 1954 and 1958 editions of the Asian Games and represented the country in a record five Olympics; and two, like the great athletes before him, Gison just wasn't able to carry his Asian scene-ruling form to the Olympics.
His best finish was in his first try in 1936, finishing fourth in the men's 50m small bore rifle (prone position) event. In the nine events of the four Olympics he participated in after 1936 (he also competed in the men's free rifle, free pistol, and rapid-fire pistol), Gison's next best finish came in '52 and '56 when he placed 13th overall. Still, Gison's feat of prolonged excellence-he was 22 in his first Olympics, 50 in his last-will probably forever stay unmatched.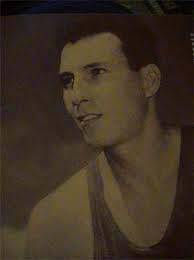 ADVERTISEMENT - CONTINUE READING BELOW
Caloy Loyzaga
Basketball
Greatest moment: Two-time Olympian (1952 Helsinki, ninth place; 1956 Melbourne, seventh place)
Pundits point to the 1954 World Championships as Carlos "The Big Difference" Loyzaga's greatest performance. After all, the 6'3" center was named to the all-tournament team (much like a mythical first team selection) and had led the country to a third-place finish, the best showing of any Asian country in a world competition.
His achievement though as a two-time Olympian (he actually made three trips to the Olympics, the third one as coach of the 1968 basketball team) shouldn't also be overlooked. He was the best player on some of the best basketball teams our country has ever produced, and for that he should forever be remembered as an icon.
A clip of the 1960 Olympics
Mona Sulaiman
Athletics
Greatest moment: 1960 Rome, 1964 Tokyo
Before Lydia De Vega ruled as Asia's Fastest Woman-heck, even before the great female sprinter was born-our nation was captivated by an equally-gifted runner by the name of Mona Sulaiman. The Cotobato-born Sulaiman first came to prominence in 1957, when the then-15-year-old barefooted Muslim speed demon was spotted by a government official. Three years later, she was sent to the Rome Olympics but failed to get past the qualifying stages of the women's 100m and 200m sprint events.
Sulaiman's greatest triumph came two years later, when she became the first Filipina to win three gold medals in a single Asian Games. Sulaiman won the individual gold medals for the 100m and 200m sprints and was part of the gold medal-winning 4x100m relay team. Sulaiman won an unprecedented fourth medal when she captured the bronze in the shot-put event. She returned to the Olympics in 1964 in Tokyo but failed to live up to her reputation as Asia's sprint queen, again failing to qualify for the finals of the 100m and 200m events.
ADVERTISEMENT - CONTINUE READING BELOW
Sulaiman was known as a fiery competitor and once reportedly hurled a discus at rowdy onlookers during a local athletic meet.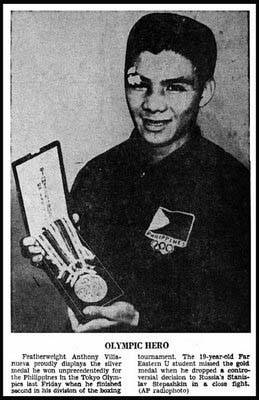 Photo from the Philippine Students' Almanac
Anthony Villanueva
Boxing
Greatest moment: Silver medalist for Men's Featherweight division at the 1964 Tokyo Olympics
Anthony Villanueva's Olympic boxing career is notable for three things. First, his silver medal win marked the first and only time a Pinoy father and son both won Olympic medals (his dad, Jose Villanueva, was a bronze medal winner in the bantamweight division of the 1932 Los Angeles Olympics). Second, his close defeat in the Olympic finals against Russia's Stanislav Stephaskin is one the most controversial in Philippine sports, with the 3-2 judge's scorecard victory given to the Russian deemed by local scribes as a "robbery." Third, Villanueva's sad plight into obscurity shows our appalling disregard for our past heroes.
Villanueva came home to a hero's welcome after the Olympics and became famous enough to star in local movies. When his popularity waned, he migrated to the United States where he worked as a security guard until his return to the country in the late '90s. His time in the US was without financial struggles, and he was once reported to be mulling over selling his silver medal to make some money. Upon his return to the Philippines, Villanueva received a monetary incentive from the government. But, alas, he suffered the first of three strokes shortly after and was relegated to a wheelchair.
ADVERTISEMENT - CONTINUE READING BELOW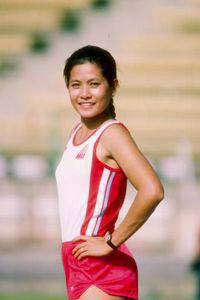 Lydia De Vega
Athletics
Greatest moment: Two-time Olympian (1984 Los Angeles, 1988 Seoul)
Lydia De Vega might not have found the same success in her two Olympic stints as she had on the Asian track and field scene, but she's still rightfully known as arguably the best runner our country has ever produced. Her list of achievements will probably never be duplicated: 100m dash gold medal winner at 1982 and 1986 Asian Games; 100m gold medal winner at the 1987, 1991, and 1993 Southeast Asian Games; and two-time double gold medal winner for the 100m and 200m dash at the 1983 and 1987 Asian Athletics Championships.
Boxing highlights from the 1988 Olympics
Leopoldo Serantes
Boxing
Greatest moment: Men's Light Flyweight bronze medal winner at the 1988 Seoul Olympics
Decades after the Villanueva father-and-son connection gave our country its first taste of Olympic boxing triumph and just a few years before the Velasco brothers (Roel and Onyok) captivated the country, there was little-known-and, unfortunately, little-celebrated-Leopoldo Serantes.
ADVERTISEMENT - CONTINUE READING BELOW
An Army Master Sergeant, Serantes should go down in the record books as our country's first big little man (the division he won in, light flyweight, has produced three of our five Olympic boxing medals). Serantes was a punching dynamo, with two of his four victories in Seoul ending via "referee stopped contest" result (the equivalent of professional boxing's TKO). His bronze-medal performance in Seoul ended the country's 24-year Olympic medal drought and sparked an amateur boxing resurgence.
Sadly, like Anthony Villanavueva before him, Serantes' later life will be subject to poverty. In a television special, Serantes, now frail and suffering from Chronic Obstructive Pulmonary Disease (the same disease that did Dolphy in), recounted how he "turned over" his medal to the Philippine Sports Commission in exchange for a P30,000 donation. "Pag laos ka na, pag wala ka na, nakakalimutan ka na ng tao eh. Ganun ang Pilipino kung san ka nandun, nandun din ang Pilipino pero kung bumagsak ka na ganun din sila wala na rin," said Serantes in his interview for the program.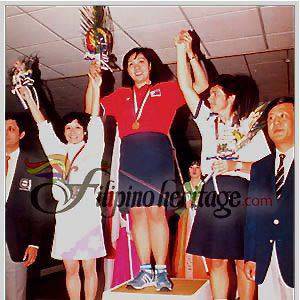 Photo from FilipinoHeritage.com
ADVERTISEMENT - CONTINUE READING BELOW
Ariane Cerdena
Bowling
Greatest moment: Gold medal winner for women's bowling (demonstration sport) at the 1988 Seoul Oylmpics
The Philippines unofficially has two Olympic gold medals. The first was won by bowler Arianne Cerdena at the 1988 Seoul Olympics (for the second one, see: Willy Wang). But as fate would have it, her event was being played as a demonstration sport-sports that are getting more popular that host countries are allowed to showcase, but are not counted in the official Olympic tallies. But that shouldn't taint whatever prestige Cerdena's victory has brought to our country.
Like other Olympic gold medal winners, Cerdena proved herself worthy of the title Olympic champion after facing and defeating the best and brightest in her sport-the event attracted participants from 20 nations. She should forever be mentioned in the same breath with her fellow Olympic medal winners.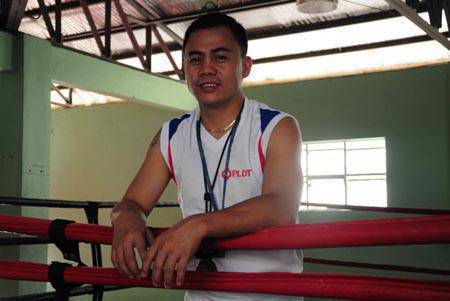 From NPPA Images
Roel Velasco
ADVERTISEMENT - CONTINUE READING BELOW
Boxing
Greatest moment: Bronze medalist for Men's Light Flyweight division at the 1992 Barcelona Olympics
Roel Velasco is not just "Onyok's-older-brother-who-also-won-an-Olympic-medal." Yes, he might not be as charming or as relatively funny as his more famous brother, but pound-for-pound Roel is as good as a boxer. In fact, the older Velasco edged out his brother Onyok for the chance to represent the country at the Barcelona Olympics. After gaining qualification, the dimunitive Roel earned three straight decision victories at Barcelona to enter the light flyweight semi-finals. He went up against Cuba's Rogelio Marcelo, who was awarded a "referee stops contest" victory.
Velasco was given a hero's welcome once he returned home. He currently trains the country's lone boxing representative to the upcoming London Olympics, Mark Anthony Barriga.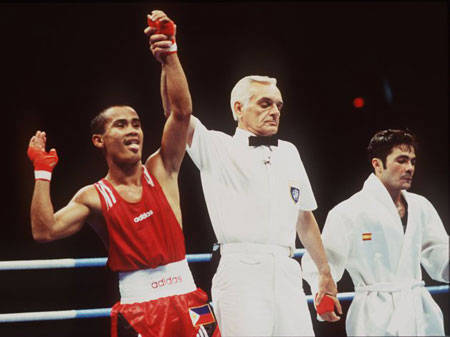 Mansueto Velasco
Boxing
Greatest moment: Men's Light Flyweight silver medal winner at the 1996 Atlanta Olympics
ADVERTISEMENT - CONTINUE READING BELOW
Onyok had it all: lightning-quick punches, cat-quick reflexes, an eternally sunny disposition, and that rare boxer's charisma rivaled only by friend Manny "Pacman" Pacquiao. That's why it wasn't easy for Filipinos to accept his 6-19 lost to Bulgarian Daniel Petrov in the gold medal fight in the men's light-flyweight event at the 1996 Atlanta Olympics. Just how bitter were we? Well, as the long-running gag show Bubble Gang "explained" through reenactment, the judges had an apparent disregard for Onyok's punches. For a punch to count as a point, the three judges scoring the fight had to unanimously acknowledge it. Apparently, every time Onyok landed a punch, the judges had their attention on the pretty women in the audience and/or on other non-boxing related matters, which they magically forgot to attend to every time the Bulgarian landed a punch-thus they counted more points for the Bulgarian.
Although we're pretty sure that whatever pain Onyok felt was quickly doused by the  grand heroes' welcome given to him-one that easily upstaged the ones held for past Olympians (sorry, kuya Roel)-and his reported multi-million cash reward (really sorry, kuya Roel). Not bad, indeed.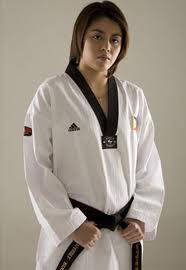 ADVERTISEMENT - CONTINUE READING BELOW
Marie Antoinette Rivero
Taekwondo
Greatest moment: Two-time Olympian (2004 Athens, 2008 Beijing)
As a 16-year-old jin competing in her first Olympics, Marie Antoinette Rivero did well. The 2004 Athens Olympics marked the second time that taekwondo was included in the official roster of the Games and the Filipino team consisting of Rivero, Donald Geisler, and Tshomlee Go was regarded as the best the country has ever sent (Bea Lucero and Stephen Fernandez each won bronze medals at the 1992 Barcelona Olympics, but taekwondo was just a demonstration sport at the time).
Geisler and Go, however, got eliminated in the early rounds, leaving Rivero to salvage a decent showing. She more than did that with a dramatic win in the first round. She then ran over her quarterfinal foe, before giving a gutsy performance in the semifinal round only to lose a close fight to eventual silver medal winner Elisavet Mystakidou of Greece. A loss in the repechage match for the bronze medal ended Rivero's Athens campaign. However, her fifth place finish stands as the country's highest individual finish in taekwondo and the closest a Filipino has ever been to a medal since 1996.
The past few years for Rivero have been beset with injuries, which many scribes cite as reason for her early exit at the 2008 Beijing Olympics and her failure to qualify for the upcoming London Games.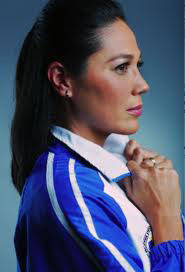 Photo from Human Nature
ADVERTISEMENT - CONTINUE READING BELOW
Akiko Thomson
Swimming
Greatest moment: Three-time Olympian (1988 Seoul, 1992 Barcelona, and 1996 Atlanta)
Multiple Southeast Asian Games gold medal winner Akiko Thomson once recounted the curious case of her citizenship this way: "I don't have Filipino blood, my father was American, my mother is Japanese. We moved to the Philippines when I was six months old. I was naturalized a Filipino for sporting reasons by a presidential decree. [But] I feel like I'm an adopted Filipino and although I have no [Filipino] blood, my heart is Filipino... I feel most Filipino..."
Proud of her we should be indeed, as she is one of the few Pinoys to compete in three straight Olympics. Thomson is also the youngest Filipina ever sent to the Olympics, being only 13 years and 346 days old when she competed for the 50m and 100m freestyle and 100m backstroke events at the 1988 Seoul Olympics. And although she didn't bring home Olympic hardware-her best finish was 17th for the 200m backstroke at 1992 Barcelona-Thomson should be credited for willingly being the face of our country's drive for Olympic excellence.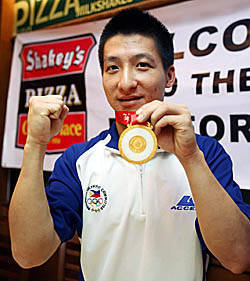 Photo from Philstar.com
ADVERTISEMENT - CONTINUE READING BELOW
Willy Wang
Wushu
Greatest moment: Gold medalist for Wushu's Men's Nanquan and Nagun (demonstration sport) at 2008 Beijing Olympics
By now, it should be pretty obvious how our Olympic journey has so far been shaped: filled with near-misses, heartbreaks, but not without splendidly courageous performances. Wushu's Willy Wang is the most recent embodiment of that predicament. Wushu, having originated in China, was included as a demonstration sport for the Beijing Olympics. Naturally, we sent our best to compete and, like Arianne Cerdena had done before, we won another demonstration sport gold. Wang won the men's nanquan and nanggun combined event, easily becoming the lone bright spot in our forgettable 2008 Beijing Olympics roster.
The win added to Wang's impressive medal collection, which also included gold medals in the 9th World Wushu Championships in 1997, the 7th Asian Wushu Championships in 2008, and the Southeast Asian Games in 2005 and 2007. Citing the need to focus on his family and business (and the uncertainty of when Wushu will finally be accepted as a formal Olympic event), Wang retired in 2009.
Share this story with your friends!
---
Help us make Spot.ph better!
Take the short survey
Load More Stories