Pre-Election Excitement: 10 Allegedly Non-Political Ads
Does the early politician get the votes?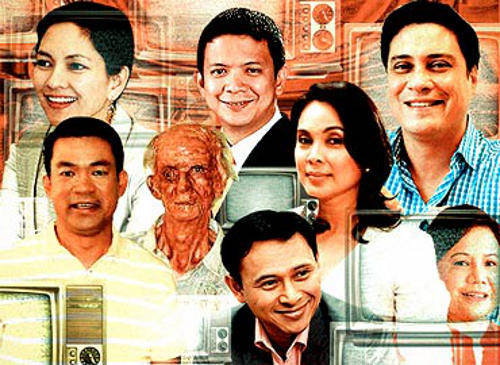 (SPOT.ph) Voters' registration is over and the Commission on Elections is already processing candidacy papers, which means all will be quiet on the political front until the campaign season kicks off in February. That is, of course, if you live in a magical happy place where people play by the rules. Not so in the Philippines, where a supposed ban on early politicking can be skirted by appearing in advocacy ads and infomercials. The candidates are, after all, not campaigning for themselves, but for some abstract ideal that they would like to be associated with.
Here's a rundown of some videos that came out before the election season officially began. It's up to you to decide whether these candidates are your friends or just politicians doing what politicians normally do.
Senator Loren Legarda for Philhealth's National Household Targeting System
Legarda, who's going for another Senate stint in 2013, has always been a frontrunner in pre-election surveys so she doesn't really need the extra exposure. This ad, released in September, may in fact be just a public service announcement reminding the poor to make sure that they're on the government's database of beneficiaries of social services. To her credit, Legarda only does the voice over and only appears in the last few seconds of the ad. But the ad packs a Pavlovian punch. There may come a time when some Pinoys will think of Legarda each time Philhealth is mentioned. That may be great for Legarda. But we don't know if that's cool for Philhealth.
ADVERTISEMENT - CONTINUE READING BELOW
Bayan Muna Representative Teddy Casiño is different
In 2013, Casiño will be running for senator under the Makabayan Coalition, an alliance of progressive groups. This clip highlights what his supporters claim are qualities that set Casiño apart from traditional politicians. Take note of the "homemade" effect of the video. Very grassroots chic, yes? Props to Casiño's crew (if he has one) for making up for their lack of killer political machinery with tech savvy. Look, Ma! No burning effigies!
Former Akbayan representative Risa Hontiveros is for moms
In a 30-second advocacy ad released in May, the charming senatorial candidate reminds us how important mothers are and pushes for passage of the Reproductive Health bill to lower maternal mortality in the Philippines. Hontiveros knows very well that establishing her presence early in the game is crucial. In an article written by Jonathan de Santos for Yahoo! Philippines, Hontiveros, who had lost in the 2010 elections, explained, "We learned our lessons in 2010 so I hope we will make it this time." Well, they do say that the early bird catches the worm.
Former Las Piñas Representative Cynthia Villar for the Villar Foundation
Mrs. Villar, a senatoriable, says the ads were meant to promote the Villar Foundation on its 20th anniversary.  In an interview with The Manila Times, she revealed, "We want to tell the people what we have done and what we intend to do. Wala namang tumutulong sa amin para magkaroon ng ads na ganun. 'Yun ay galing sa aming sariling bulsa, so I don't find anything wrong with it (Nobody's helping us produce those ads. We financed them with money from our own pockets, so I don't find anything wrong with it)." It has to be pointed out, though, that the drab mood lighting is broken only by Mrs. Villar's orange clothes in the same shade that her husband, Senator Manuel Villar Jr., used during the 2010 presidential elections. Well, at least nobody is bathing in a sea of garbage in this ad.
ADVERTISEMENT - CONTINUE READING BELOW
Former senator Juan Miguel Zubiri is an "Eco-Warrior"
Zubiri, who resigned from the Senate in 2011 over allegations of poll fraud, is running for senator again under the United Nationalist Alliance. Over the years, Zubiri has presented himself as a champion of the environment. So, it makes sense if he continues his advocacy while out of public service. What makes less sense is this ad for the Philippine Eco-Warriors which does not really say much about what the group is about.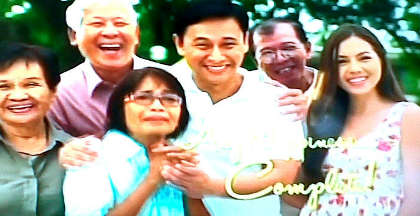 Aurora Representative Juan Edgardo Angara for the Senior Citizens Act

Aurora Representative Juan Edgardo Angara, who is running for the Senate, has come out with an ad advocating better services for senior citizens, and to highlight how he helped get the Expanded Senior Citizens' Act get passed into law. The ad, which features actress Julia Montes, her grandmother, and Senator Edgardo Angara, can be seen on TV, but, inexplicably, cannot be found online. Perhaps this is to emphasize that the ad is meant for senior citizens who grew up in a world where the Internet did not exist. We just have to say, though, that the ad, which closes with the younger Angara being hugged by the elderly while someone giggles in the background, is a little unsettling.

ADVERTISEMENT - CONTINUE READING BELOW

 

<>  <> <>Senator Francis Escudero for AMA Computer Learning Center College <>Like Senator Loren Legarda, Senator Francis Escudero is probably popular enough to not even have to campaign that hard for 2013. But that has not stopped him from appearing in this ad for ACLC and ACLCL College and extolling the importance of getting an education. Those who don't go to school, he says, have no voice, are "walang kibo (silent)" and "kawawa (pitiful)." Then again, the ad's taglines "kakampi ng kabataan" and "may boses ka na" seem to fit a senator up for reelection better than they do a learning institution. <>  <>  <> <>Senator Aquilino "Koko" Pimentel III hates zombies <>Being a victim of it in the 2007 elections and waiting for years before finally being proclaimed a senator in 2011, he hates poll fraud so much that he came out with an advocacy ad to remind people to register to vote. Otherwise, he warns, "zombie" voters could take over and that will lead to massive cheating. If that happens, he says, "Patay! Nadaya na naman ang Pilipinas." Although voters' registration is important, and is the duty of every adult Filipino, Pimentel's reminder for voters to "use your kokote," which sounds a little like his nickname, also sounds a little too much like politicking. Also, everybody knows zombies care little for representational democracy, or subverting it. They care very little for anything at all, being undead. <>  <>  <> <>Pagsanjan Mayor Girlie "Maita" Ejercito for the Bangkero Festival 2012 <>Earlier this year, Ejercito, who is running for reelection, released the official music video and anthem for the Bangkero Festival. The song's lyrics heap praise on the boatmen on the Pagsanjan river and on the continued prosperity of Pagsanjan town. Otherwise, there are no words.

ADVERTISEMENT - CONTINUE READING BELOW

<>  <> <>Laguna Governor E.R. Ejercito Estregan stars in the MMFF entry, El Presidente <>Although not, strictly speaking, an advocacy ad, this re-electionist's Metro Manila Film Fest entry El Presidente takes the cake for ensuring pre-election exposure on an epic scale. Ejercito, who portrayed the gangster king of Tondo in Asiong Salonga (2011), will now be playing Emilio Aguinaldo, the country's first President. According to the production's press release, the film promises to "clear all the issues and controversies about General Emilio Aguinaldo with the full support of his descendants." Oddly enough, Aguinaldo hails from Cavite. <>  <>Art by Warren Espejo, with PEP photos and screenshots of images from news clips
Load More Stories