(SPOT.ph) This organization could not be any simpler. Teach for the Philippines aims to do exactly what their name says: teach for the Philippines by spreading the teaching bug that might have bitten you once thanks to Dead Poets Society, The Ron Clark Story, or Freedom Writers. Heck, even Take the Lead, but maybe with less dancing involved.
They are inviting people who have had contact with said bug to make a two-year commitment of being a public school teacher. While some may ask if this is really necessary, our educational statistics say otherwise.
"There is something wrong and we have to face that." says Clarissa Delgado, Chief Operating Officer of Teach for the Philippines. It's easy to concur but they take it a step further by seeing the hope in the situation, asking for people's help and giving them instructions on how to do it.  Delgado, along with the rest of the passionate team working for the organization, have adapted a no-nonsense outlook on not just the state but the quality of education and educators in the Philippines.
ADVERTISEMENT - CONTINUE READING BELOW
Don't mistake them for a recruitment office. It's not just about the students, it is also about the person that the students will be looking up to. They're looking for people who can enable the youth and broaden their perspective in life. They're not just going to take your application, process it and send you off without a care package.
Once you've been accepted, you will be scheduled for an eight-week training program that will equip you with a variety of skills, the utility of which won't be limited to the classroom. Their inaugural batch, which you can still be a part of, will be dorming together in Ateneo and will receive lessons with topics ranging from management to psychology.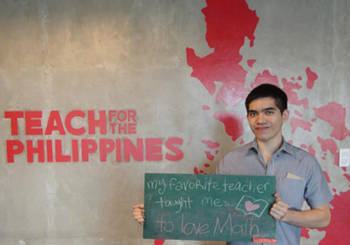 ADVERTISEMENT - CONTINUE READING BELOW
Recommended Videos
What did you learn from your favorite teacher.
What's truly inspiring about them is their humility. They know that the task is daunting and they know that change is not made overnight, magically by the efforts of one person or one group. They're part of a bigger cause, quite literally too. Teach for America has been around for two decades and the concept has proven to be so successful that a global network, Teach for All, has been established to make effective reforms on education. And we can all agree that it all starts with a good experience in the classroom.
Evan Chen, Director for Training and Support, relates a story of a teacher who used to park her car far from where she teaches so as not to alienate the students. What they aim for, he says, is to increase the sensitivity of teachers to the conditions that the children are living in. He emphasized the importance of the combination of truth and hope, clinching it by continuing the teacher's story. Eventually, she was able to park nearer to the school. Her students saw her car and she was able to use it to motivate them, saying that it was something she worked for and not something that someone just gave to her.
ADVERTISEMENT - CONTINUE READING BELOW
Teach for the Philippines discriminates on just one aspect: you need to want to make a change as badly or maybe even more than they do. Anyone who makes that criteria is encouraged to apply and become the teacher that everyone wishes they had when they were younger. The kind of teacher that says you can work for a chance to be the what you want to be, whatever that is. A happy mix of practical and supportive.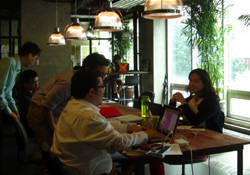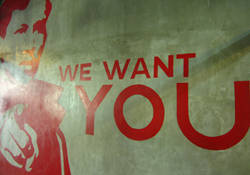 ADVERTISEMENT - CONTINUE READING BELOW
Rizal has spoken. Join them.
The enthusiasm of the group cannot be compressed in this article. Head on over to their website for more information and follow them on Facebook and Twitter. Maybe 2013 is the year you finally listen to at least one of the voices in your head, the one that constantly nags you to do the right thing.
Share this story with your friends!
---
Help us make Spot.ph better!
Take the short survey
Load More Stories