(SPOT.ph) Finding someone to fall in like with is hard enough. Imagine what people who want to engage in Bondage and Discipline, and Sadomasochism (BDSM for short) have to go through to find their partners and make it work. It's a minefield of misconceptions and real danger but for years (yes, years-way before Christian Grey became a household name), that subculture in Manila (yes, here) has been witness to successful marriages and polyamorous partnerships.
What holds them together aside from the rope and leather? How do they best the rest of us in the mystical art of not breaking up?
Here are some non-fetish related and absolutely loving tips from the BDSM community for the "vanilla" world (the term used by fetishist to refer to non-kinksters) that you might want to ponder to keep that flame alive.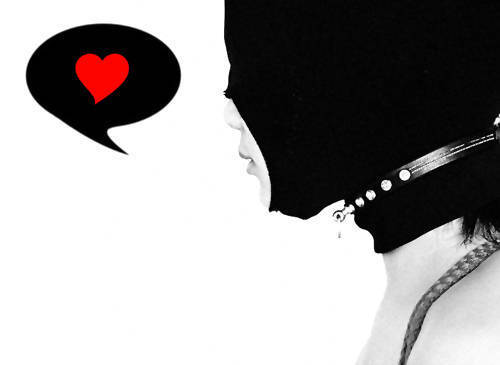 TIP #1: Don't be afraid to tell people what you want, otherwise you won't get it
Vanilla World Relevance: If you really want to get married and you're afraid that if you voice it out too soon you might scare away a potential partner, take a step back and assess if you really want to spend your time and effort convincing someone who doesn't want to commit to have a family with you.
The Kinksters Say: In the BDSM community, people openly tell each other how they want to be treated. If they like getting tied up, they say so and they even get into the specifics. Some people prefer rope over leather and because nobody has to guess what you want, you attract the right kind of partner. There are people with a "wet and messy" fetish who like dunking people's faces in pie and they meet people who like having their faces dunked in pie and they engage in happy face-being-dunked-in-pie sessions.
The magic has nothing to do with the fetish but in knowing what you want and not hiding it. There are people who never thought they would find someone who would lick their feet but now their toes are squeaky clean.
What makes BDSM relationships more manageable is that it works in reverse. From the start, you already know that the other person wants to engage in some form of sexual act with you so all that pretense about what you really want vanishes. It might put you off but that openness is something to hold on to. They don't trick you or lie to you about what they want so you feel much more confident telling them what you want, too. Trust trumps love and honesty conquers all.
TIP #2: Leave the force to the Jedis
Vanilla World Relevance: If you like mountain climbing and your partner likes staying at home, don't attempt a "compromise" by agreeing to do what each other likes. Anyone can stay at home but mountain climbing requires motivation. Love is a feeling, not a card you can use to make people do things for you.
The Kinksters Say: Consent in the BDSM community is of the utmost importance because it is a tricky, tricky thing. Let's talk about something disgusting for a bit, like piss. This may be hard truth for people to understand but there are people who like pissing on people. Let's debunk the myth that everyone in the fetish world is one homogenous blob of people. This is a specific kink and people who don't want to engage in it are free to reject offers like that. If you're uncomfortable about something, speak up. It's your responsibility to set your limits-don't force yourself to do anything you don't want to.
Consequently, don't force people to do things they don't want to. Maybe it's sex, and they're not ready for it. Maybe it's going to bars and they don't like crowds. Whatever it is, always respect people's boundaries. They will get there when they are ready.
TIP #3: Commit to what you can. If you can't be monogamous, don't pretend that you will be.
Vanilla World Relevance: Don't tell your partner "you're the only one" when the reality is they could be one of two or more. Breaking someone's trust is serious business and your partner is entitled to make an informed decision. Some people value fidelity and monogamy and if those are just words to you and not ideas or principles, back the frak off. Find people who share your sentiment.
The Kinksters Say: Everybody wants commitment, even in the BDSM world. Commitment has been corrupted to mean monogamy but what it really means is doing what you say you will. If you can't keep your bird in the nest, don't say that you won't fly off. Yes, it will drastically decrease the number of partners you can be with but at least you wouldn't be a douche. Because being a douche will reduce your chances of happily ever after to nil.
If you really feel like your heart is big enough for two or more, be decent enough to inform everyone involved. Let people decide if they want to be in that kind of situation. Don't trap them in it because they're already there and don't force them to stay if they don't want to.
There are people who are open minded enough to understand that if you can hate a lot of people at once then you sure as hell can love more than one person at a time. It happens in real life and there are polyamorous relationships that have lasted for years. There is no hiding, there is no deceit. They do it by treating people like people and not body parts.
Monogamy is not impossible but it's a decision that you have to make for yourself. Frankly, not everyone who engages in BDSM is promiscuous. But those who are don't hide it and they are responsible. Nobody wants to pass on any kind of disease, venereal or mental.
TIP #4: Be responsible for each other's safety and sanity
Vanilla World Relevance: Fully knowing that you will be making the other person cry sometimes, try not to incapacitate people by using safety measures. For example, if you know that someone tends to get a little worried when you're out late, shoot them a text telling them you're alive and breathing. Don't let them stay up late panicking over your safety. Sleep deprivation causes depression. These are facts of life. Be nice.
The Kinksters Say: When a submissive and a dominant get together in a room, everything goes primal. It's stripped down to the basics of "I trust that you won't hurt me" because pain is ok but being injured is another matter. The dominant is pretty much responsible for the life of the submissive, making sure that the pain inflicted isn't going to cause any serious harm.
Newsflash: you will be inflicting pain on your partner and they will return the favor. That's a risk everyone takes when they step into the room called relationships. This is one of the best pieces of advice that the BDSM can share: If you don't want to be responsible for someone, don't get in a relationship with them.
TIP #5: Use safe words, speak up when in pain
Vanilla World Relevance: There are things you can tolerate like waiting around for your partner who tends to arrive late even though you've been vocal about being anal about punctuality. But when they are doing something that you can only swallow with a shot of liquor, don't head for the bottle. Cry foul when you need to.
The Kinksters Say: Usually, a submissive has safe words to use when the pain becomes a little too much. Physical and mental health always comes first, sadists don't actually want to traumatize their submissives. It's much less fun playing with a broken toy.
Have a safe word in life too. There's this thing called sitting down and talking things out, which is a great way of addressing concerns immediately. If there is something that bothers you or if you sense that something is bothering your partner, talk. Anything that is left to stew will fester and rot so unless you want that to happen, keep the lines of communication open and talk as soon as possible.
Let's say you're in one of those successful polyamorous relationships but you're still human and you're feeling insecure and left out. Say something. On the other hand, if you're feeling like your partner is being unusually aloof and quiet, grow some sensitivity and send some lambing and then talk things out.
Photo by Brendan Goco. Relationship advice from Shinobi. Visit his page to know more about the lifestyle.
Share this story with your friends!
---
Help us make Spot.ph better!
Take the short survey
Load More Stories