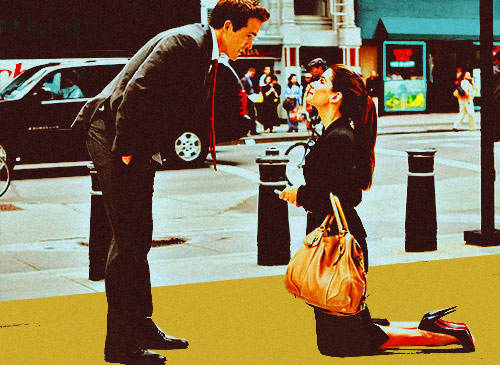 (SPOT.ph) Let's face it: Manila isn't exactly scenic unless you count smog, traffic jams, and construction sites as elements that add up to a gorgeous view.
If you think about it, there's really not a lot to a good proposal-just honest intentions and maybe a ring. Some people would say it doesn't matter when and where you propose, but to them we say, "Go ask someone to marry you in a random alley." No, here, we believe in grand romantic gestures; you know, the type that makes it onto YouTube the next day, gets us on The Ellen Degeneres Show, and makes us international superstars.
While restaurants are favorite betrothal grounds (see our Top 10 Most Romantic Restaurants for 2010 and for 2013), other couples opt to get engaged in places that are personal to them: first date venues, favorite church. We, however, believe in creating fresh memories and experiences for the couple. And believe it or not, sweeping gestures can be done in the city. Amid the crowded thoroughfares of Metro Manila, we're showing you creative ways to get down on one knee, 21st-century style.
ADVERTISEMENT - CONTINUE READING BELOW
Note: These proposal venues are inspired by real-life and fictional couples, with instructions on how you can do it in Manila.
1. HELICOPTER TOUR
(Based on numerous couples' experiences, one of which is Jonathan's proposal to Zuleth)

Zuleth got the shock of her life when, during a helicopter ride, her boyfriend, Jonathan, proposed by writing a large "Will You Marry Me?" on the beach below them. We had to give him props for two things: effort and  common sense. You can barely hear anything over the helicopter's engine.

Option:
Air Gurus offers various aviation services including helicopter tours. Available helicopters are the Bell 206 B3 and Bell 206 L3. For the former, it's P45,000 (maximum of three people) per hour. To extend, there are extra fees of P5,000 for every hour of waiting, an additional P2,000 for every take off and landing cycle, and P10,000 for resting over night (should you spend the night elsewhere). For the latter, it's P65,000 (maximum of five people) per hour. The same extra charges apply.
ADVERTISEMENT - CONTINUE READING BELOW
Recommended Videos
One-hour flights should be kept between sunrise and sunset (6 a.m. to 6 p.m.).


2. MOVIE TRAILER

(Based on Matt and Ginny)

Matt's proposal to Ginny has over 25 million hits on YouTube and we know why: girls want to swoon and guys want to know about the competition (and to check for ideas). Ginny is watching a movie with her friends when a video, presumably a trailer, comes on. It's of two men (shot only from the knees down) where the younger one asks for the other's daughter's hand in marriage. The camera slowly shifts upward to reveal that it's Matt (to Ginny's surprise and confusion) and follows him as he runs from the house to the theater.

Option:
We recommend renting a cinema for a group of friends to prevent cynical strangers from saying "What a waste of perfectly good trailer space" to your sweet gesture. Try Greenbelt's My Cinema. It's P26,500 for four hours and seats 50 people. You can bring a copy of the movie of your choice or choose from Greenbelt's current selection. It also has a private lounge and is inclusive of free popcorn and 30 parking slips.


3. FLASH MOB
(Based on Nikki and Justin)


ADVERTISEMENT - CONTINUE READING BELOW

Before Carmina and Zoren there was Nikki and Justin, the greatest mob proposal we've ever known (and Zoren's inspiration as told in Yes magazine's January 2013 issue). A fake adultery scare and a thousand dancers later, Justin proposed to a shocked Nikki and asked, for greater effect, to get married then and there. The entire spectacle was produced by Fox's show, Mobbed. We realize, however, that had she said no, it would've been one of the greatest fails of the decade.

Option:
In the rare case that you don't have a thousand dancer friends to do backup, you can just call Ness Moreno of Thrill the World Philippines, a company which organizes flash mobs in the country. Rates are free if you use "Real People" (bystanders) and P450 for registered Mobbers. Moreno also enumerated a few flash-mob-friendly places such as SM Mall of Asia, Harbour Square, Intramuros, Quezon City Memorial Circle, Luneta, Ayala Triangle Gardens, Bonifacio Global City, SM North EDSA's Sky Garden. Contact Moreno at 543-2028 or 0929-976-9205.


4. PLANETARIUM
(Based on Ross' imaginary proposal to Rachel)
ADVERTISEMENT - CONTINUE READING BELOW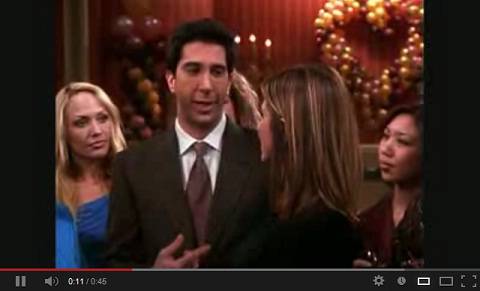 Had they not taken a "break," Ross would've proposed to Rachel in super swoon-worthy fashion: the planetarium where they had their first real date, venue full of lilies, Frank Sinatra's "Just the Way You Look Tonight" blaring in the background, with the stars forming the important question. Everyone wants to fall in love under the stars and inside the planetarium, you're guaranteed the same amount of romance without the mosquitoes.

Option:
ADVERTISEMENT - CONTINUE READING BELOW
For those wondering, the Mind Museum does not rent out their Universe Gallery (or any other Gallery for that matter) for public use. Fortunately, our National Museum has a gorgeous planetarium that would do the job. Contact Arnulfo F. Dado, Curator II for Restoration and Engineering at 527-1259 or e-mail him at restoration@nationalmuseum.gov.ph. Planetarium prices start at P20,000.
5. ADVERTISE YOUR LOVE
(Based on Roberto and Malia's billboard proposal)

There's nothing like proclaiming your love to the entire world through billboard advertising. Our advice though, unless your names are unique, put some kind of identifier that would be specific to only you and your fiancee. Writing only "Anna, will you marry me? -Mark" might cause trouble for other Anna-Mark couples out there. If you're not predisposed to being stalked, why not add your full names or a photo?

Option:
Go big or go home, we always to say-go for main thoroughfares like EDSA or C5 and not some secluded street. Businessential Prints & Ads Inc. rents out  billboards along such streets; they have one one on EDSA-Guadalupe for around P250,000+ per month, but we doubt you need it for a whole 30 days. Hiring it for a day would cost around P8,000 plus a P20,000 installation fee. Contact Michelle at 0917-893-1698.
ADVERTISEMENT - CONTINUE READING BELOW
Share this story with your friends!
---
Help us make Spot.ph better!
Take the short survey
Load More Stories