10 Best Apps to Help You Deal With Life in Metro Manila
We put together 10 apps that will help you navigate the everyday stress of being a Manila resident.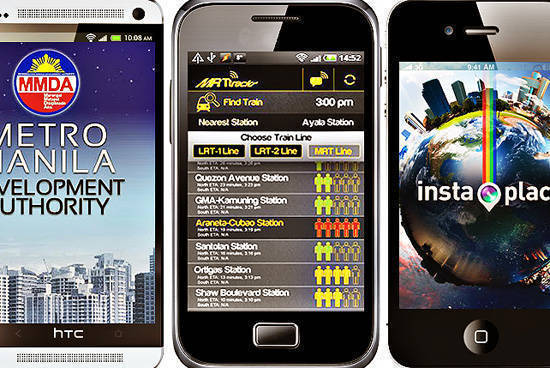 (SPOT.ph) We all know how chaotic Manila can be. Thankfully, technology is catching up and a bunch of mobile apps catering to Manila-specific concerns have been popping up. We pick 10 that will best help you navigate through the city. We start with one that helps deal with one of our biggest problems: horrendous traffic.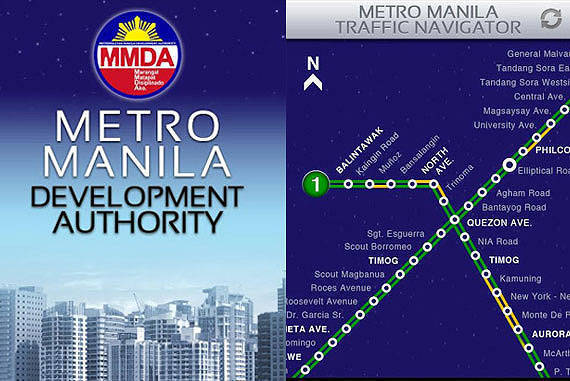 1. MMDA
Available for: iOS, Android, Windows, BlackBerry
Price: Free
Download here
Metro Manila is synonymous with traffic jams, no thanks to clogged-up highways and unruly bus drivers (we're looking at you, EDSA). So what's the ordinary Manileño to do in the absence of flying cars? The MMDA app is a good start. Nope, it won't let you hover above the chaos, but you do get a bird's eye view of what's going on in major thoroughfares. It can even help you avoid the deadly traffic trifecta (Friday Pay Day + Rain + Three Day Sale).
ADVERTISEMENT - CONTINUE READING BELOW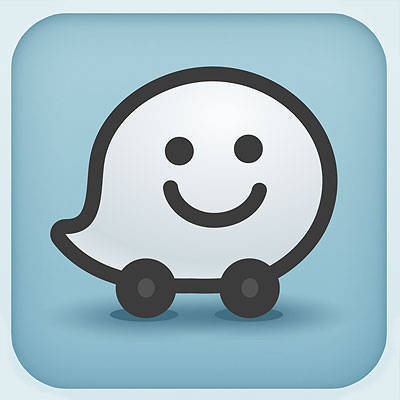 2. Waze
Available for: iOS, Android, BlackBerry
Price: Free
Download here
The MMDA app is great but it only gives you the bird's eye view. For a more complete appreciation of road conditions, there's Waze. It's a social app that draws information from motorists with tips about places undergoing road work, speed cam locations, and even police presence. This database of info allows Waze to intelligently calculate average speed and travel times and even suggest alternate routes even on 'minor' streets. Then again, if people have the time to post on Waze while on the road, chances are, traffic is backed up for kilometers.
CONTINUE READING BELOW
Recommended Videos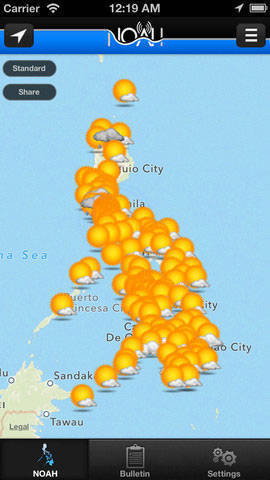 3. Project NOAH
Available for: iOS, Android
Price: Free
Download here and here
Millions may have lived in Manila their whole lives but no one can truly say that they know how it "behaves"-especially when the rainy season kicks in. Keep yourself in the know the next time Ondoy- or Habagat-like rains threaten the capital with the DOST's Project NOAH app. Using information generated by PAGASA's legacy (read: decades-old) equipment as well as newly acquired (read: donated) forecasting gear, this easy-to-use app gives smartphone users access to layers upon layers of weather data on demand.
ADVERTISEMENT - CONTINUE READING BELOW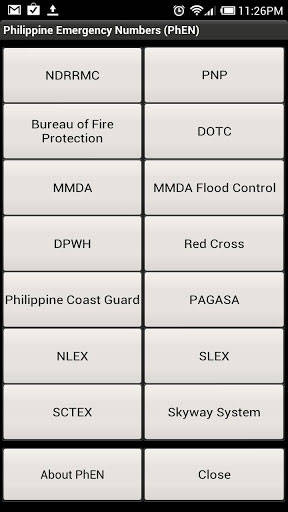 4. Emergency Numbers
Available for: iOS, Android, Windows, BlackBerry
Price: Free
Download here, here, and here
Quick, what's the phone number for the nearest fire station? What about the local police precinct? If you can't answer those questions, feel free to become paranoid. Manila is a fun city but it can also be very fearsome. In case your SUV gets carnapped, it's good to have all the latest emergency numbers accessible at the touch of a button.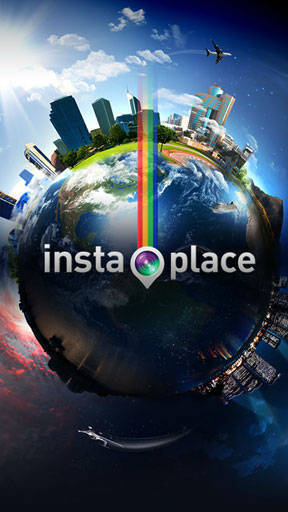 5. Instaplace
Available for: iOS, Android
Price: Free
Download here
Be proud of Manila's sites and share them with the world. If you want more than just fancy filters brightening up your pics, however, there's Instaplace. Instaplace superimposes basic info on your photos such as location, weather, and time and date, giving them postcard-ish appearances instantly. Be wary when taking photos in crowded areas, though, unless you want to sprint after snatchers.
ADVERTISEMENT - CONTINUE READING BELOW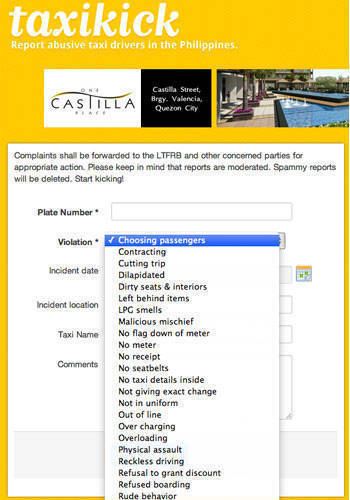 6. Taxi Kick
Available via: The Web
Price: Free
Check it out here
Believe it or not, taxis are still for the privileged few in Manila-a fact that abusive drivers know all too well.  Too many cab drivers don't care if their taxis are unkempt, or if their A/C is not working, or even if they blatantly overcharge passengers. Fortunately for the cab-riding Juan, there's Taxi Kick, a web-based app that enables any passenger to report cab-related complaints. Taxi Kick admins collect the list of grievances, which will eventually be reported to the LTFRB.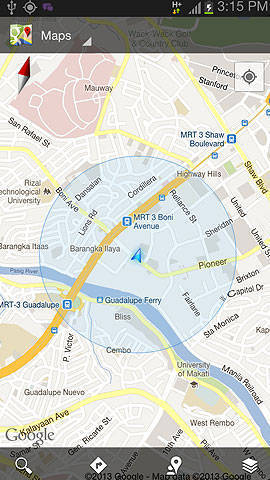 ADVERTISEMENT - CONTINUE READING BELOW
7. Google Maps
Available for: Android, iOS, Blackberry
Price: Free
Download here
Despite a few improvements here and there, street signs in Metro Manila are still very elusive. With a decent Internet connection, Google Maps (or any map app in general with the exception of Apple maps) lets you know exactly where you are in real time. The downside to this free map app, though, is that it doesn't tell you if a street is closed for the annual barangay "liga" game and/or  Ms. Gay beauty pageant.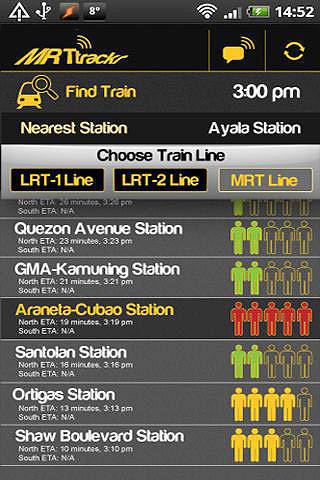 8. MRTrackr
Available for: Android
Price: Free
Download here
The Metro's train system is supposed to offer relief to millions of passengers every day, but one snag and it'll quickly offer the opposite. For cityfolk that depend on these iron carriages, MRTrackr offers a unique insight on what's going on in Metro Manila's train lines. Like Waze, the technology relies on crowd-sourced info so you get real-time info, every time. Now, you can check beforehand if the train conditions are light i.e. "rush hour" full or heavy i.e. "aura-swapping" full.
ADVERTISEMENT - CONTINUE READING BELOW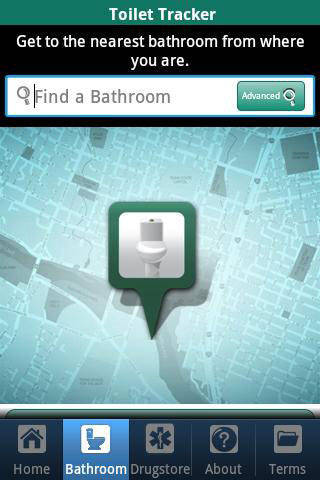 9. Imodium Toilet Tracker
Available for: Android, iOS
Price: Free
Download here and here
For when things are about to get shitty, literally. Manila isn't exactly known for its abundance of clean restrooms so succumbing to tummy tantrums just anywhere is not an option. For that, our good friends at Johnson & Johnson created this app which will help you locate the nearest (and best) toilets. Not into doing No. 2 in unfamiliar territory? Look for the nearest drugstore instead, where you can buy a box of this wondrous anti-motility drug.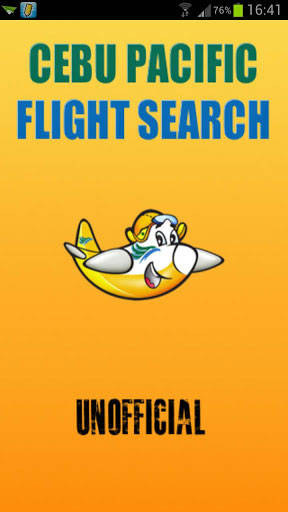 ADVERTISEMENT - CONTINUE READING BELOW
10. Cebu Pacific Flight Search
Available for: Android
Price: Free
Download here
"Maraming beses na kitang linayasan..." the old Hotdog song goes. If you find yourself wanting to take a break from Manila, let this unofficial Cebu Pac flight search assist you. Check out flight schedules and promos as easily as you would on a computer. Caveat: as this is an unsanctioned (yet still very useful) tool, we say it's best to cross-check www.cebupacificair.com to verify any information you read.


Share this story with your friends!
---
Help us make Spot.ph better!
Take the short survey
Load More Stories