SPOT.ph's Two-Sentence Chick Lit Stories
Yes, we decided to get creative.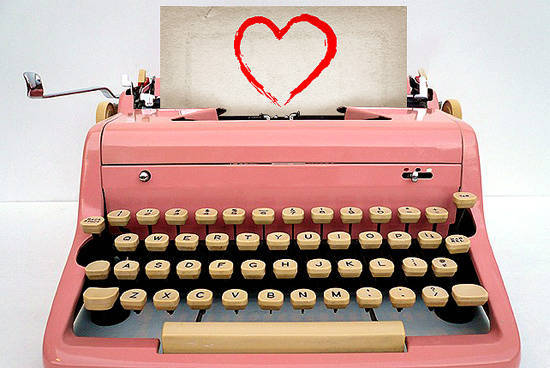 (SPOT.ph) For a couple of days last week, we found ourselves dealing with sleepless nights thanks to the two-sentence horror stories circulating around the Web. Some of the mini-stories were so hair-raising, we decided to get creative and write a few not-so-scary ones of our own. Chick lit-inspired ones, in fact. Because when it comes down to it, we'd rather get mushy. Got some of your own two-sentence stories? Share them in the comments!
10. She looked at him and he looked at her. They thought it was love that made everything move in slow motion but when you meet at a bar, it's probably the strobe lights.
9. They were strolling in the park when he suddenly stopped and bent down on one knee. "Hold on, I'm just going to tie my shoelaces," he said.
8. Her palms started feeling sweaty and her heart started racing every time she saw him. Even when he was with his girlfriend.
7. Love was in the air. It turned out to be gas.
6. I thought he was my soul mate but I learned he was a Buddhist. He was previously born a fish and I am ichthyophobic.
5. He looked at her and knots started forming inside her tummy. Could it be love at first sight or just last night's dinner?
4. "Hi, I saw you from across the room and wanted to introduce myself," he said. And then he handed her a brochure for a pricey condo development.
ADVERTISEMENT - CONTINUE READING BELOW
3. "I have something important to tell you, and I hope that whether you feel the same way or not, we'll always be friends," he said. "I think Adam Levine is the hottest guy on Earth."
2. The man of her dreams leaned in for a kiss when an ambulance passed by. She woke up, it was dark, and her alarm was beeping like crazy.
1. She saw him. She said, "Wow."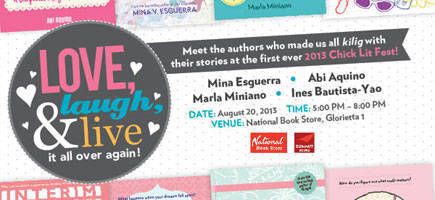 Chick lit fan? Check out the 2013 Chick Lit Fest, happening on August 20 from 5 p.m. to 8 p.m. at National Book Store in Glorietta 1.
CONTINUE READING BELOW
Recommended Videos
Share this story with your friends!
---
Help us make Spot.ph better!
Take the short survey
Load More Stories