Top 10 Hottest Newswomen (2013 Edition)
There's a new batch of news heartthrobs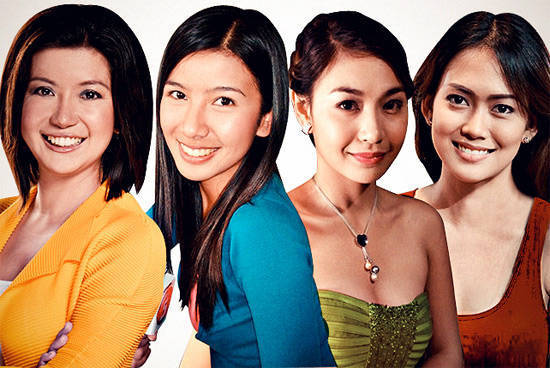 (SPOT.ph) The fourth installment of our annual Top 10 Hottest Newswomen list brings together a few veterans and several fresh faces, including one that helped stop a looming international blowup. We've gathered a new set of news eye candy that makes political agenda, car accidents, and other ghastly scenarios look pretty.
ALSO READ:
Top 10 Hottest Newswomen 2010
Top 10 Hottest Newswomen 2011
Top 10 Hottest Newswomen 2012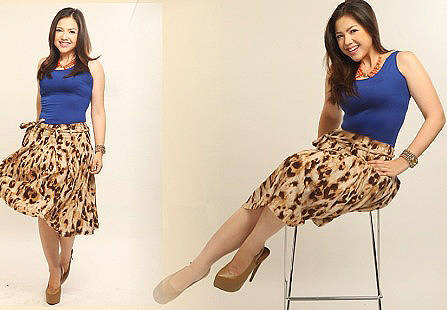 Photo from MJ Marfori's Facebook fan page
10. MJ Marfori
TV5
This curvy stunner is TV5's answer to rival networks' buxom entertainment reporters. While her mestiza good looks draw you to her celebrity reports, it's her bubbly personality that ultimately hooks you to not change the channel. It's ironic because her idol is the very grim Mike Enriquez. The 25-year-old used to report about politics, but we're glad she shifted to a much lighter genre that allows her to show off her most dazzling feature, her smile.
ADVERTISEMENT - CONTINUE READING BELOW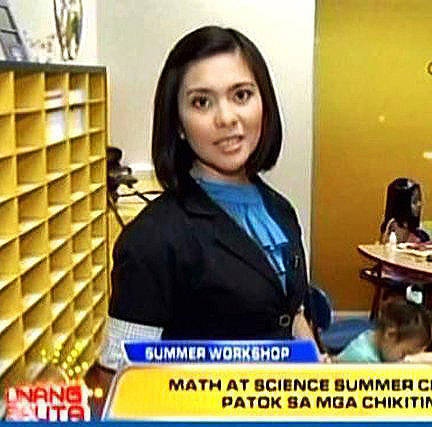 CONTINUE READING BELOW
Recommended Videos
9. Tricia Zafra
GMA-7
Zafra has the kind of face that makes you smile. She's a bit more soft-spoken compared to other female broadcasters with a more commanding approach, but she has an easygoing charm aboout her that makes you believe that despite all the terrorism and death and corruption she's talking about, things are going to be okay.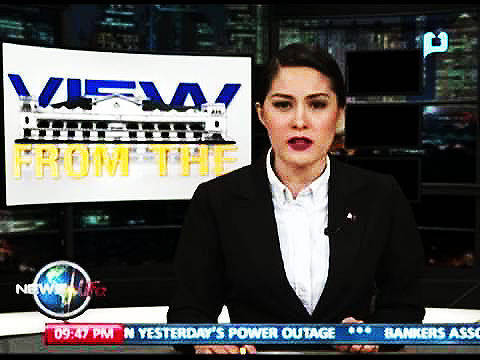 ADVERTISEMENT - CONTINUE READING BELOW
8. Isabella Cantú
PTV
If she's giving you a sense of deja vu, that's because this PTV stunner looks a little like none other than bombshell Marian Rivera herself. Check her out with her hair in a bun and wearing glasses, and it's like watching My Lady Boss. Cantú is beautiful, smart, and hard-hitting-that's a faultless combination.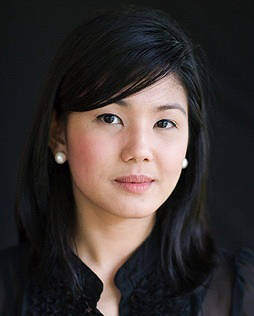 Photo from Maiki Oreta's Twitter page
7. Maiki Oreta
ABS-CBN
That sweet almond-eyed exterior is misleading. This lady means business. Sharp, witty, and assertive, ABS-CBN's resident business and finance guru is one person you know you can't mess around with-and that's what makes her so appealing.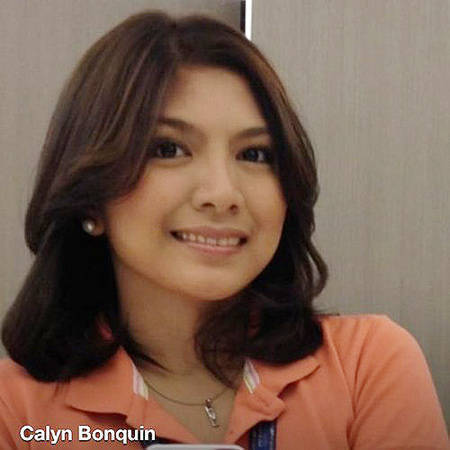 ADVERTISEMENT - CONTINUE READING BELOW
Photo from Carolyn Bonquin's Twitter page
6. Carolyn Bonquin
ABS-CBN
It's hard not to sit up and take notice of this doe-eyed cutie. In fact, the folks over at ABS-CBN couldn't help but uproot her from the ABS-CBN Southern Tagalog beat and give her a spot on the Metro Manila field.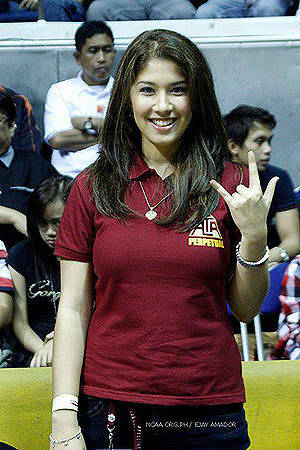 Photo by Ejay Amador from NCAA.org
5. Bianca Saldua
PTV
This girl was made for television. Prior to becoming anchor of Newslife, the cheery 21-year-old was a regular fixture on student-centric sports television programs apart from bagging the 2nd Princess prize at the recently held Miss World Philippines 2013 (she also won Miss Pantene and Miss Friendship). Half Jordanian from her mother's side, Saldua has a global appeal that radiates beautifully on screen.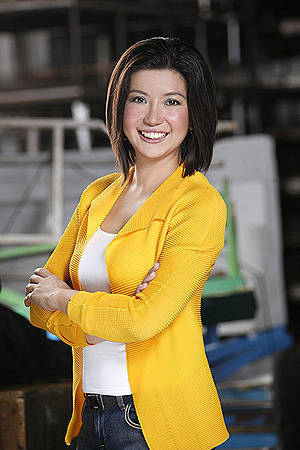 ADVERTISEMENT - CONTINUE READING BELOW
4. Kara David
GMA-7
David's appeal goes deeper than her textbook Filipina beauty. The award-winning documentary host and writer has a charm that comes from within-from years of promoting awareness and helping people. Her impeccable work ethic has not gone unnoticed, as a recipient of the 2007 10 Outstanding Young Men-yes, men!-award, you know she's a woman balls.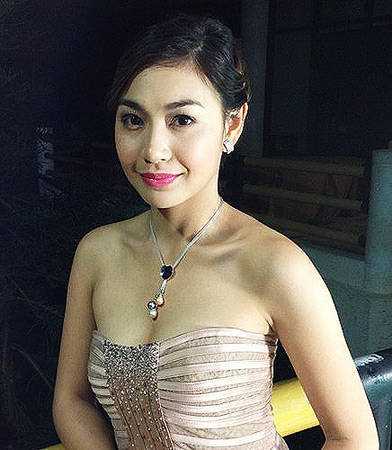 Photo from Cata Tibayan's Twitter page
3. Cata Tibayan
GMA-7
Her full name, Catalina, fits: this De La Salle alum is equal parts elegant, svelte, sexy, and beautiful. As the entertainment reporter for GMA-7, this knockout knows how to keep up with the glamorous crowd that always surrounds her.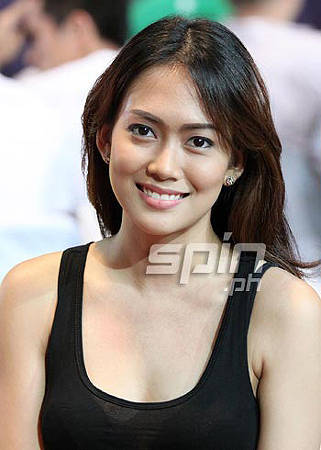 ADVERTISEMENT - CONTINUE READING BELOW
Photo from SPIN.ph
2. Tina Marasigan
ABS-CBN
Marasigan is no stranger to "most beautiful" lists and she's definitely had her moments at SPOT.ph. The former UAAP courtside reporter for UST and current ABS-CBN reporter has been gathering admirers since before she was put under the national spotlight. She's a seasoned model and a beauty pageant veteran.  They say beauty is subjective, but Marasigan can definitely make any head turn.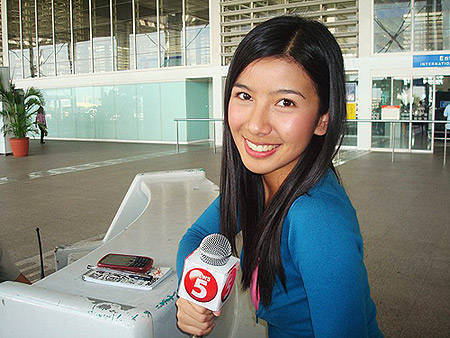 Photo from Michelle Mediana's Facebook page
1. Michelle Mediana
TV5
Helen of Troy sparked war, Mediana did the opposite. The face that temporarily brought peace between the Philippines and Taiwan, Mediana's unexpected break occured when she was assigned to report about the diplomatic row between the two countries. The tides turned when she suddenly found herself surrounded by cameras and microphones and being asked by Taiwanese media whether she has a boyfriend. The youthful mestiza was so enthralling to the locals that some Taiwanese newspapers dubbed her assignment as a "conspiracy" to distract from the greater issue.
ADVERTISEMENT - CONTINUE READING BELOW
Share this story with your friends!
---
Help us make Spot.ph better!
Take the short survey
Load More Stories