Copycat Nation: 10 High-Profile Plagiarism Cases in the Philippines
The rip-off stories that made headlines.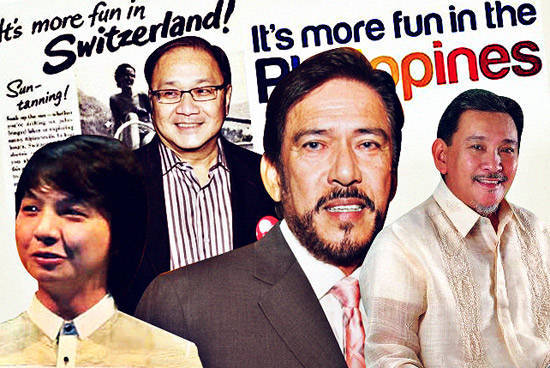 (SPOT.ph) Let's face it, ours is a country where ripping off other people's ideas occurs so blatantly all the time. Just consider the names of most sari-sari stores and the logos of establishments which are almost exact copies from other companies. It often seems like everyone is doing it-even the people whom we'd never think would do it.
In fact, the people involved in 10 of the most recent high profile plagiarism cases range from someone who has been described as "a good student" to a Palanca Award winner who's hailed as one of the finest voicest in Philippine literature. Read on and be baffled by these accused copycats. Some of them owned up to it, some stubbornly denied it, while other may just be victims of circumstance.

ORANGE AND LEMONS' BIG HIT
The accusation: The Pinoy band has been accused of copying the melody and musical arrangement of an obscure single, "Chandeliers," by 1980s New Wave group, Care, and then using it for their breakout hit, "Pinoy Ako." Their song was used as the theme for Pinoy Big Brother.
The response: When asked about the issue in an interview with Manila Bulletin, the group said, "It saddens us because it's unfair." They have denied all accusations of plagiarism.
The aftermath: As far as we know, the band has never been sued for the alleged offense. The band members have since gone their separate ways. Lead guitarist/vocalist Clem Castro got kicked out of the band. Thus, he started his own band. He's now identified as the "frontman" of the three-piece indie pop group The Camerawalls signed under his own label, Lilystars Records. The three remaining band members-Mcoy Fundales, JM Del Mundo, and Ace Del Mundo-formed a new band called Kenyo.
ADVERTISEMENT - CONTINUE READING BELOW
ASSOCIATE JUSTICE MARIANO DEL CASTILLO'S REHASHED DECISION
The accusation: In July 2010, Associate Justice Mariano del Castillo was the subject of an exposé done by Newsbreak. They alleged that numerous parts of Del Castillo's decision on the case involving World War II comfort women were copied from three materials written by legal experts abroad and that the said authors were not properly attributed. According to an ABS-CBNNews.com report, Del Castillo allegedly lifted quotes and footnotes from "A Fiduciary Theory of Jus Cogens" by Ivan Criddle and Evan Fox-Descent (2009) published in the Yale Journal of International Law, "Breaking the Silence on Rape as an International Crime" by Mark Ellis (2006) published in the Case Western Reserve Journal of International Law, and "Enforcing Erga Omnes Obligations in International Law" by Christian Tams (2005).
CONTINUE READING BELOW
Recommended Videos
The response: An ABS-CBNNews.com article noted: "One former justice said it was possible that Del Castillo or his staff may have researched the same materials as cited in the alleged plagiarized articles. Another reputable source hinted that judges and justices are aided by legal staff for research, considering the volume of their work and it is here that the lapse or gap may have occurred."
The aftermath: Though his plagiarism was exposed, Del Castillo was not charged with any crime. He is still one of the associate justices of the Supreme Court.
MANUEL "MANNY" V. PANGILINAN'S SECONDHAND SPIELS

The accusation: In April 2010, businessman Manuel V. Pangilinan tendered his irrevocable resignation as chair of the Ateneo de Manila University (AdMU) board of trustees after it was found that portions of the commencement speeches that he delivered at the school's graduation rites in March that year were copied from the speeches of celebrities like J.K. Rowling, Oprah Winfrey, Barack Obama, and Conan O'Brien. To be fair, Pangilinan was not directly at fault. His speechwriters were responsible for the plagiarism.
ADVERTISEMENT - CONTINUE READING BELOW
The response: An ABS-CBNNews.com article reported: "In an April 3, 2010 letter to AdMU President Fr. Bienvenido Nebres, S.J. posted on the AdMU website, Pangilinan apologized to the university and to the 2010 graduating class for giving a speech that had been borrowed from certain other graduation speeches." Pangilinan had also written: "Fr. Ben, this has been a source of deep personal embarrassment for me. I am truly regretful for it. I already have too many battles to fight, and some of them I wish not to have to fight. In this instance, I do not want to, and would seek only the honorable and principled way out. The matter at hand may rest after this public apology, but it gives me a lot of personal discomfort to continue to be closely involved with Ateneo affairs after this incident."
The aftermath: The AdMU board of trustees initially didn't want to accept Pangilinan's resignation. However, they had no choice but to let him go. To this day, everyone's still wondering who exactly wrote those plagiarized speeches. For his sake, we hope Pangilinan fired those lazy speechwriters.
THE "PILIPINAS KAY GANDA" LOGO

The accusation: In November 2010, barely a week after the Department of Tourism (DOT) unveiled its "Pilipinas kay ganda (Philippines so beautiful)" campaign, people were enraged by its logo. It didn't help that the slogan had already been slammed by the public. Things just got worse when netizens, like blogger Spanky Hizon Enriquez, pointed out that the logo was similar to the one used in Poland's tourism campaign. It wasn't clear who was to blame for the copied logo, as Campaigns and Grey, the advertising agency involved in the project said their role was only "in an advisory capacity." It was implied that perhaps the ideas they suggested were modified (directlyor indirectly) by government officials who wanted to be involved in the so-called creative process. Anyone who has worked for the government knows that many such endeavors often get bogged down by "too many cooks." So, it's very likely that the ad agency got trapped in the said scenario.
ADVERTISEMENT - CONTINUE READING BELOW
The response: DOT Undersecretary Vicente "Enteng" Romano III was in charge of the agency's planning and promotions section. He took full responsibility for the "Pilipinas kay ganda" fiasco and subsequently resigned from his post.
The aftermath: The "Pilipinas kay ganda" campaign was replaced by the "It's more fun in the Philippines" campaign, which had its own share of controversy.
UP COLLEGE OF LAW DEAN ATTY. MARVIC LEONEN'S LACK OF ATTRIBUTION

The accusation: In December 2010, UP College of Law Dean Atty. Marvic Leonen submitted his resignation letter to UP Diliman Chancellor Sergio Cao after he was accused of plagiarizing parts of an article he wrote for the Journal of the Integrated Bar of the Philippines. A group of lawyers-who called themselves the Philippine Social Justice Foundation (Philjust)-claimed that the article, which was published in 2004, had segments that "used original source material without proper attribution."
The response: A GMA News Online report noted: "Leonen acknowledged that he failed to supply at least two attributions in the article titled 'Weaving Worldviews: Implications of Constitutional Challenges to the Indigenous Peoples Rights Act of 1997.' The materials that Leonen borrowed were from the American law professor Owen Lynch's dissertation and "friend of the court" brief co-written with Romina Picolotti." At the time, Lynch was a visiting professor at the UP College of Law.
The aftermath: Leonen's students and colleagues lauded him for owning up to his supposedly inadvertent plagiarism. He went on to serve as Dean of UP College of Law until June 2011. In November 2012, Leonen was appointed an associate justice of the Supreme Court, the youngest appointee since 1938. Leonen was then just 49 years old.
ADVERTISEMENT - CONTINUE READING BELOW
THE KRIP YUSON SITUATION

The accusation: In a blog entry posted on April 6, 2011 sports blogger Jaemark Tordecilla compared veteran writer Krip Yuson's article on the Philippine Basketball Association (PBA) published in Rogue magazine and a GMA News Online article by sportswriter Rey Joble on the late PBA commissioner Rudy Salud. Tordecilla observed, "Almost the whole middle section of Yuson's article was lifted directly from it (Joble's article). Whole paragraphs were copied, with very minor changes made."
The response: Shortly after the blog entry was published, Yuson sent an email to Tordecilla which the latter posted on his blog. Yuson wrote, "I may have mistakenly thought that since I had rewritten Rey Joble's draft for GMA News Online, I was at least part-author of it. While that is moot, I should at the very least have credited Rey for the original draft. Again, my fault. I own up to it."
The aftermath: While there were some members of the Filipino writing community members who were mad as hell about Yuson's plagiarism, there were also those who said he should be forgiven because he owned up to it anyway. Tordecilla likewise said that he found Yuson's apology sincere.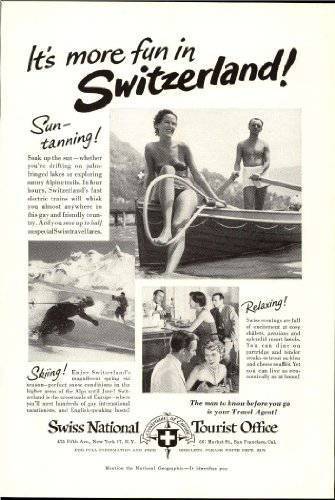 ADVERTISEMENT - CONTINUE READING BELOW
THE "IT'S MORE FUN IN THE PHILIPPINES" SLOGAN
The accusation: By January 2011, the Department of Tourism (DOT) "It's more fun in the Philippines" campaign had replaced the battered "Pilipinas kay ganda" campaign. But, it wasn't long before people were also slamming it for ripping off a 1951 Swiss tourism slogan that read, "It's more fun in Switzerland."
The response: DOT Secretary Ramon Jimenez, Jr. was unfazed by controversy over the slogan or tagline.  He said it was "purely coincidental." Instead, he and his team worked to make the campaign viral. For some reason, people were more forgiving with this fun campaign. Or maybe they were still weary from getting enraged over "Pilipinas kay ganda."
The aftermath: "It's more in the Philippines" is  DOT's the current tourism campaign. For a time, it fueled a meme frenzy.
SENATOR TITO SOTTO'S SERIAL PLAGIARISM
The accusation: In August 2012, Senator Tito Sotto's chief of staff, Atty. Hector Villacorta, "admitted that they copied the work of an American blogger in the lawmaker's turno en contra speech on the reproductive health (RH) bill." An ABS-CBNNews.com report quoted the message that Villacorta posted on the Facebook page of Sarah Pope: "I understand you felt slighted that your blog was not attributed to you which became part of the speech of the senator. Let me say that after asking my staff, indeed, your blog was used but only in quoting also from the same book of Dr. Campbell-Mcbride." Villacorta further covered up for Sotto by adding: "What have we done to deserve your incriminating words. The senator did not lift it himself, we did. Did you want us to tell him to admit what he did not do? Who would you like to crucify for this oversight?"
ADVERTISEMENT - CONTINUE READING BELOW
The response: Sotto and his staff remained adamant that they had done nothing wrong. They stuck to their battlecry even when it was revealed that they had also plagiarized the posts of at least two more bloggers (Peter C. Engelman and Janice Formichella), as well as the late U.S. Senator Robert Kennedy. Throughout it all, Sotto remained unapologetic. Whatever apology he issued didn't ring true and netizens gave him hell for it. As Pope told him, "A thief is a thief, Mr. Senator. Denying it won't get you off the hook. It just makes you a lying thief."
The aftermath: There were groups who signed petitions to have Sotto removed from the Senate, but their wish wasn't granted. As Sotto pointed out, plagiarism wasn't considered a crime. He even implied that everyone else was doing the same thing anyway. Soon enough, there were plagiarism rumors that involved the likes of Sen. Pia Cayetano and Sen. Miriam Santiago.
MARK JOSEPH SOLIS AND HIS STOLEN SHOTS
The accusation: In September 2013, The Philippine Star reported that amateur photographer Mark Joseph Solis apologized and withdrew his participation in the 2nd Calidad Humana National Essay Photography Competition organized by the embassy of Chile "after it was found that the entry that won him the top prize belonged to Brazil-based social worker Gregory John Smith." According to the report, Solis submitted an entry "supposedly depicting a boy from Zamboanga City helping his father gather seaweed." In reality, the photo was actually Smith's "Neptune of the Sea," which was taken in 2006 in Rio de Janeiro.
ADVERTISEMENT - CONTINUE READING BELOW
The reponse: Solis reasoned that "the sheer amount of the prize, the stiff competition, and the unique opportunity to be abroad blinded me from undertaking what is supposed to be an honest and a rightful conduct." However, it was later discovered that this wasn't the first time Solis took a photo and passed it off as his own competition entry. Solis, a graduate student at UP's National College of Public Administration and Governance (NCPAG), has committed the same offense at least six times before. Despite these revelations, he went on TV and shared a sob story about his family being in need. However, people who know him personally say that the "emotional interview" was just staged to make it look like Solis was poor. They said he actually had trendy gadgets at his real home in Las Piñas.
The aftermath: UP's NCPAG is conducting an inquiry on Solis. His former co-worker, Maricris Valte has also come forward to reveal to the public that Solis has, indeed, made a habit of lying about practically everything. He may have also "padded" his resume. Valte disputed Solis' claims that he led the research arm of the Philippine Society of Public Administration (PSPA). She explained: "He was contracted for my project December 1, 2012 and unless this is where he spent those times that he was absent from work, there is no way that he could have been 'leading' the research arm of PSPA. I recommended the pre-termination of his contract effective March 8, 2013." Amid all this, Solis dares to say that he has made an appeal to keep the prize money awarded to him for winning the 2nd Calidad Humana National Essay Photography Competition.
ADVERTISEMENT - CONTINUE READING BELOW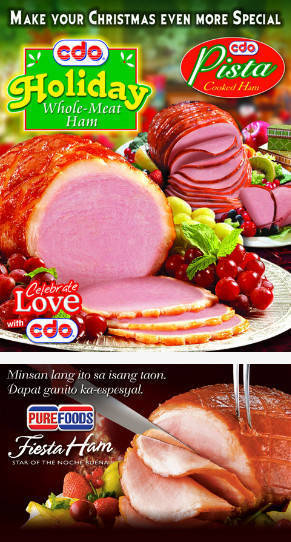 CDO'S HAM HEADACHE
The accusation: In September 2013, Victor Agustin (via his Cocktales column published on InterAksyon.com) reported that Purefoods and CDO were at war over their Christmas hams. "Purefoods had maintained that it had been using the Fiesta brand since 1980, way ahead of CDO. CDO, on the other hand, countered that while it had started marketing its Yuletide ham under the Pista brand only in 2006, the names 'Fiesta' and 'Pista' are not only both generic but are also spelled differently," Agustin revealed.
The response: Agustin said that "Director-General Ricardo Blancaflor of the Intellectual Property Office released a decision which reversed a finding by his office's legal affairs bureau that earlier cleared CDO of the Purefoods complaint for unfair competition." Blancaflor added, "What tipped the case in favor of Purefoods, according to Blancaflor, was CDO's having launched in 2009 a 'Make Christmas even more special' advertising campaign that was eerily similar to Purefoods' ongoing 'Dapat ganito ka-espesyal' campaign." Plus, he also pointed out that "CDO has since packaged its ham in paper bags with dimensions and colors that were "confusingly similar" to that of Purefoods."
ADVERTISEMENT - CONTINUE READING BELOW
The aftermath: Agustin noted: "Aside from ordering the seizure of the Pista ham labels, signs, prints, cartons and wrappers, Blancaflor also fined CDO P100,000-rejecting as unsubstantiated the claim of Purefoods that it lost at least P27. 6 million in unrealized income because of the copycat packaging-and another P300,000 in lawyer's fees.
Art by Warren Espejo, with photos from press releases, a screenshot of Yuson's photo from www.manasianliteraryprize.org, as well as other screenshots from various news video clips.
Share this story with your friends!
---
Help us make Spot.ph better!
Take the short survey
Load More Stories