Election Primer: What You Need to Know About Your Barangay Captain
A quick list of facts that might change your mind about sleeping in during election day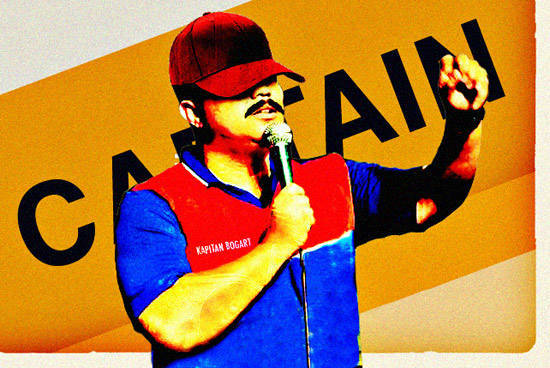 (SPOT.ph) If you don't know the name of your Barangay Captain, we don't blame you. We won't berate you or make you feel guilty about it because we know it's hard to care about politics because, to put it simply, the government just seems like a joke. Admittedly, we can see that P-Noy is really trying his best, but years and years (and years and years) of corruption requires a lot of effort to clean.
If you think about it, those thieving SOBs are probably counting on the fact that we're all numb to the pain or that we're convinced it's too late to change anything anymore. We here at SPOT.ph don't have the confidence or the conceit to say that doing something "simple" can cause enough ripples to move mountains. Real change requires effort and we don't mean just going out to vote-we mean equipping yourself with knowledge, so your vote isn't wasted.
We can come up with a list of reasons for why you should care about the Barangay Elections, but we thought it might be more useful to give yiy the facts. How much does a Barangay Captain get paid? How much money do they manage? What the hell are they supposed to be doing anyway?
If you're still with us, the answers are right here.
Numbers Game
Number of barangays in NCR: 1,706
Minimum age requirement of a Barangay Captain: 18 years old
Term of a Barangay Captain: 5 years
ADVERTISEMENT - CONTINUE READING BELOW
Internal Revenue Allotment for Fiscal Year 2013 for all barangays in NCR: P5,239,414,157
Projected IRA for FYI 2014 for all barangays in NCR: P5,957,127,841
10 Barangays Who Received the Highest Internal Revenue Allotment in 2013
| | | |
| --- | --- | --- |
| Caloocan City | Barangay 176 | P89,781,904 |
| Quezon City | Commonwealth | P68,815,209 |
| Quezon City | Batasan Hills | P55,734,012 |
| Pasig City | Pinagbuhatan | P46,863,923 |
| Quezon City | Payatas | P44,140,120 |
| Muntinlupa City | Poblacion | P38,308,990 |
| Quezon City | Holy Spirit | P37,680,505 |
| Caloocan City | Barangay 178 | P36,102,162 |
| Quezon City | Pasong Putik | P34,021,470 |
| Mandaluyong City | Addition Hills | P32,322,841 |
Source: Reports.DBM.gov.ph
Barangay Duties
Among other things, the Barangay Captain is tasked to enforce Section 17 of the Local Goverment Code of 1991. This includes:
Agricultural support, and not in the form of fake farming NGOs.
Making sure that health centers and daycare centers are maintained (raise your hand if you haven't set foot in your barangay's health center).
"Beautification" of the barangay, which includes making sure trash gets collected and not displayed for cinematic purposes.
Item (IV) of the code states, "Maintenance of katarungang pambarangay."
They're also responsible for ensuring the roads and bridges aren't bumpy!
Infrastracture projects like multi-purpose halls and sports centers (community building and all that).
"Information and reading center." Now where are all those libraries?
"Satellite or public market, where viable"
CONTINUE READING BELOW
Recommended Videos
Section 389 elaborates on their duties. Here are some of them:
Duty Number 6: In light of the recent Visayas earthquake and keeping in mind that floods, oddly enough, are an annual event, the Barangay Captain is also bound by duty to lead an emergency group in times of distress.
Duty Number 8: Relevant to the PDAF scam, they also "approve vouchers relating to the disbursement of barangay funds." If you listen carefully to Benhur Luy during the Senate Hearings, he specifies that illegal transactions are not limited to the pork barrel...but hey, we know that already. Ho-hum.
Duty Number 13: Curiously, Barangay Captains are required to conduct an annual palarong barangay. This means that they are tasked to peel us away from our smartphones and other devices once a year to be more athletic.
ADVERTISEMENT - CONTINUE READING BELOW
Benefits of the Barangay Captain
Section 393 of the Local Government Code of 1991 elaborates on the benefits, which include, among other things:
Christmas bonus!
During their incumbency, free medical care in any government hospital or institution!
During their incumbency, free education for their legitimate depedent children attending state colleges or universities!
Item (c) states that elected barangay officials "shall have preference in appointiments to any government position or in any government-owned or -controlled corporations."
In other words, it really does all start here, so mind who you vote for.
Share this story with your friends!
---
Help us make Spot.ph better!
Take the short survey
Load More Stories