Winners & Losers of the Week: Atty. Lorna Kapunan, Senator Jinggoy Estrada + Others
Who made us cheer and who made us jeer this week?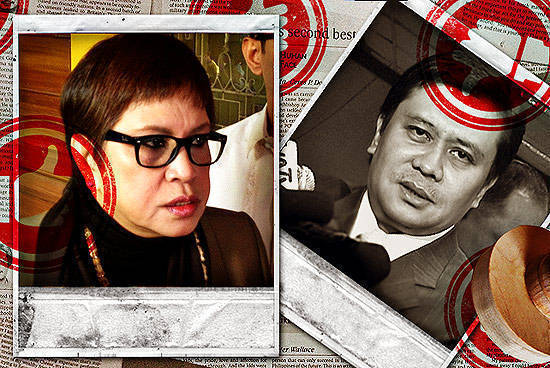 (SPOT.ph) We list the personalities who experienced highs and lows this week. Admittedly, not all the winners may be ecstatic and not all the losers may be devastated. Life is complicated, folks. Remember: Don't take everything literally and make sure to read between the lines...if you can find them. It's up to you to guess when we mean what we say or when we're putting on the snark. It keeps things interesting.
ADVERTISEMENT - CONTINUE READING BELOW
CONTINUE READING BELOW
Recommended Videos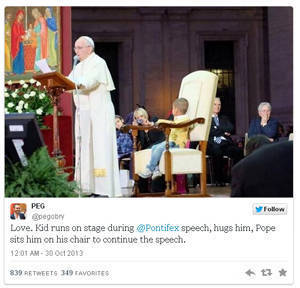 Tweet by @pegobry
WINNER: This kid, who sat in Pope Francis' chair. The boy initially took to the stage and hugged the pope during a sermon and the pope merely let him be the kid that he is. Time magazine is calling the boy brave, and we concur. Hugging a priest is a very brave thing for a boy to do.
ADVERTISEMENT - CONTINUE READING BELOW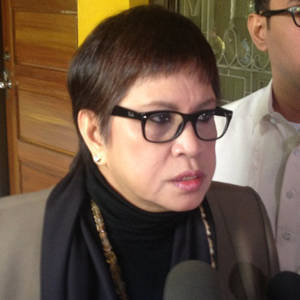 Photo from dzMM.ABS-CBNNews.com
WINNER: Attorney Lorna Kapunan, for opting not to defend Janet Lim Napoles. They say quitters never win but in this case, we'll make an exception. Kapunan cites a difference of opinion with co-counsel Alfredo Villamor as a reason for her decision.  She's worried that Napoles' case might be jeopardized by their conflicting strategies, but if you ask us, it's Madam Janet's life choices that are harming her at this point.
ADVERTISEMENT - CONTINUE READING BELOW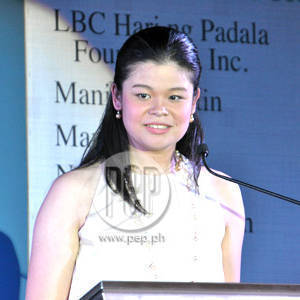 WINNER: Alexandria Madrigal Eduque, for being the world's most outstanding volunteer. She was honored at the  2013 Global Awards for Fundraising in Amsterdam. We all know what Amsterdam is known for but she found a much better way to get high!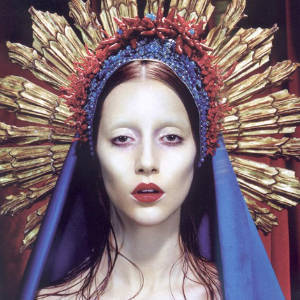 ADVERTISEMENT - CONTINUE READING BELOW
Lady Gaga as Mary Magdalene, alleged wife of the son of God
WINNER: Lady Gaga, for doing exactly what the CBCP wants. Admittedly, they've had a row in the past but when the CBCP announced that they want us to dress like the people in the Good Book, we couldn't help but think of Lady Gaga and her creative nun outfits.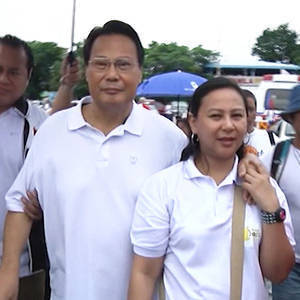 ADVERTISEMENT - CONTINUE READING BELOW
Corona at the Million People March, photo from UNTVweb.com
WINNER: Renato Corona, because retired Chief Justice Reynato Puno is raising questions about the alleged bribery during his impeachment trial. He says that he "leaves everything to God," and that he feels vindicated that Senator Jinggoy Estrada admitted to receiving additional pork funds after his trial. Too bad that stolen money doesn't make any noise or a lot of people would be up at night, hearing The Tell-Tale Funds.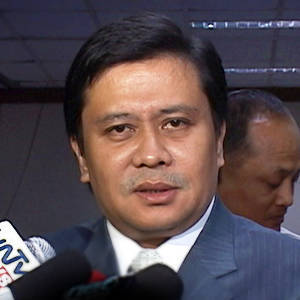 ADVERTISEMENT - CONTINUE READING BELOW
Photo from UNTVweb.com
LOSER: Senator Jinggoy "Sexy" Estrada, for having trouble keeping things straight. There was that mild whistleblowing disguised as a privilege speech back in September but now, he's saying that he didn't steal? Remember what Bette Midler said. Something about someone watching from a distance. God, we think His name is.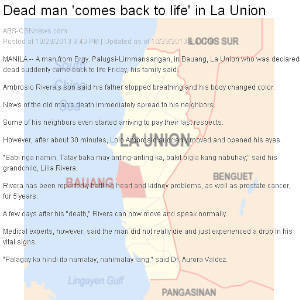 ADVERTISEMENT - CONTINUE READING BELOW
LOSER: The Lolo Ambrosio of La Union, for being thought of as dead. That's not cool, guys. We quote Dr. Aurora Valdez, "Hinimatay lang, hindi namatay." We're very glad you're still among the living, sir! We're sure your family had a fright!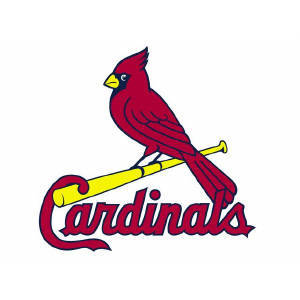 LOSERS: The St. Louis Cardinals, for...well, losing the World Series. We don't want to say much. We're just sad about it. Anyone else out there who likes baseball?
ADVERTISEMENT - CONTINUE READING BELOW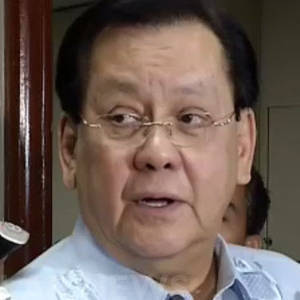 Photo from Solar News
LOSER: Senator Serge Osmeña, for daring to say that Senator Miriam Santiago's speeches are also just part of the political circus. You may or may not have a point sir, but you seem to fail to realize that Senator Santiago is a media darling and is loved by the Internet. This, your talks about Napoles possibly getting immunity, and your support of former Chief Reynato Puno's statement that the Corona impeachment may be invalid might not be ringing the right bells. With all due respect.
ADVERTISEMENT - CONTINUE READING BELOW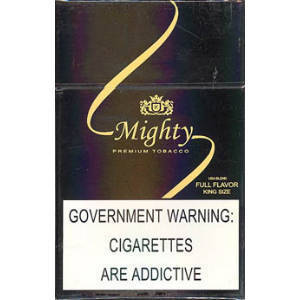 LOSER: Mighty Corporation, for being probed by the BIR. We're not all smokers here, so we didn't know that there's a brand that still sells for P1 a stick. This brand is apparently being sought out by nicotine consumers, which means that the company is gaining costumers while the government isn't getting its intended returns from the Sin Tax. Because, you know, the government really needs more money. For stuff. And things.
ADVERTISEMENT - CONTINUE READING BELOW
Art by Warren Espejo, with photos from PEP.ph and screenshots from Facebook fan pages, various TV show videos, news clips, and images used by fans in YouTube slideshows.
Load More Stories