SPOT.ph Picks: Who will be crowned Miss Universe 2013?
Does Ariella Arida have a fighting chance? We narrowed it down to the 10 best candidates.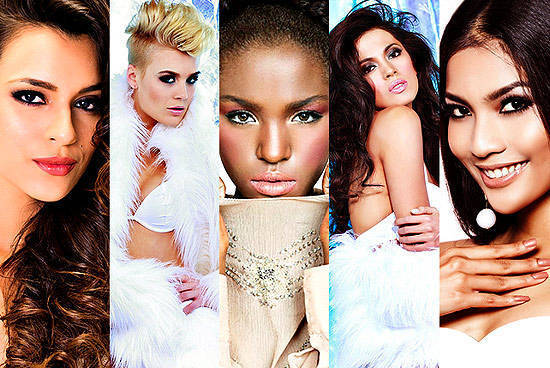 (SPOT.ph) If you look at the gallery of this year's candidates from the Miss Universe website, the one where they're all clad in fabulous white-fur outfits, you might have noticed that they all look somewhat alike. Same big hair flowing on one side, same smoky eyes and come-hither smolder, same style. And while we have no problem looking at beautiful women all day-even if the sight is a bit redundant-we admit that being a judge this year is no enviable task. To help them make the difficult decision of who should be proclaimed the most beautiful woman in the world, we've picked out the ones whom we feel have stood out from the pack. Our fingers are crossed for these 10 lovely ladies who are set to light up the stage on November 9 in Russia.
The program will be aired live on Velvet (Skycable Channel 80) and Star World (Skycable Channel 48) on November 10, 2 a.m.
Photos from the Miss Universe website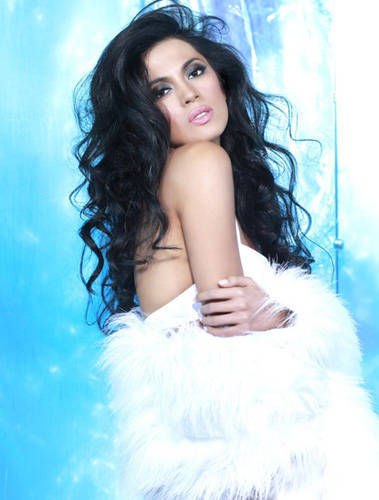 ADVERTISEMENT - CONTINUE READING BELOW
PHILIPPINES
Ariella Arida, 24
Sure she's made some controversial comments in the past, but they've only managed to make Arida stand out more against the bevy of beautiful, big-haired queens she's up against. The University of the Philippines Los Baños graduate has everthing going for her-looks, poise, her signature "Ariba" walk, and fate. With the last Bb. Pilipinas candidates walking out in fifth, fourth, and second place in the past three years, it's only destiny that the Philippine representative finally reaches the top of the ladder this time around.
Arida has been criticized for her English, but this girl is Confident with a capital C. (If you don't believe us, you can watch how she cockadoodled like a chicken in her getting-to-know video.) As Miss Universe First Runner-up Janine Tugonon smartly replied during last year's Q&A: "Miss Universe is not about being able to speak a particular language, it's about being able to influence and inspire other people. No matter what language you have as long as you have the heart, you can inspire other people."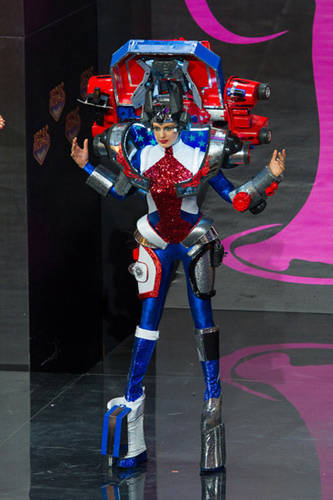 CONTINUE READING BELOW
Recommended Videos
USA
Erin Brady, 25
We were on the fence with this one. Following the achievements of compatriot and reigning Miss Universe Olivia Culpo, Erin Brady has big shoes to fill. As far as exposure goes, this model doesn't quite take up a huge slice of the press clippings. Though her sweet girl-next-door charm is cute, it might not radiate all the way across the stage alongside other gorgeous girls. But Brady knows how to turn it up when it matters. For the National Costume segment, the financial-accountant-turned-queen showed up in a spectacular Optimus Prime-inspired getup that eclipsed the rest of the competition. Amid the sultry Victoria's Secret types and cutesy options, we love her daring. (Forget that Transformers is part Japanese.) Her days as a former Deal or No Deal briefcase girl must've shown her a thing or two about standing out in a crowd.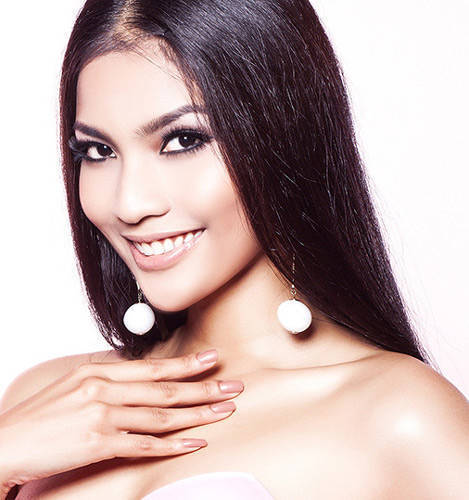 VIETNAM
Truong Thi May, 25
ADVERTISEMENT - CONTINUE READING BELOW
Truong was handpicked to join the Miss Earth pageant-twice! Circumstances prevented her from officially joining, but the Vietnamese committee in charge of the Miss Universe franchise believes in her so much that she was asked to join once again, this time for the top prize, Miss Universe. But beauty is only skin deep for this exotic looker. She's involved in many social as well as environmental causes. As an ambassador for a heart transplant charity that serves underprivileged children, she is active in social work. She's also a devout Buddhist and vegetarian. That is one lady with a lot of conviction.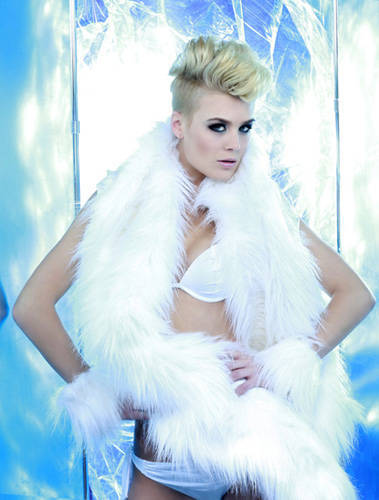 SWITZERLAND
Dominique Rinderknecht, 24
Dominique's ethereal look immediately pops out against the landscape of teased dark bouffants. Her icy blonde hair is cropped short and styled into a faux hawk, letting nothing distract from her stunning facial features. It's like she's saying: This is how Miley Cyrus would look if she managed to keep her tongue inside her mouth. Pixie cuts have never been vogue in the pageant world, but the edgy Rinderknecht looks like she's not one to stick to the status quo. The bubbly University of Zurich student is a pianist (she's been playing for 13 years) as well as a trained dancer (well-versed in various genres of dance). She knows how to perform with grace and poise, and we can't wait to see her do it on stage.
ADVERTISEMENT - CONTINUE READING BELOW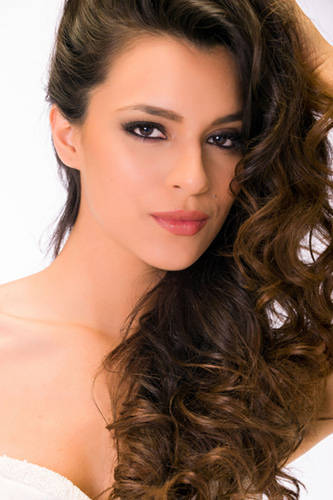 ARGENTINA
Brenda Gonzalez, 20
We don't get why the last thing she wants to do before she dies is to jump off a plane, but her beauty is a language we all understand and appreciate. This Cindy Crawford look-alike exudes sexy Latina heat that will surely fire up the crowd. Basing our judgement on her getting-to-know video in which she was tasked to imitate a mime, this pageant newbie still has some inhibitions, but with a physique like hers, she has nothing to be shy about. She can just let her body do the work.
There's more to Miss Universe than the swimsuit competition, but Gonzalez just might break into the semis.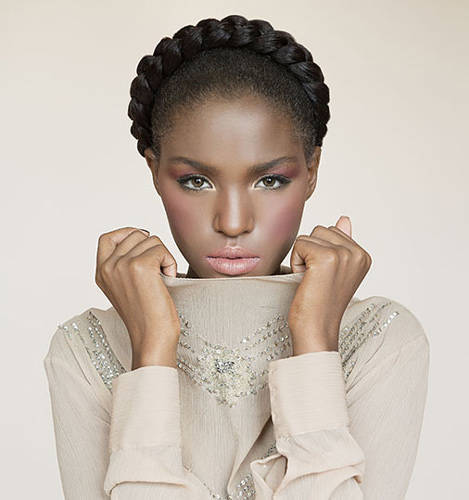 ADVERTISEMENT - CONTINUE READING BELOW
ISRAEL 
Titi Yityish, 22
Yityish draws attention because of her resemblance to Miss Universe 2011 Leila Lopes, but spend a moment with her and you'll immediately realize that she's not in it for looks alone. Beneath the gorgeous exterior is substance that has caught the attention of President Barack Obama.
Yityish has been breaking barriers since she was a kid. While Israel's colorful history has bound together a nation of strong and determined individuals, this Ethiopian native has an entirely different story that keeps her motivated. Her parents died when she was young and she was raised by her grandparents. When she was 12, they moved to Israel where she faced marginalization for being an Ethiopian Jew. After high school, she served in the Israeli Defense Forces. As the first black woman-as well as the first Ethiopian Jew-to bag the Israeli crown, she received an invitation from the White House to attend a gala with Israeli President Shimon Peres and President Obama himself.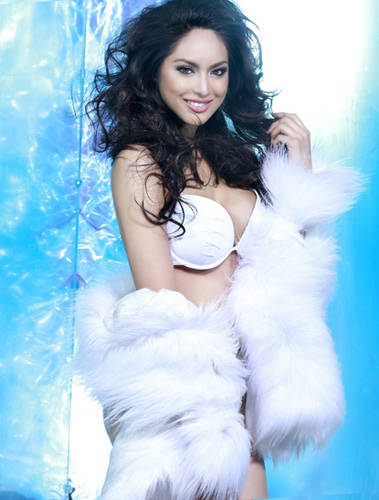 ADVERTISEMENT - CONTINUE READING BELOW
CANADA
Riza Santos, 27
Something has definitely changed in Riza Santos six years after she made Filipinos fall in love with her in Pinoy Big Brother: Celebrity Edition. She's stripped off the cutesy persona and adopted a more confident and classy demeanor which convinces us that, after joining Miss Earth (2006) and Miss World (2011), she's finally ready for the big show.
She's on this list not simply because she's a full-blooded Pinoy, but because she has the goods every queen should have: beauty, personality, intelligence, and that something extra. A different person had been crowned Miss Canada before authorities came up and declared a typographical error in the computations, thus justly awarding Santos her rightful title. Public sympathy and media exposure? Check, check. Apart from her training as an entertainer here in the Philippines, she was also in the Canadian Forces Army Reserve and she can hit a target with a C7 service rifle. Women empowerment? Check! The fact that she won a beauty pageant outside the Philippines only guarantees that her beauty is at par with international standards.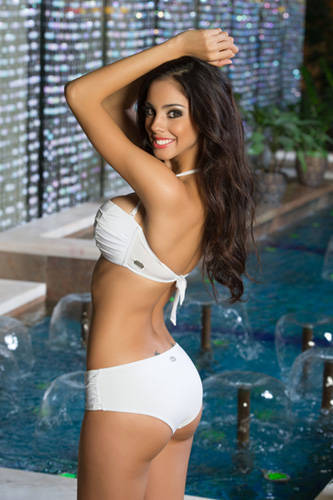 ADVERTISEMENT - CONTINUE READING BELOW
Sidenote: Is that a tattoo we see?
PARAGUAY
Guadalupe Gonzalez Talavera, 21
This former car salesperson knows how to sell herself to the crowd and we're sure to the judges as well during coronation night. She has a quiet kind of beauty that doesn't need too much media exposure to be noticed. Adventurous, athletic, and just plain gorgeous, Talavera may cause an upset by giving Paraguay its first Miss Universe crown.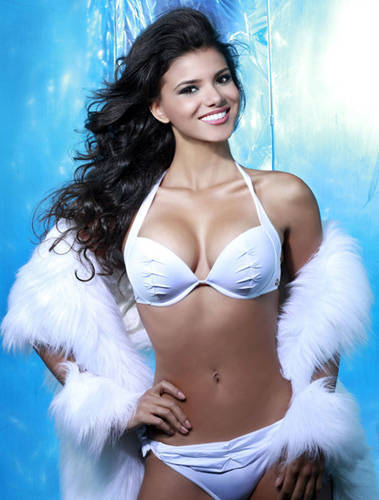 BRAZIL
Jakelyne Oliveira, 20
This youthful hottie is proof that Adriana Lima, Giselle Bundchen, and Alessandra Ambrosio were no flukes. Brazil really is the beauty capital of the world. Brazil hasn't bagged the top crown in 45 years and no doubt they're hungry for a third confirmation. Oliveira is more sweet than sultry-a trait Miss Universe banks on-and her fresh-faced vibe belies a ferocious catwalk that can stomp out the competition.
Oliveira made headlines when a Twitter account @MUBrazil2013 tweeted snide remarks about Philippine representative Ariella Arida's comment about Latinas not being able to hold a conversation in English. The incumbent Miss Brazil denied ownership of the account and Arida posted a photo of the two of them together, confirming that there were no hard feelings between them. Grace under controversy? She handled it like a true queen.
ADVERTISEMENT - CONTINUE READING BELOW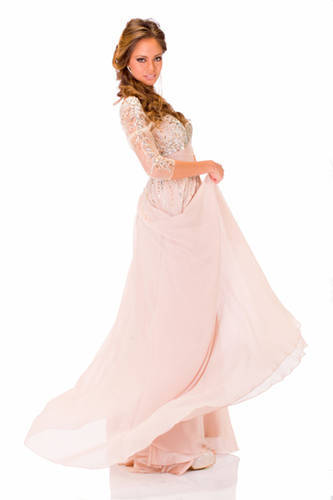 FRANCE
Hinarani de Longeaux, 23
With a gaze that can reach the far end of the stadium, it's not difficult to understand why this French head-turner is a favorite to win the crown. De Longeaux was only first runner-up in the national competition, but was given the opportunity to join Miss Universe when Miss France winner Marine Lorphelin opted instead for the recently concluded Miss World pageant. With Lorphelin ending up a close second to Filipino candidate Megan Young, France is hungry for a title and they're depending on de Longeaux to given them the coveted crown.
The daughter of a French father and a Polynesian mother with Asian, African, and American heritage, de Longeaux is a woman of the world. Who else can represent us better to the "Universe" if not her?
Share this story with your friends!
---
Help us make Spot.ph better!
Take the short survey
Load More Stories