Brazil's gift to the world: Mr. Balls, a testicular cancer awareness mascot
Complete with curled androgenic hair!
We first heard about Mr. Balls when he surfaced in Gawker around May this year but he's turning heads again...online, at least. Mr. Balls, or more appropriately, Señor Testículo, is a testicular cancer awareness mascot and as his name suggests, he is a huge scrotum with a face. And hands. And hair. He's a bit disturbing at first glance but you have to admire the craftsmanship. He even has rosy cheeks!
Testicular cancer is a serious disease and we're actually rather impressed with the way Brazil is handling the matter.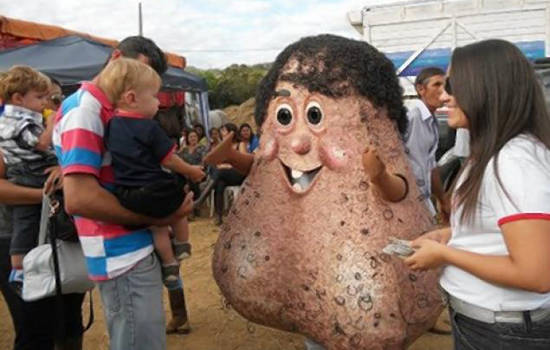 ADVERTISEMENT - CONTINUE READING BELOW
Read more about Mr. Balls at DigitalDeconstruction.com.
Load More Stories