Dog Whisperer star Cesar Millan will be in Manila on April 29
If we had tails, we'd be wagging them.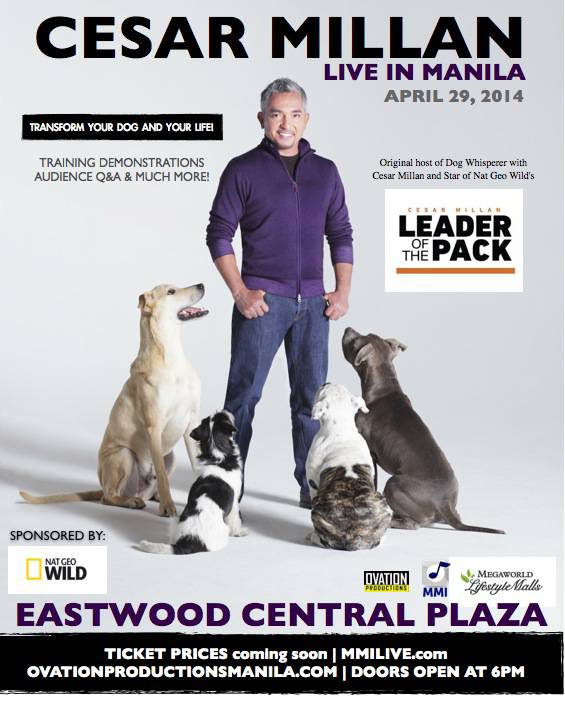 The poster says it all. Dog Whisperer host Cesar Millan will be at the Eastwood Central Plaza at 6 p.m. on April 29, 2014. Let's just hope the ticket prices won't have us barking like canines in need of a pack leader.
Load More Stories