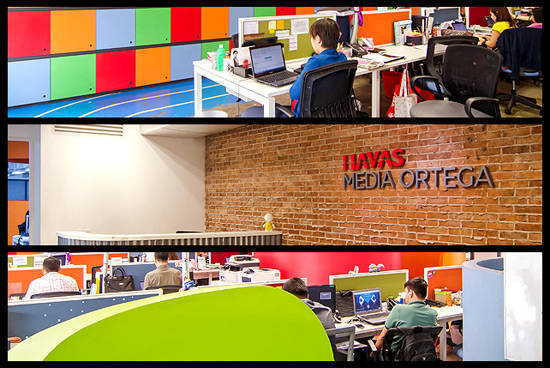 (SPOT.ph) "Colorful. Fun. A creative space." These were the directives that architect Lara Fernandez-Barrios had to work with when she made the bid to design the Makati office of media agency Havas Media Ortega. Barrios, the architect behind the firm Larawan Ink, imagined an open office that enabled communication and collaboration amid a roomful of creatives, with concentrated hubs that allowed for more intimate talk time.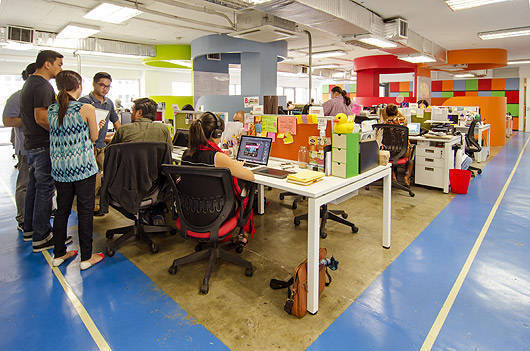 ADVERTISEMENT - CONTINUE READING BELOW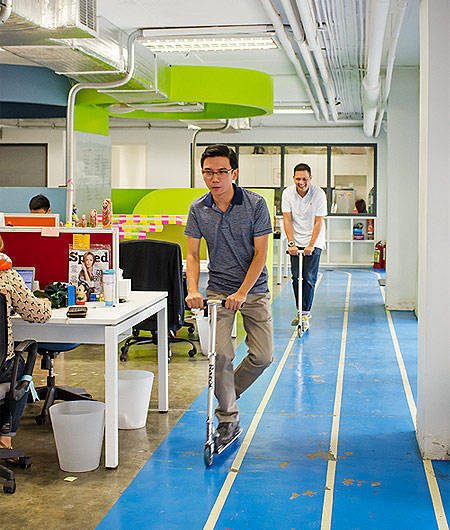 Sounds serious enough for a workplace. What makes Havas Media Ortega (HVMO) different is the fun factor-literally. With a racetrack wrapping around the perimeter of the main floor, the office takes on a playground theme where getting out of your desk is encouraged (and so is running around with Nerf guns and strolling through the aisles with a scooter) to help get your blood pumping and the creative juices flowing.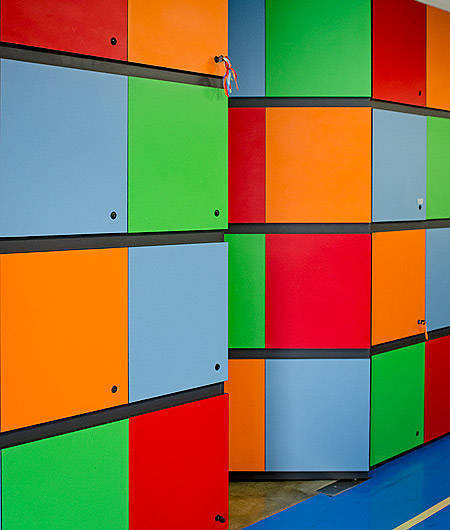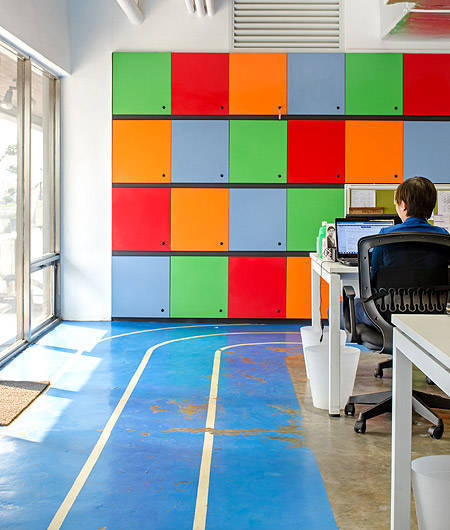 ADVERTISEMENT - CONTINUE READING BELOW
Even having desks without the typical pedestals work to keep people on their feet. With colorful lockers assigned to each employee, everyone is encouraged to keep their desks filled with the stuff that matters-everything else is a hop and a skip away in their gym locker cubbies.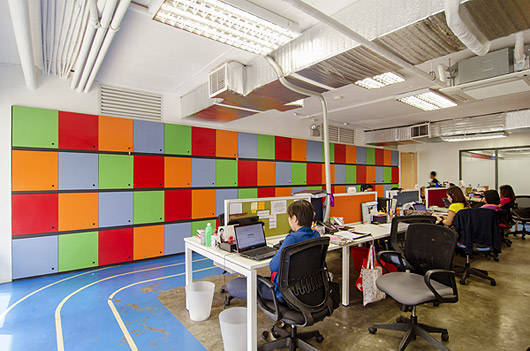 "The open plan came about because the company was formed by merging three different groups together-a media buying agency, a digital agency and Collab, which is a creative think tank," explains Bixie Reyes, design architect at HVMO. The space encouraged interaction among co-workers who hardly knew each other.
ADVERTISEMENT - CONTINUE READING BELOW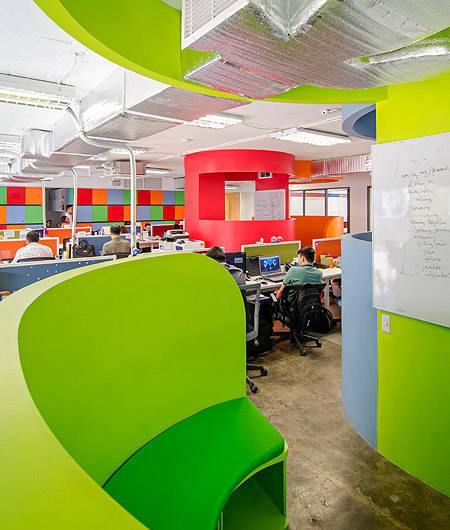 At the center of the desk are four huddle pods-half enclosed circular spaces that allow for brainstorming but are open enough to allow people to listen in, give their input and for more functional reasons, to let the natural light streaming through the floor-to-ceiling sliding doors to filter through. Other private spaces include executive offices, which are also accessed by the rest of the office while the bosses are out-the interactive atmosphere is translated in the fluid use of space, where desks become conference tables, conference tables open up into ping-pong tables, and every glass panel is a virtual chalkboard where everyone can scribble their ideas to no end.
ADVERTISEMENT - CONTINUE READING BELOW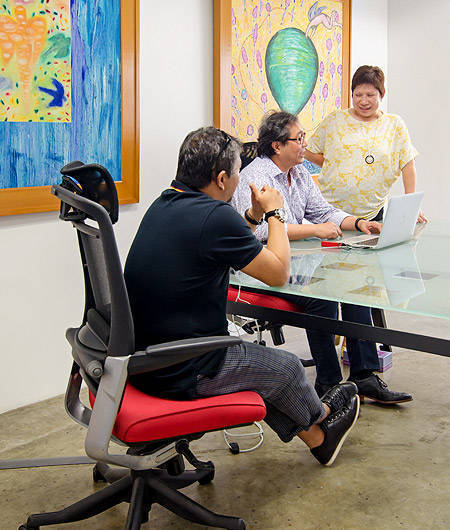 Floors are kept polished but bare, and the low ceiling that was initially from the previous tenant-a call center-was dismantled to expose pipes and ducts that are neatly wrapped and clad to create a brighter, airier space-a quality and texture that also helps with the playground theme that runs through the whole office.
ADVERTISEMENT - CONTINUE READING BELOW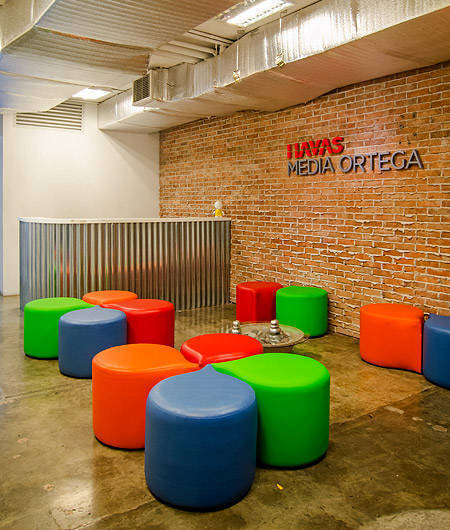 The constant that runs through each space, from the industrial-themed brick-wall clad lobby to the main artery of the office, however, are the pops of color everywhere. Bright oranges, limes, blues and reds permeate through each space, getting creatives away from the drone of the desktop and on to more inspired ideas. "I had a lot of fun working on this project," adds Lara. "It's the opposite of working on a typical office space that's serious and corporate."
ADVERTISEMENT - CONTINUE READING BELOW
Share this story with your friends!
---
Help us make Spot.ph better!
Take the short survey
More Videos You Can Watch
Load More Stories