3 former Pinay pageant winners are authors of The Secret of Beauty Queens
If being crowned "the fairest of them all" is on your bucket list, then this book is for you.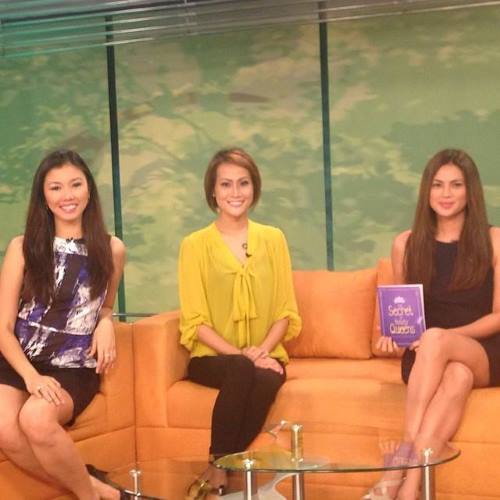 In their Mornings@ANC appearance: Karen, Denille, and Lara. (Screenshot of photo from The Secret of Beauty Queens Facebook page)
Former Miss International 2005 Precious Lara Quigaman, 2006 Binibining Pilipinas-International Denille Lou Valmonte, and Binibining Pilipinas-Universe 2002 Karen Loren Agustin-Ostrea are all first-time book authors. They've spawned The Secret of Beauty Queens, a book containing information that's evident in its title.
An ABS-CBNnews.com report says "the book discusses tips on how to prepare for a pageant from coming up with the right poses and walks to giving the right response in the question-and-answer portion."
Knowing how to give the right response in the Q&A portion is "a secret," too? No wonder we've gotten so many "Huh?" answers through the years.
For more on this story log on to ABS-CBNnews.com.
Load More Stories