7 Reasons Why Sky Villas at One Balete is the Most Luxe in Town
Shopping for a home? This soon-to-be built development is made for spacious living.
Luxe living and sophisticated spaces aren't usually associated with condo life. Cramped spaces with only the bare necessities-this is often what condo living in Metro Manila is about. Sky Villas at Balete Drive, New Manila seeks to change all that. Here are a few things to love about Sky Villas at One Balete: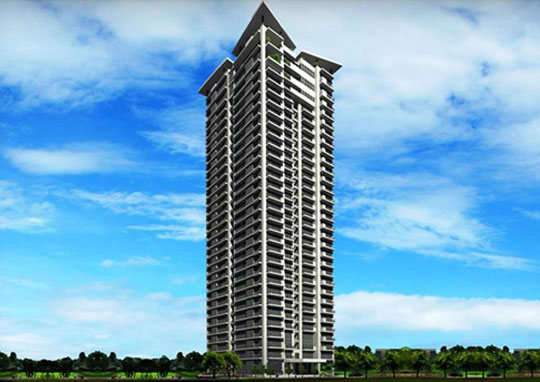 ADVERTISEMENT - CONTINUE READING BELOW
1. It is developed by a real estate pioneer in the country.
Philippine Realty and Holdings Corporation (PhilRealty) has been in the business of land development for over 30 years. The company has been a key player during the height of the development boom in Ortigas Center in the '80s and '90s, and was responsible for innovative landmark projects, such as the Philippine Stock Exchange Centre (the Tektite Towers), The Alexandra, La Isla, and The Alexis, among many others. PhilRealty pioneered the concept of home replacement here in the Philippines-the concept of vertical living within urban communities.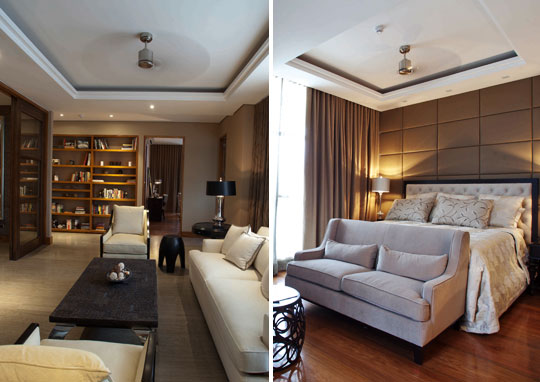 ADVERTISEMENT - CONTINUE READING BELOW
2. The units have so much space.
All units have an approximate size of 205 square meters. Each one is a three-bedroom unit and has a floor-to-ceiling height of up to 3.1 meters with full-height windows per room. Bedrooms have ample closet space and cooking in the kitchen doesn't have to be a one-person affair, either, as it has a separate service area.
3. There are only 4 units for each floor.
You don't need to worry about waiting long for the elevators: each floor will only house 4 units, thus, giving each homeowner the most comfortable and intimate living community they deserve.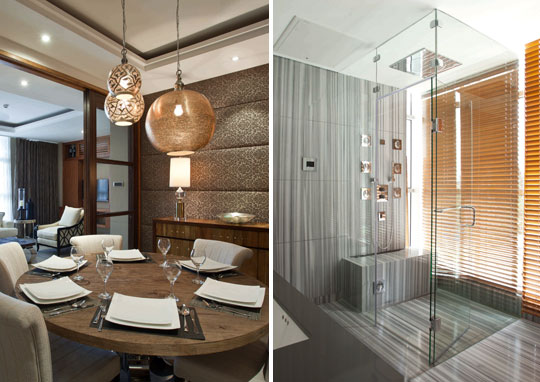 ADVERTISEMENT - CONTINUE READING BELOW
4. The units are semi-furnished with top-of-the-line fixtures
All units are furnished with an air conditioning system. Bedrooms are equipped with Canadian Cabinets while bathrooms use fixtures by Kohler and Grohe. You can also look forward to rediscovering your passion for food and cooking, with a fully fitted, full-ceiling height cabinetry and SMEG appliances waiting for you at the kitchen.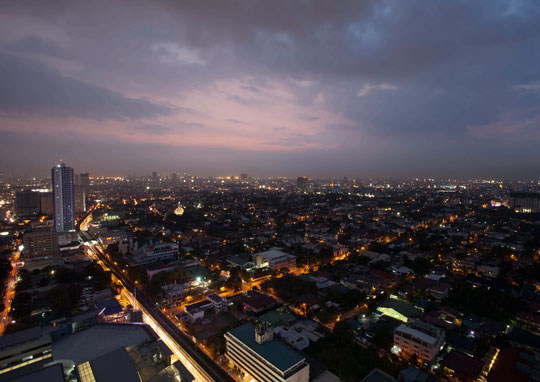 ADVERTISEMENT - CONTINUE READING BELOW
5. The city views will be quite spectacular.
The units all have verandas from their bedrooms and living areas where they can enjoy city views worth coming home to.
6. Sky Villas at One Balete is in the middle of everything.
Located at the corner of N. Domingo and Balete Drive in New Manila, Sky Villas is just a few blocks away from a hospital and a church.  It's also near a shopping center, a deli, and a grocery for impromptu necessity runs and movie dates. Novelty restaurants also surround the property, making Sky Villas the most elegant address in New Manila.

7. The amenities will make staying-in more enjoyable.
Sky Villa homeowners will also enjoy amenities like a fitness gym, a business lounge and library, a meeting room, and a swimming pool-luxuries they can experience in their new home.
Learn more about Sky Villas at One Balete by visiting www.philrealty.com.ph and www.skyvillas.com.ph or call (02) 6319250 or 09174621222.
ADVERTISEMENT - CONTINUE READING BELOW
Recommended Videos
Load More Stories