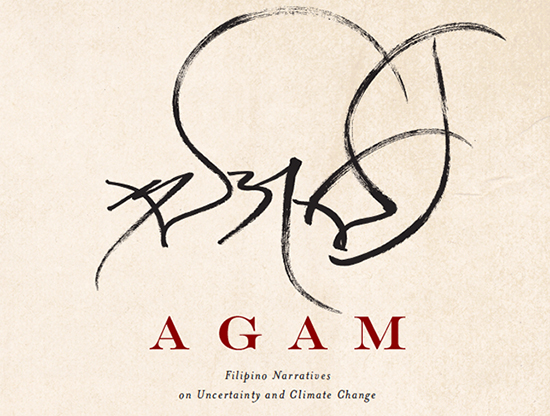 (SPOT.ph) On June 24, 2014, the who's who of the literary world gathered at Victorino's in celebration of the first Philippine literary book on climate change. However, Renato Redentor Constantino (Executive Director of the Institute for Climate and Sustainable Cities and a contributor to the book) clarified that it is more than just a book about the weather. It's not even really an anthology. It's a book of interpretations and insights. Filled with poems and narratives from different perspectives, Agam: Filipino Narratives on Uncertainty and Climate Change is a work of art that breathes new life to the dying word unique. Reading through the pages offers an experience unlike any you've ever had in Philippine Literature.
Here are 10 reasons why we love it.
1. A giving book for Tacloban.
All proceeds from the sale of Agam goes directly to the Re-Charge Project, which seeks to build a renewable energy source to the devastated parts of Tacloban through solar panels, which would then be used to "fuel" a fleet of electronic jeepneys. The enterprise hopes to provide jobs for the survivors, while also creating a more sustainable and cleaner form of transportation service in the area.
2. The multilingual approach: poems and stories in eight Philippine languages
Stories written in Tagalog/Filipino, Waray, Maguindanao, Bicolano, Ilocano, Sinama, Cebuano, and English? Count us in. The book not only supports green causes, it also promotes Philippine literature, not just Filipino literature. More books in our local languages, please.
ADVERTISEMENT - CONTINUE READING BELOW
3. The impressive lineup: 24 critically acclaimed writers.
We were star-struck at the book launch, in the presence of these titans: Regina Abuyuan (also the Executive Editor), Merlie Alunan, Dr. Leoncio Amadore, Arnold Azurin, Romulo P. Baquiran Jr., Herminio S. Beltran Jr., Merlinda Bobis, Renato Redentor Constantino, Sheila Coronel, Honorio de Dios, Daryll Delgado, Grace Monte de Ramos, Ricardo M. de Ungria, Marjorie Evasco, Alya B. Honosan, Susan S. Lara, Padmapani L. Perez, Mucha-Shim Lahaman Quiling, Joel Saracho, Jose Enrique Soriano, May Ling Su, Ramon C. Sunico, Mubarak M. Tahir, Dr. Michael L. Tan, and Criselda Yabes.
Among these authors are winners of the Carlos Palanca award, a Magsaysay Awardee, a SEAWrite Awardee, the Chancellor of the University of the Philippines-Diliman, public intellectuals, and pop culture experts. All of them in one book.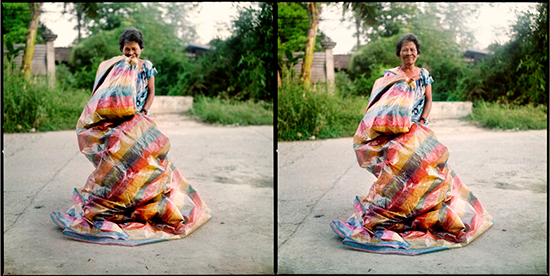 Photo by Jose Enrique Soriano, which inspired Joel Saracho's Bahagharing Saya ng Aleng Masaya.
4. The stories, of course.
ADVERTISEMENT - CONTINUE READING BELOW
Recommended Videos
As a rule, the writers were asked not to use specific words, including "climate change." The results are a poem about a wife who wants to let her husband know that she is alright (but fearing that it is he who was washed away when the super typhoon hit), a tale of a child who comes home after a storm, and a rainbow-colored plastic sheet fashioned into a skirt for warmth.
5. Love instead of fear.
The topic seems grim but the book devotes an entire chapter to hope. In between sorrow and whatever feelings the inadequacy in disaster preparation/management stirs in you, Agam contain narratives that aim to inspire change. After all, it all begins with desire-to improve and to help.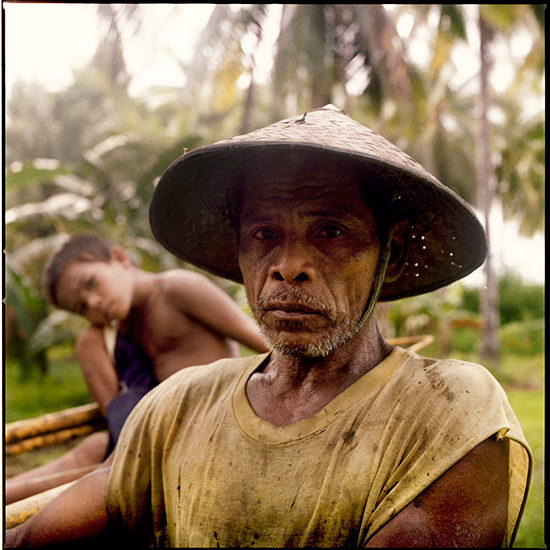 Photo by Jose Enrique Soriano, which inspired Arnold Azurin's Agayayos. Agayayos is an Ilocano word that loosely translates to ever-flowing. It is also the highest spot along the Ilocos highway, where people can stand and see the changing weather.
ADVERTISEMENT - CONTINUE READING BELOW
6. The striking images.
Behind the lens is Jose Enrique Soriano, who took portraits of people he met. He imposed no story or caption behind their faces-no unnecessary drama, just "the people at the forefront of climate change." In this case, it means those who live with its effects. There is no sweeping background of the devastation. The pictures are about the people, as the stories are too.
7.  The cover: a mix of new and old typography by Kristian Kabuay.
It's not very apparent, but the calligraphy is baybayin with modern techniques from the Hanunuo Mangyan tribe in Mindoro. (The black "squiggles" on the front cover reads "A-Ga-M" and on the back, the more traditional "A-Ga" is written.)
8. Revitalizing the role of literature in influencing social movement.
Beyond expressing one's own heartaches, poetry and other forms of literature were always meant to not just capture emotions but to effect them as well. The collection of poems, stories, and photographs in Agam strengthen the idea that art is for the community. The readers benefit from the stories and those in need benefit from the purchase. That's more than anyone can ask for from a book.
9. The impact it will have.
This is a first. We're hoping it's not the last. Nearly everyone involved in creating the book found the experience overwhelmingly pleasing, despite the heavy themes. The publishers gave the contributors room for creativity, the advocacies weren't lost in translation, and, if enough people purchase a copy, it would shape a better Tacloban.
ADVERTISEMENT - CONTINUE READING BELOW
10. You get what you pay for.
The book is 10 x 10 inches and the 26 images by Jose Enrique  Soriano are printed in crisp colors. There are 24 narratives for you to enjoy and be moved by and you're going to help the rebuild of Eastern Visayas. That's P1,600 spent well.
Agam: Filipino Narratives on Uncertainty and Climate Change is available in all Powerbooks branches and major National Bookstore outlets. Visit the official website, Agam.ph, for more information.
Share this story with your friends!
---
Help us make Spot.ph better!
Take the short survey
Load More Stories